Michelle's Annual Exam
This product was produced in 2011 and is in compliance with 18 U.S.C. Section 2257
No one likes to go to the doctor, but Michelle has an abnormal fear of it. Her first visit to the Public Health Department was an unnerving experience for her. Today, Dr. Claw is on duty and fortunately for Michelle, she has a very good bedside manner. She is also very thorough. Adhering to the normal protocol for the PHD, she takes Michelle's medical history and then does her vital signs. Like most new patients to the PHD, Michelle is surprised that she has to bare her bottom to have her rectal temperature taken.
After her temperature is taken, Dr. Claw let's Michelle know that she is going to have to receive two enemas to clean her out for a rectal exam. Michelle has never had an enema before and is terrified at the thought of it. After undressing and putting on the backless hospital gown, she waits for the doctor to return. She is surprised to see the bulging enema bag that Dr. Claw hangs from the IV pole. After being positioned on the exam table, Dr. Claw bares her patient's bottom and gives her the enema. Michelle does a good job with it and takes most of the bag before being allowed to use the bathroom.
Michelle is given a second large enema, but this time it is with the inflatable nozzle. She feels the uncomfortable sensation as Dr. Claw inflates the balloon and then the water is released.
Dr. Claw checks Michelle's mobility and then does a nice breast exam. After her breast exam, it's time for the dreaded pelvic exam and pap smear. Michelle puts her feet in the stirrups and Dr. Claw examines her labia and vagina. The speculum is inserted and her cervix is swabbed.
Michelle gets up on her knees and down on her elbows for the rectal exam and Dr. Claw inserts the cold metal speculum into Michelle's rectum and spreads the petals apart to reveal the walls of her rectum. With everything looking good and no evidence of masses or hemorrhoids or masses, Michelle is told that she can dress and leave. Her ordeal is over, but will she ever return to the Public Health Department again?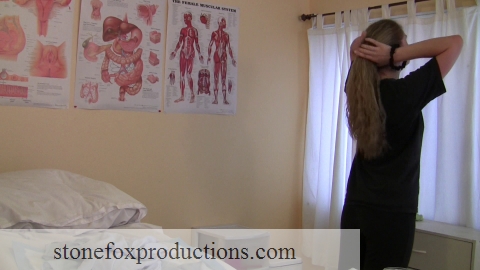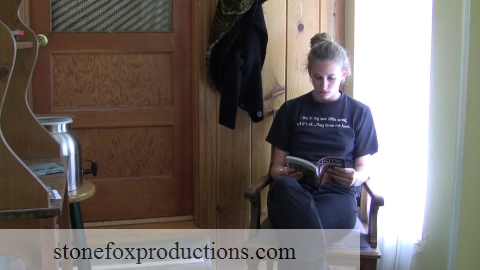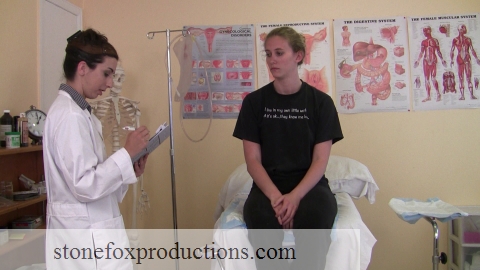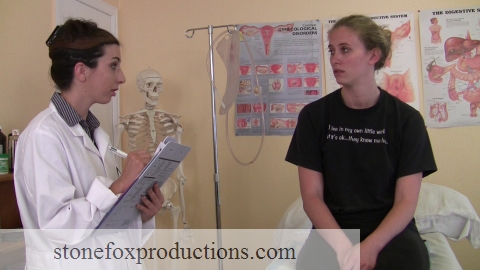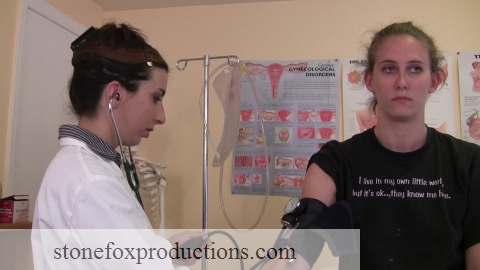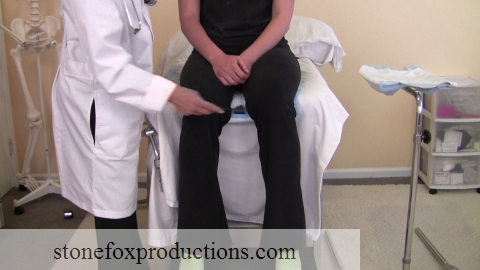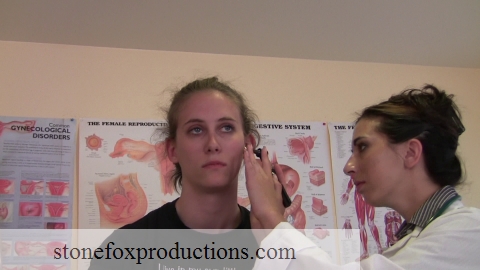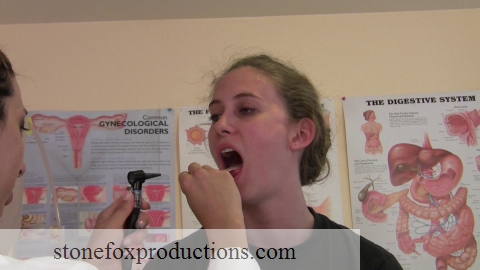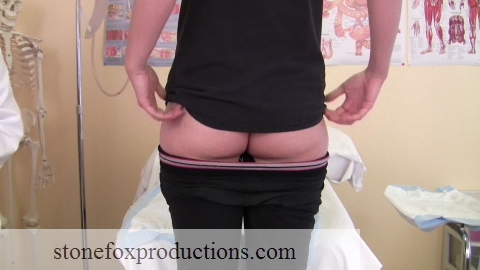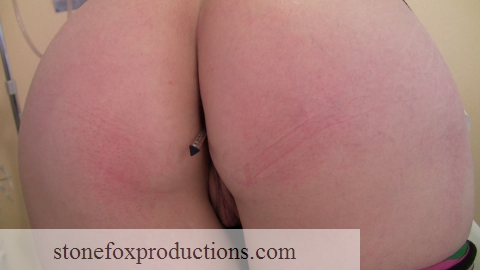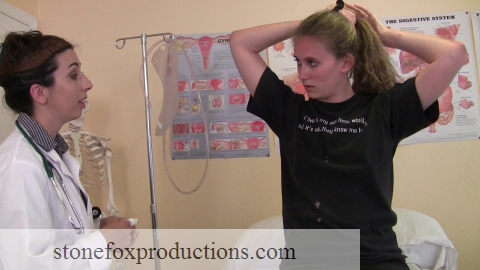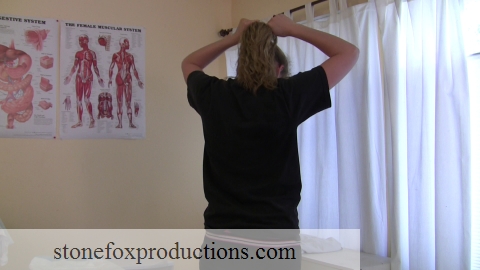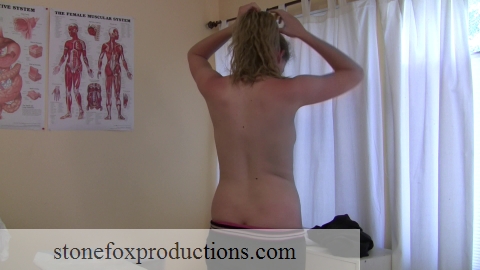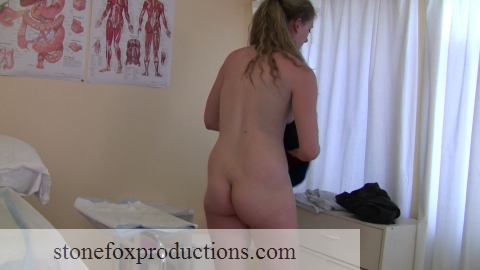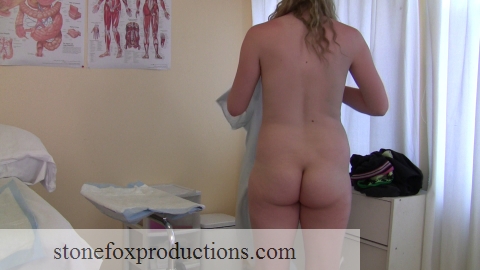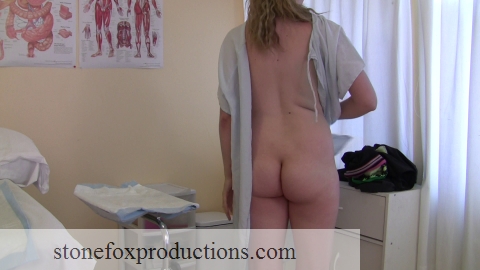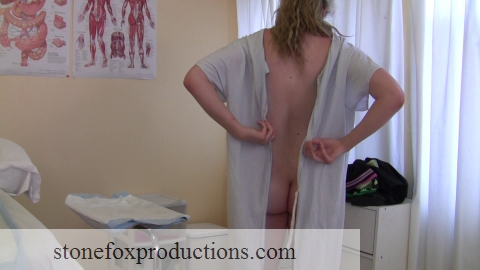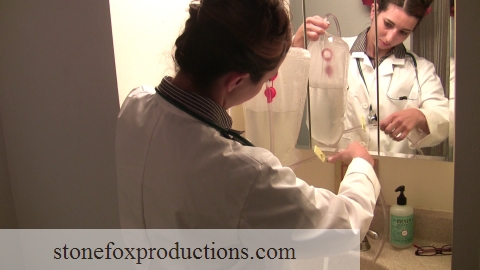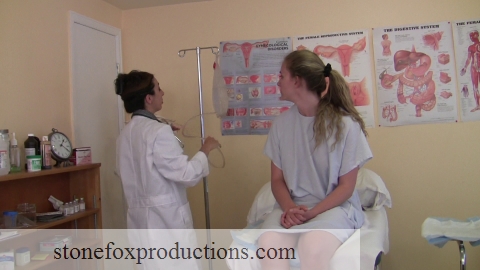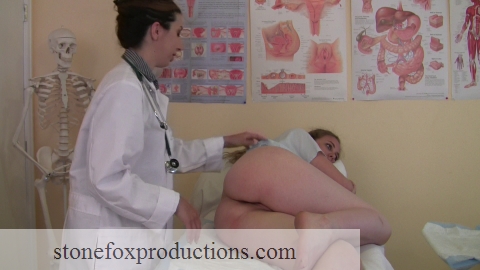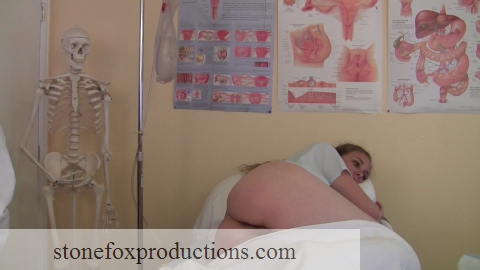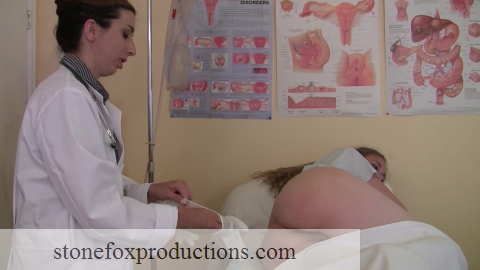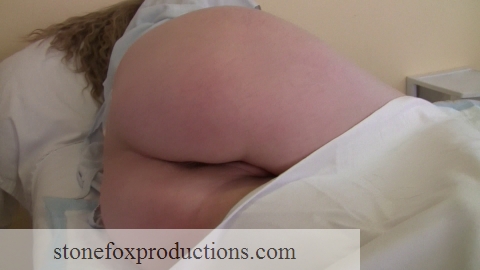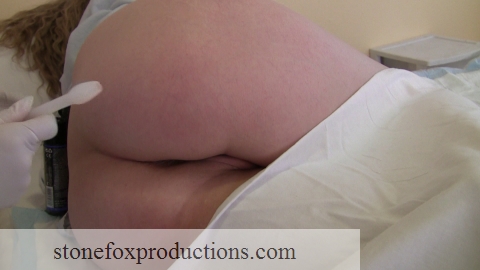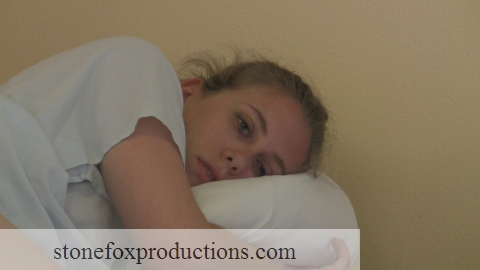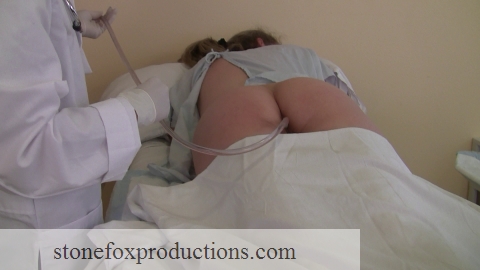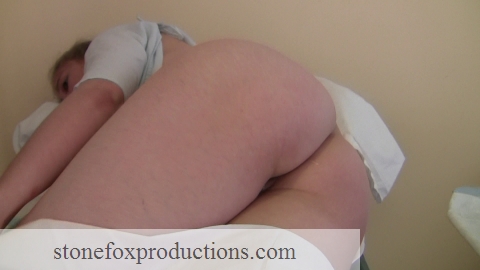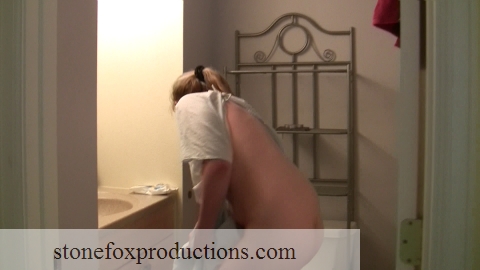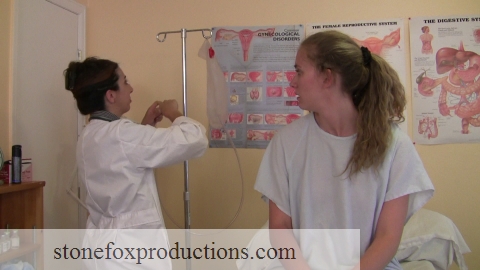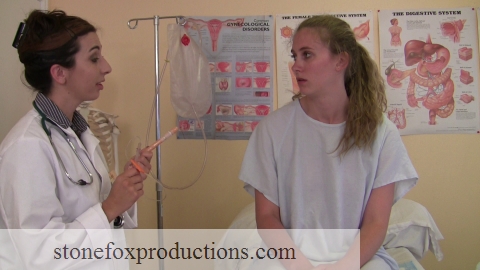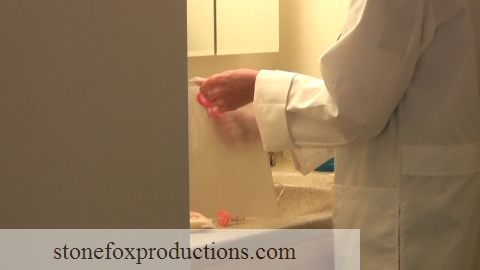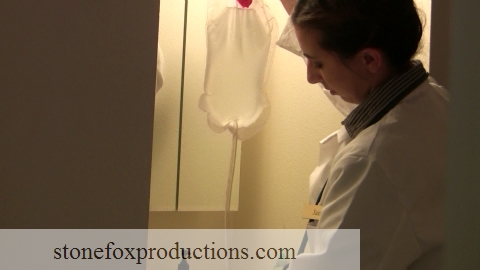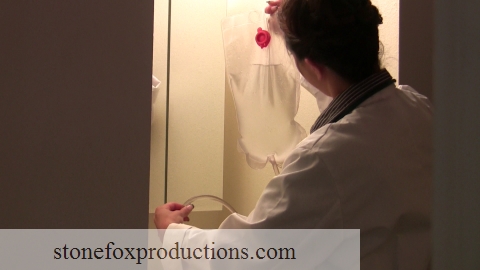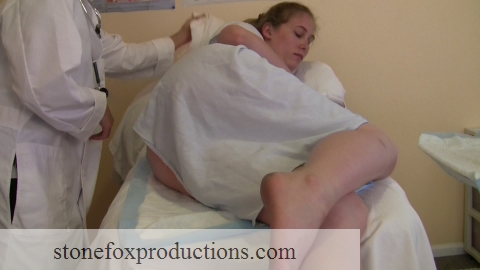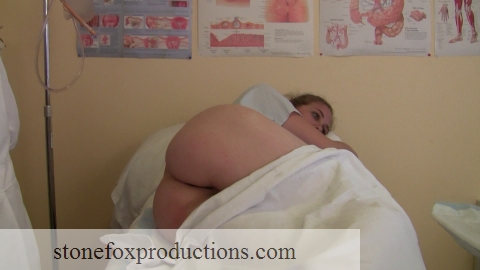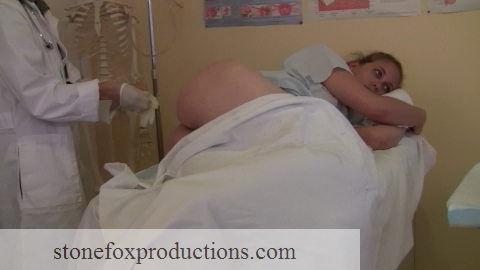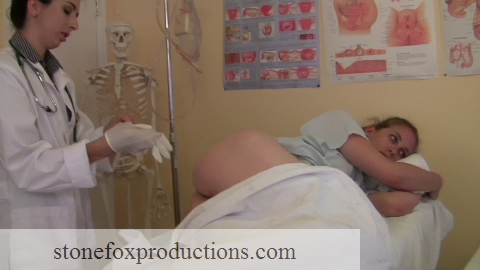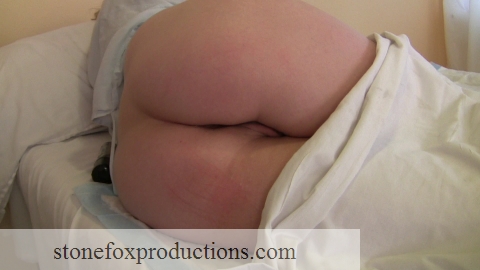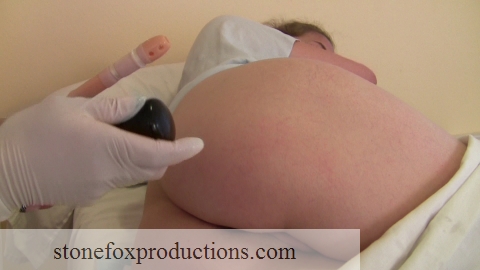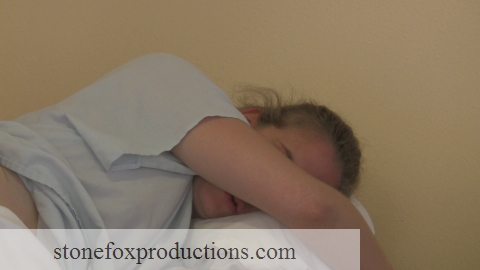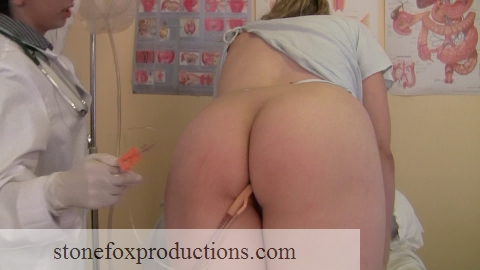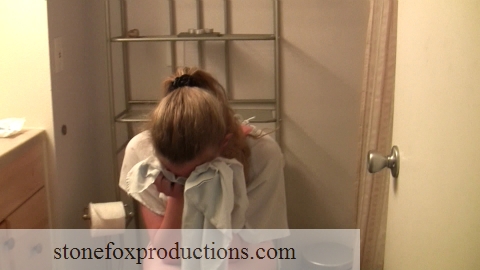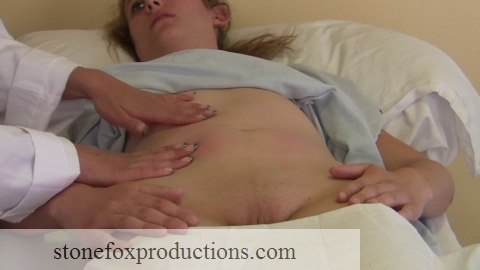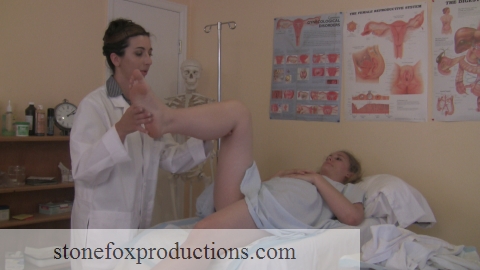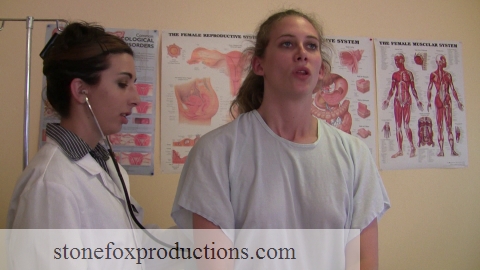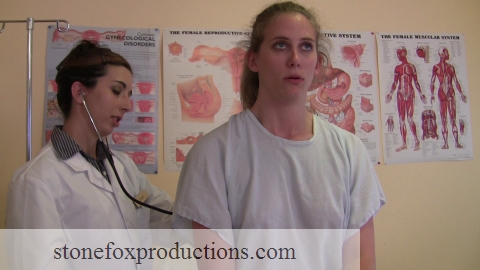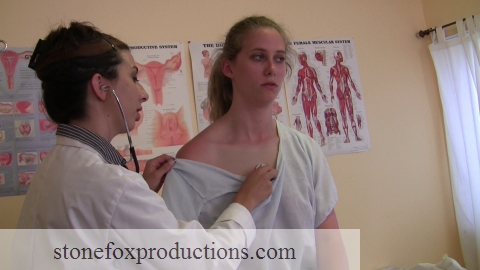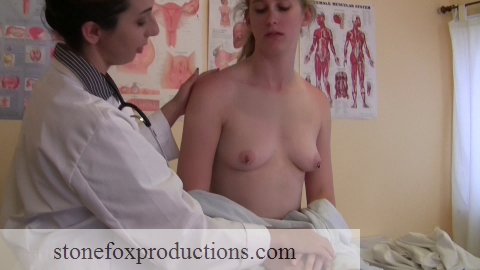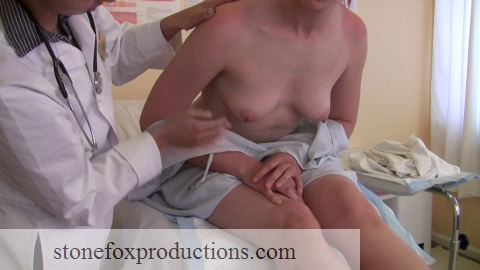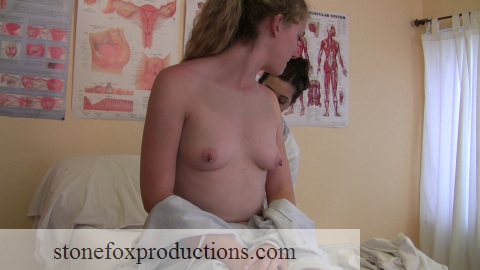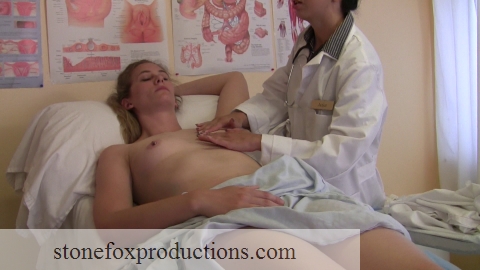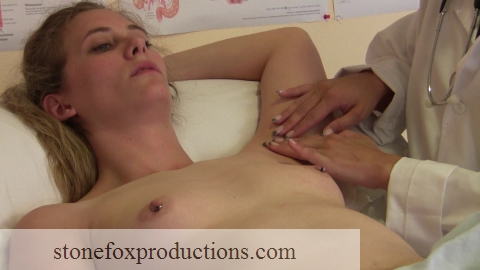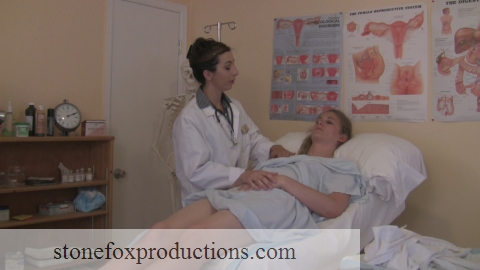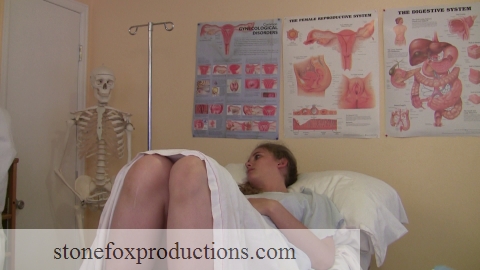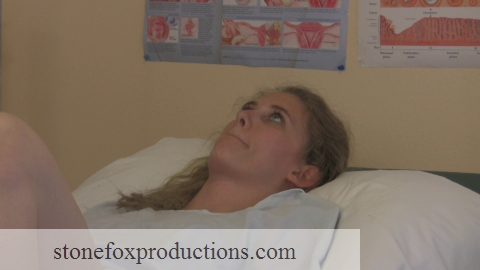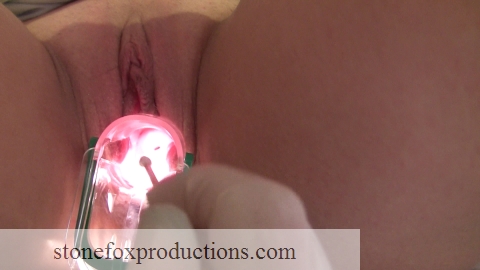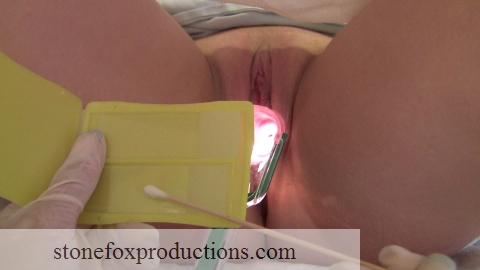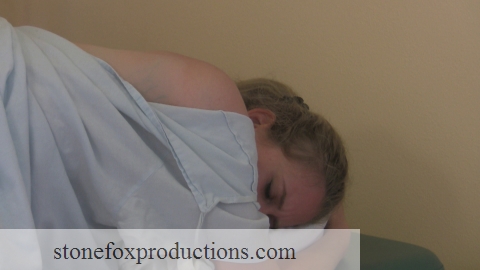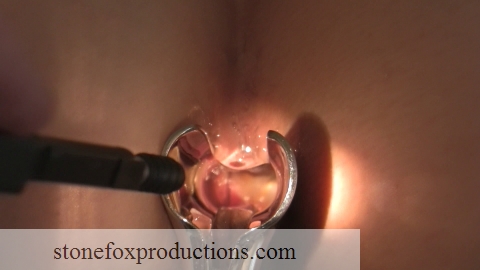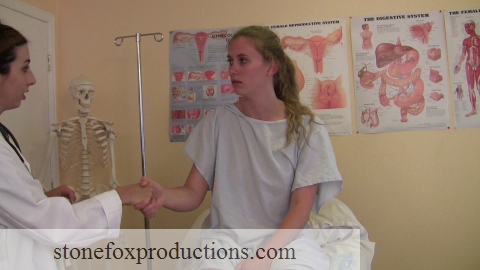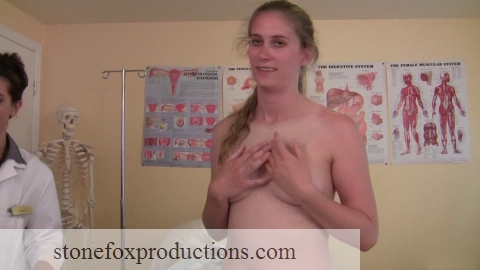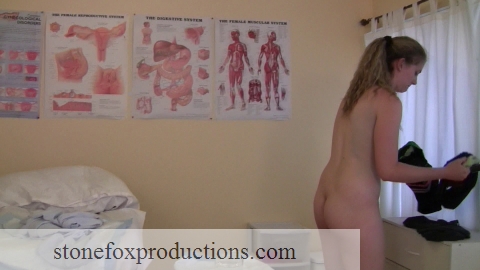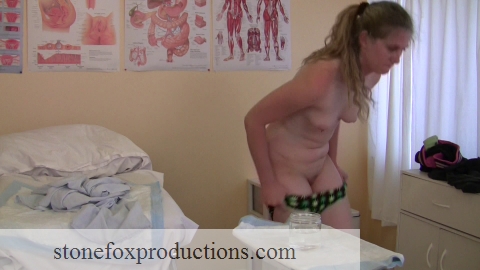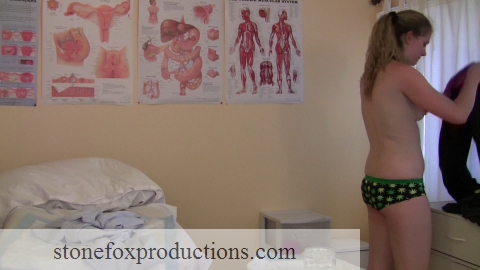 Michelle's Annual Exam is 53 minutes long and includes an interesting interview with her.
A version of this page with more explicit pictures and no water marks is available in the Member's Area