The Affair
This product was produced in 2014 and is in compliance with 18 U.S.C. Section 2257
Beth and Steve have been married for a long time and Steve owns his own company. They were looking forward to a bit of quiet time when Steve gets a text from Bill telling him that he won't be in to work that day.
Steve is angry because it means that he has to go in to work and cover for Bill. Leaving in a storm of cussing, Steve leaves his wife Beth on the sofa to read. But then there is a knock on the door and Bill appears!
The two lovers are glad to see each other and it isn't long before Beth's mouth is around Bill's hard penis. With great skill she brings Bill off, but it isn't long before Steve returns to find them on the sofa completely naked.
Instead of divorcing his wife, Steve tells her to get the enema bag ready. With a few good strokes of the belt, Beth obediently does as she told leaving Bill in the humiliating position of wondering what in the world is going on. All he wants to do is leave, but he won't get off that easily.
Steve gives his wife two punishment enemas in front of Bill and then it's his turn. With a choice of being fired and no paycheck, Bill accepts two painful enemas at the hands of his lover while Steve watches.
With a promise of never seeing Beth again, Bill leaves with his own marriage intact and his job, but Beth still has a few more strokes of Steve's belt to take.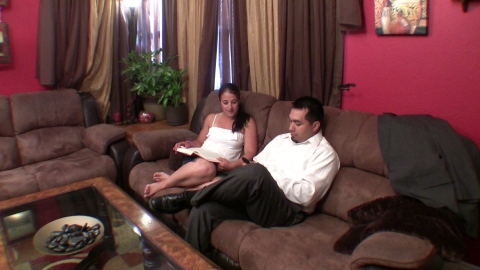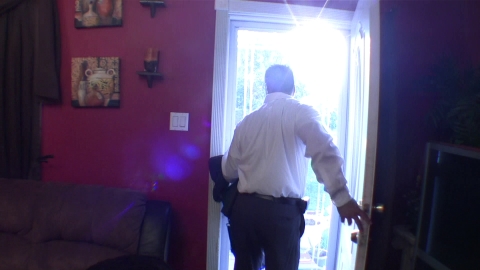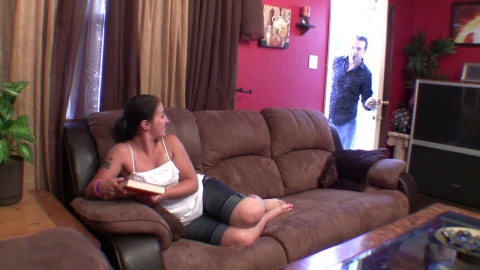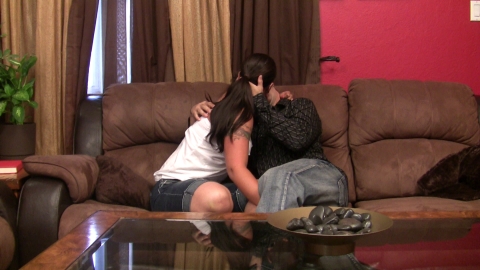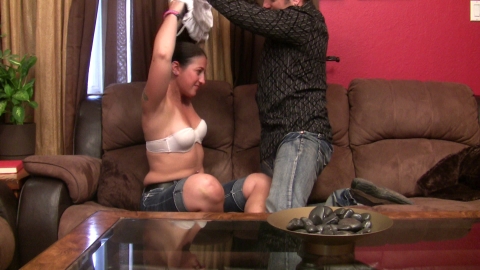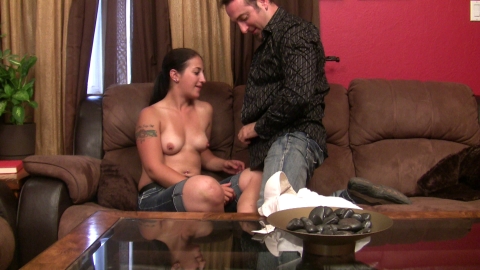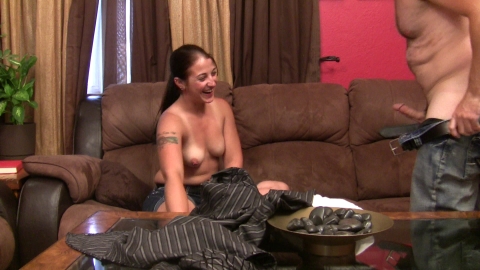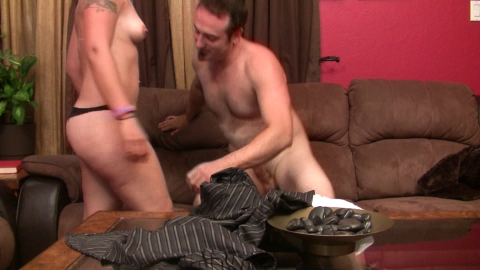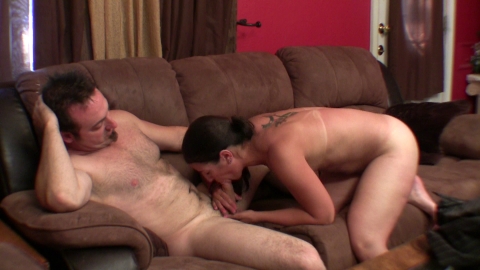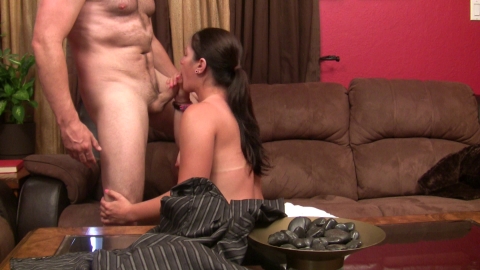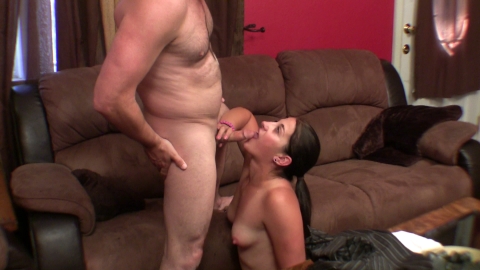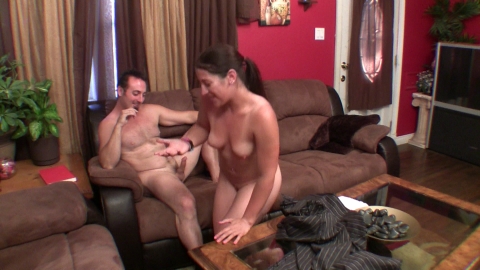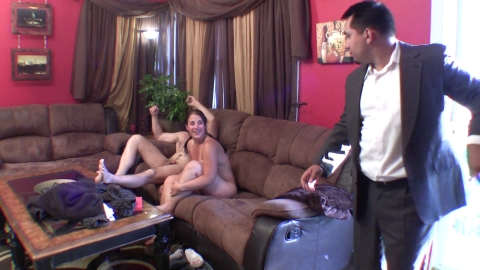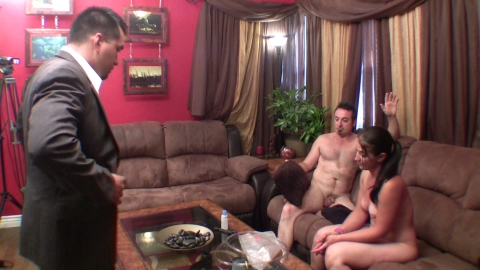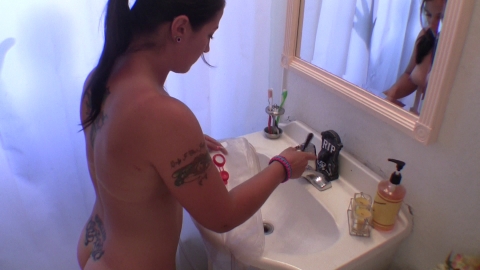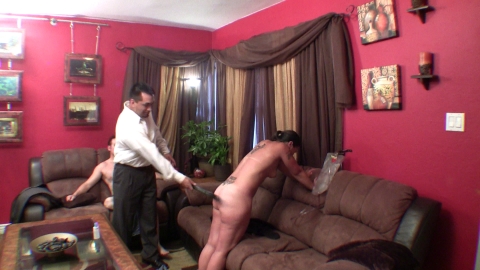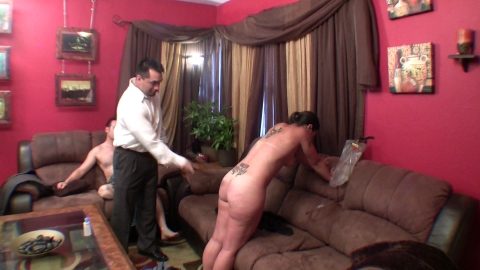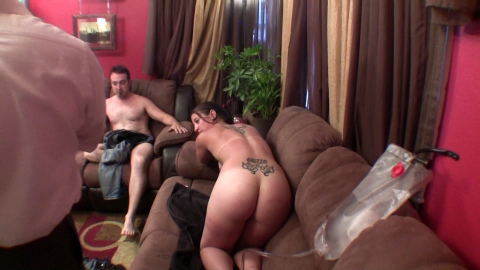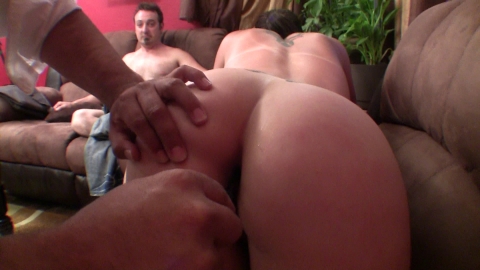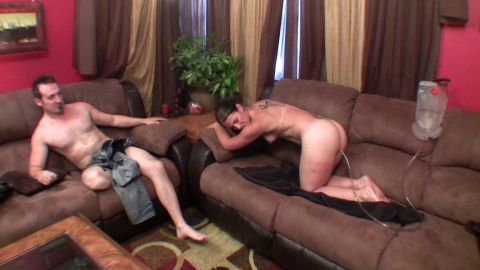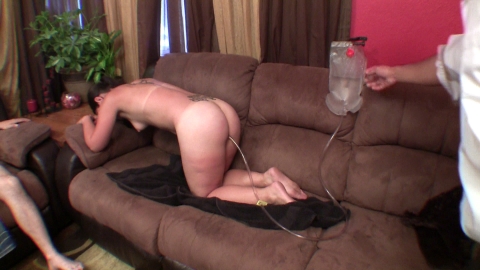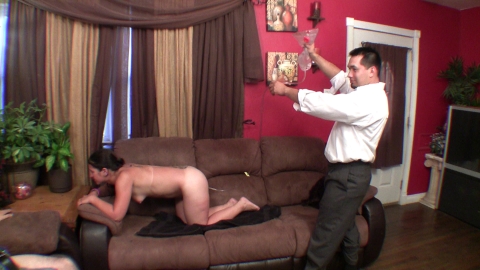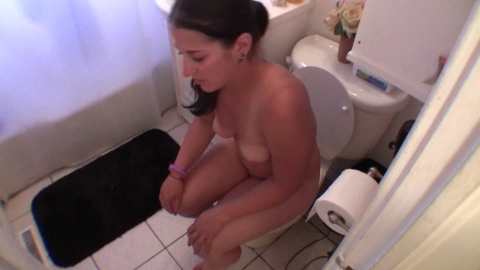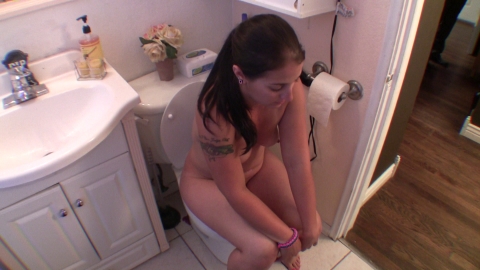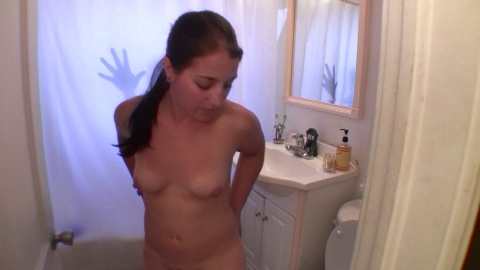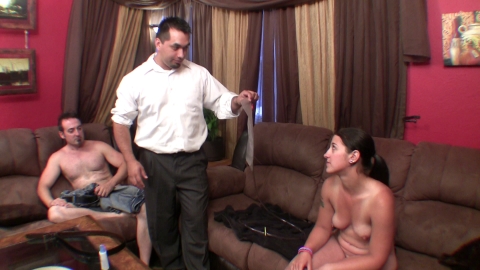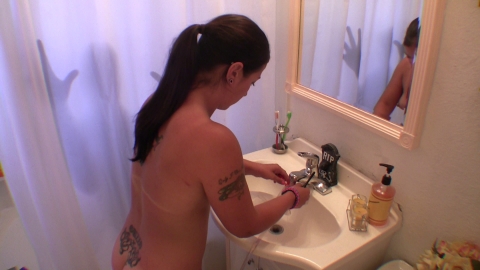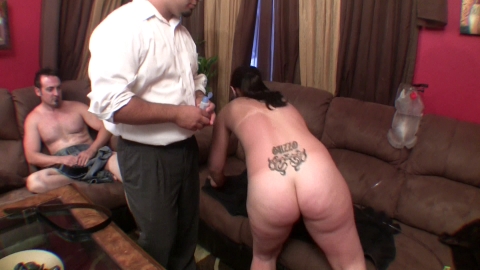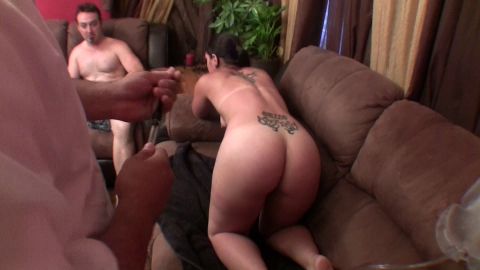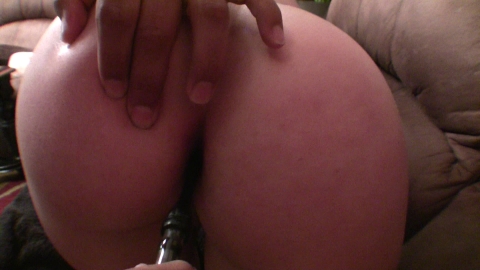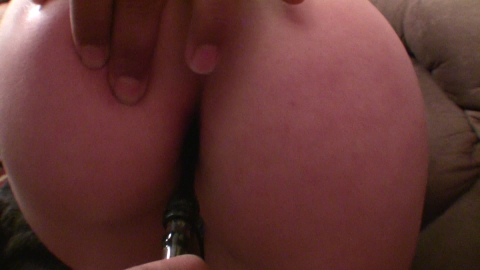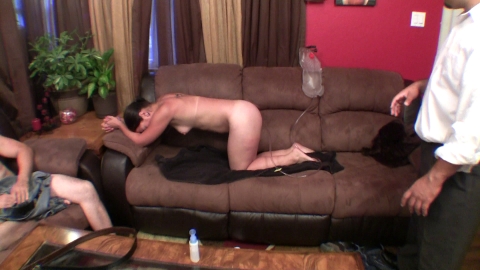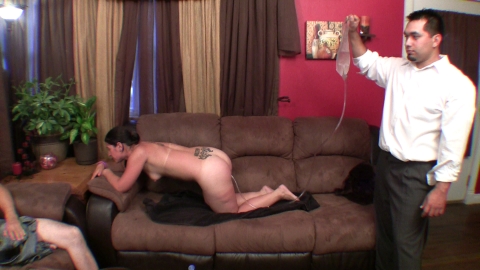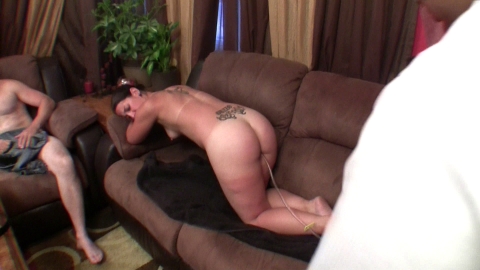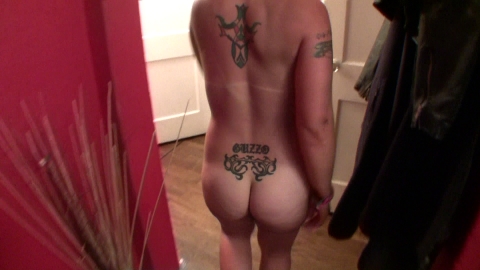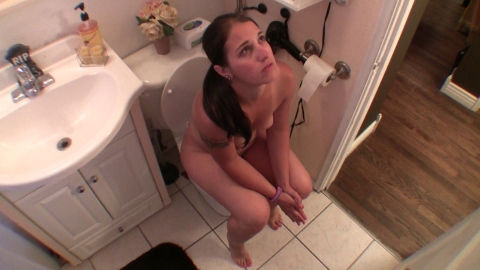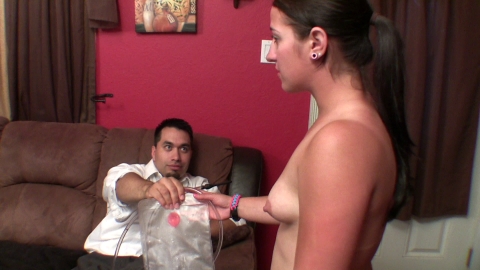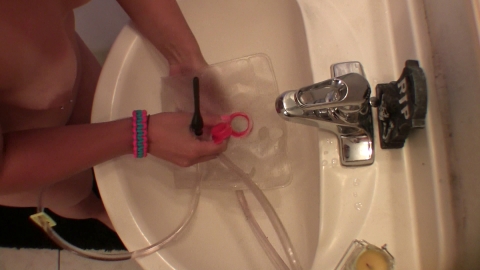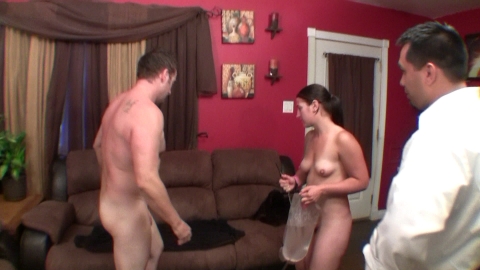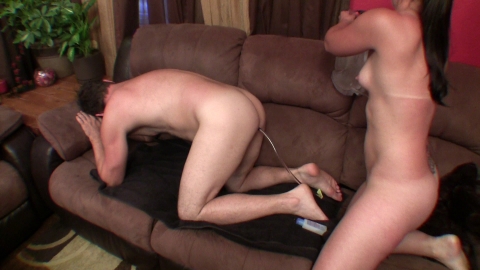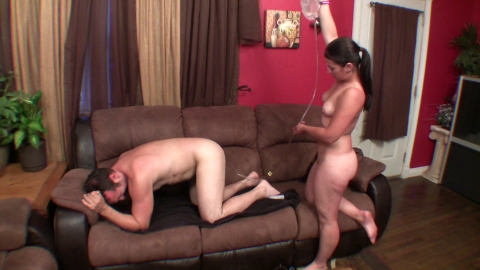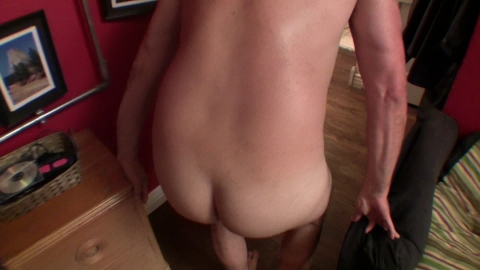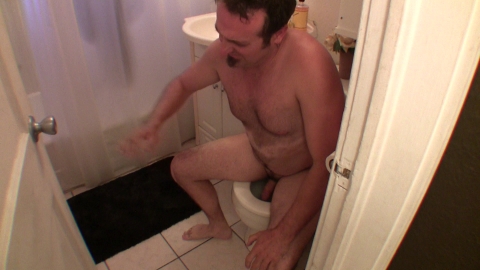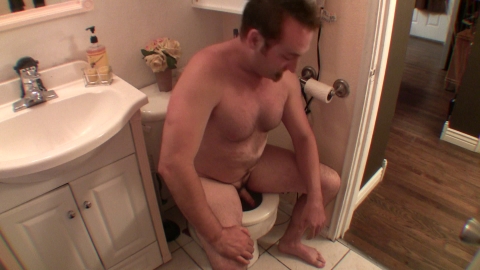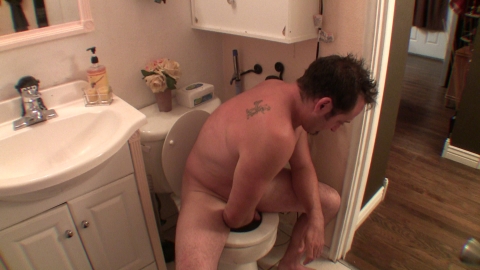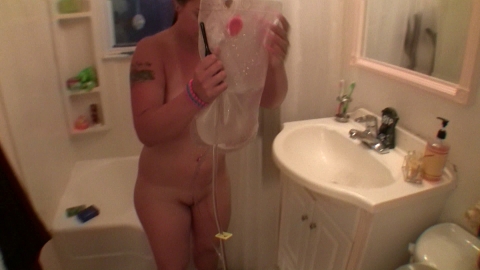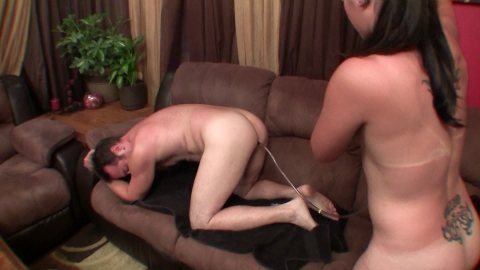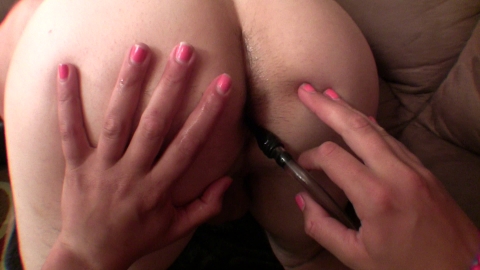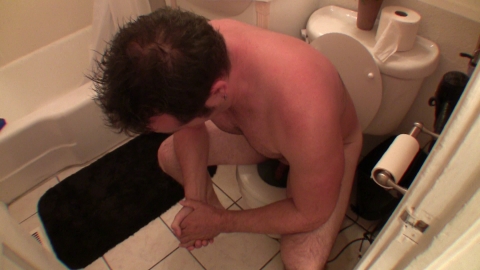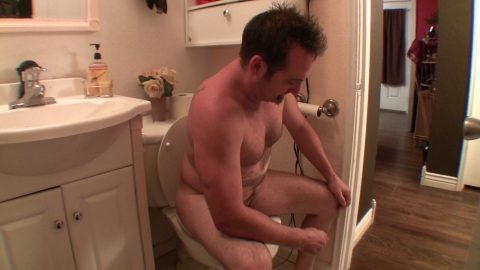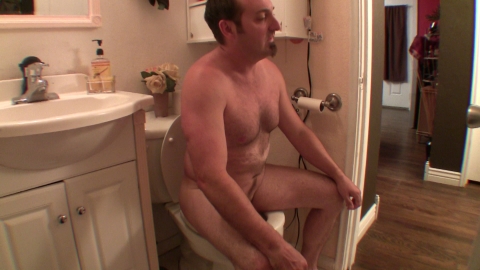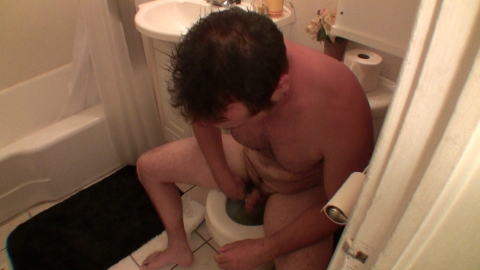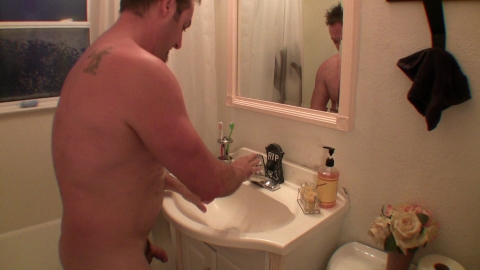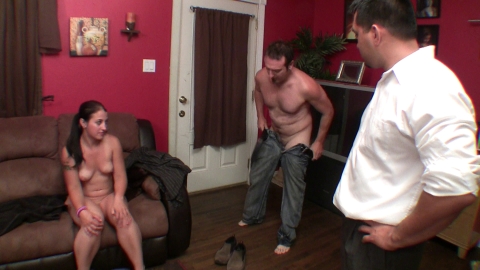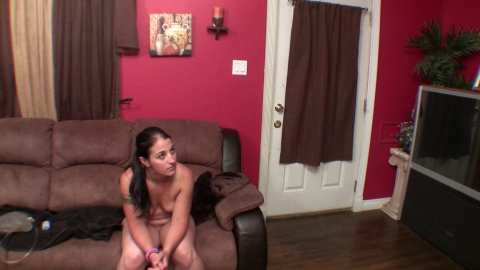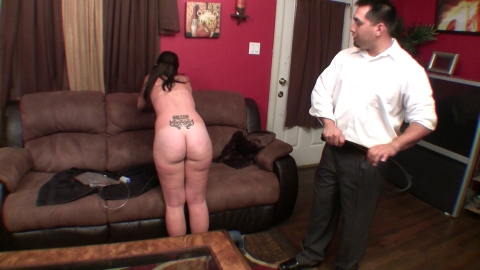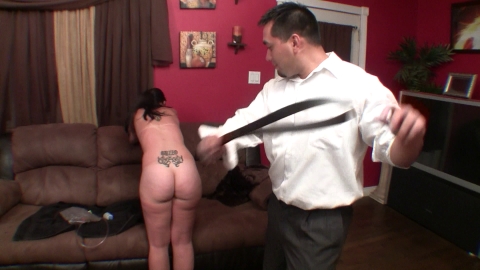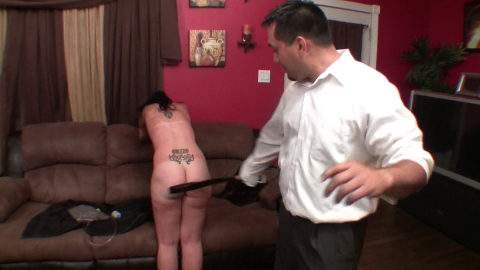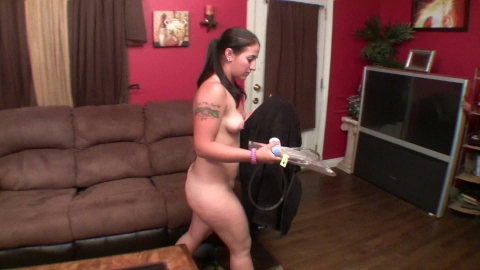 The Affair is 46 minutes long.