Back to School 3
This product was produced in 2009 and is in compliance with 18 U.S.C. Section 2257
Its that time of year again and Mary and Michelle have reported to the Public Health Department for their Prep School Physicals. Being in college, they are somewhat used to the routine now, but this time they are seeing Dr. Albert Fish, Jr.
After the nurse takes their medical history, Dr. Fish enters the exam room. Instead of taking care of the girls one at a time, he decides to save time by examining them at the same time. After taking their blood pressure, listening to their heart and lungs, he tests their reflexes.
After the preliminaries, the girls are told to lower their panties and lay face down on the exam table for their rectal temperatures to be taken.
The girls are told to undress completely while Dr. Fish fills the first enema bag. As is standard at the public health department, all patients are given enemas prior to their rectal exams.
Reluctantly both girls lie on the exam table for two enemas each. Its embarrassing for them since Dr. Fish doesn't give them hospital gowns to put on and its worse having your sister there watching you get it. Of course she knows she's next!
After their bottoms are well cleaned out, each girl has to put her feet in the stirrups and receive a complete pelvic exam. Pap smears are taken and Dr. Fish does an internal exam on each girl.
As is standard practice at the Public Health Department, each girl has to get up on her knees and down on her elbows for a rectal exam. The metal speculum is inserted, spread apart, and their rectums are examined.
Starting back to school always requires that vaccinations are up to date. The nurse returns and gives each girl a shot in her bottom. Now the girls are ready to go back to college!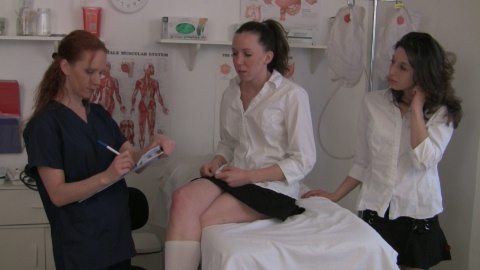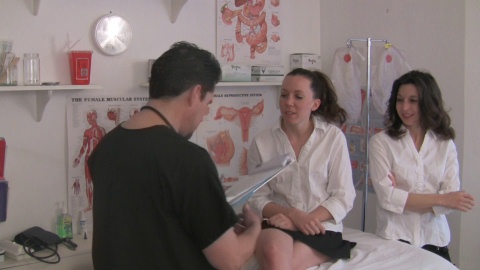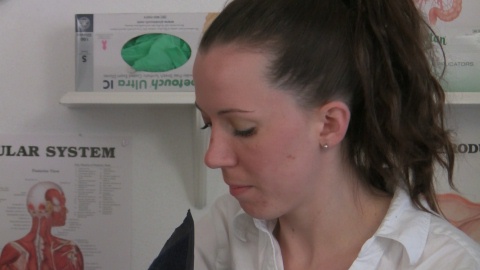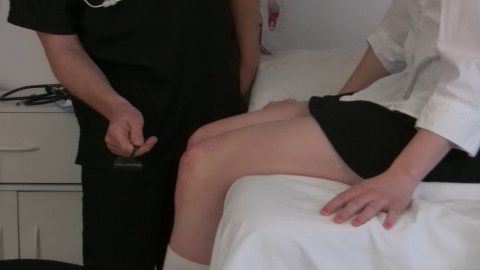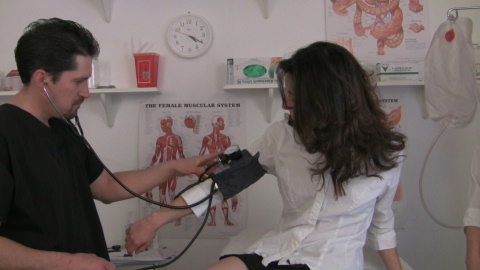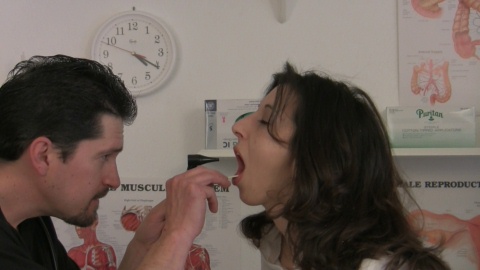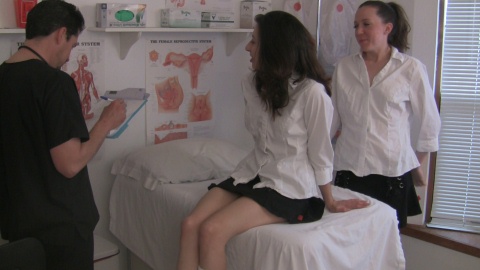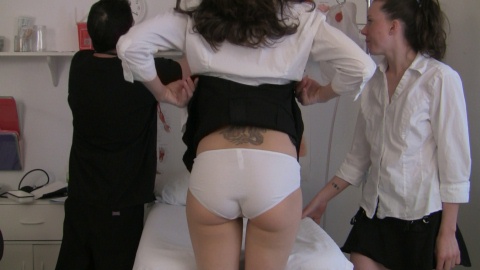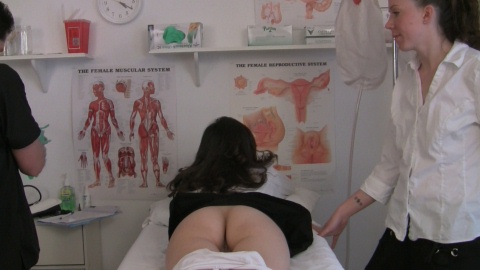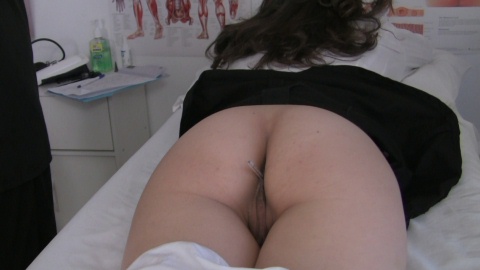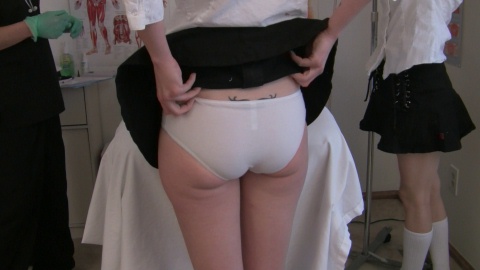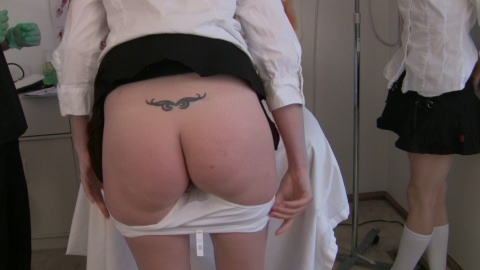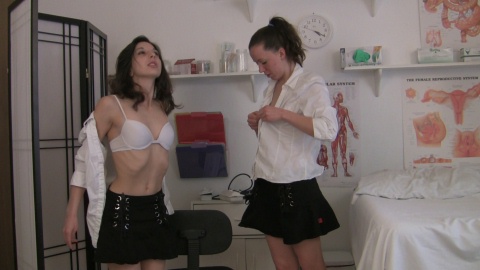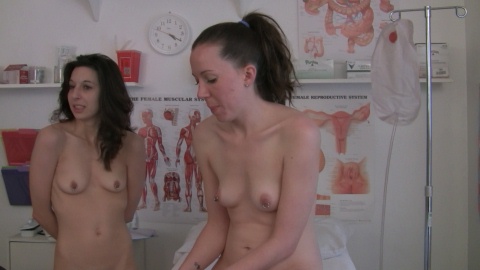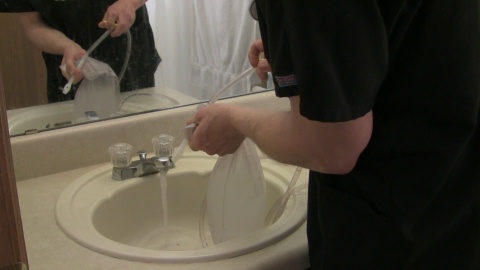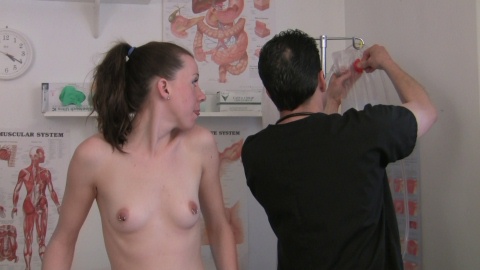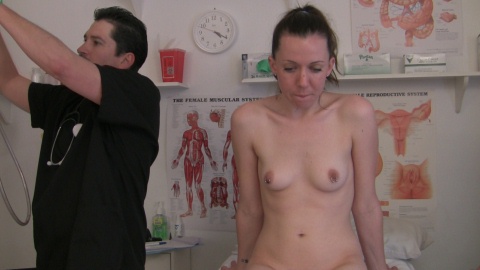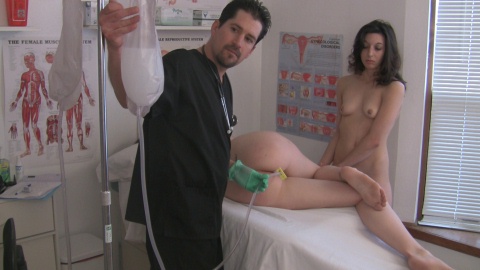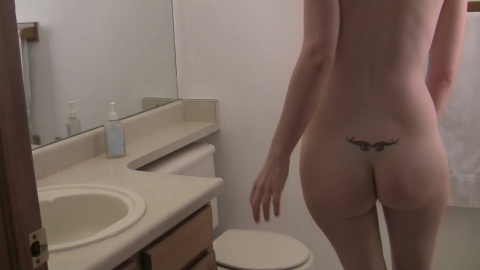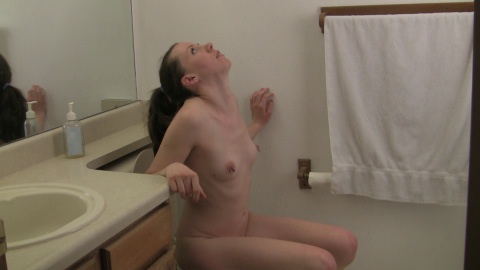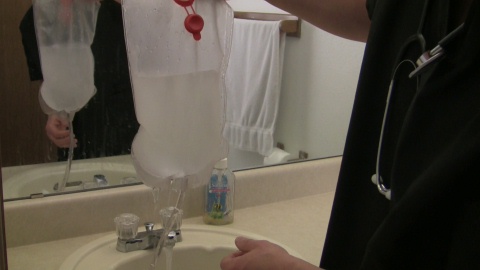 \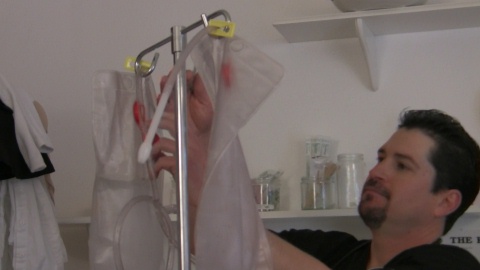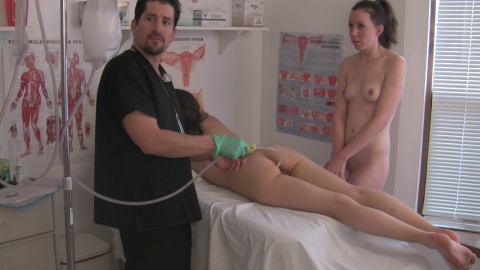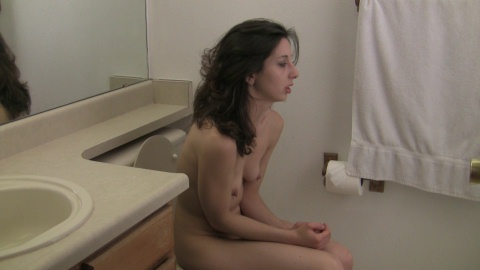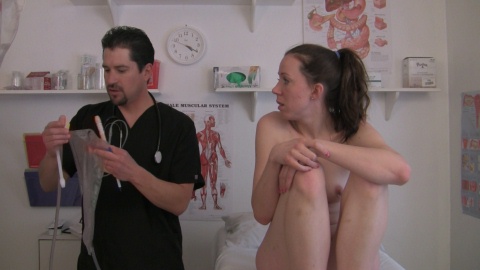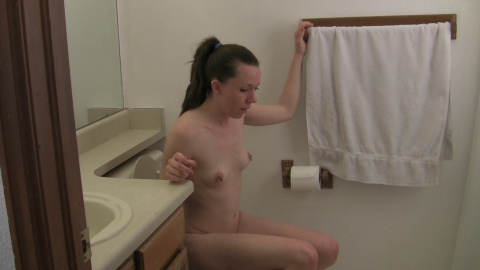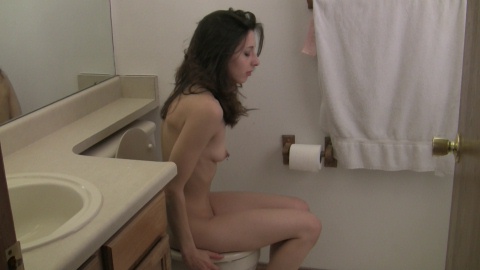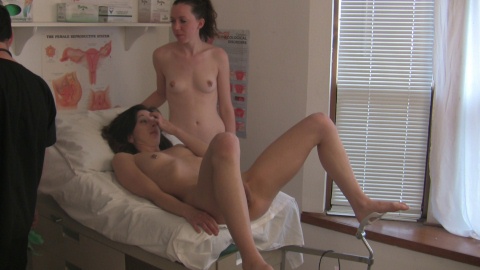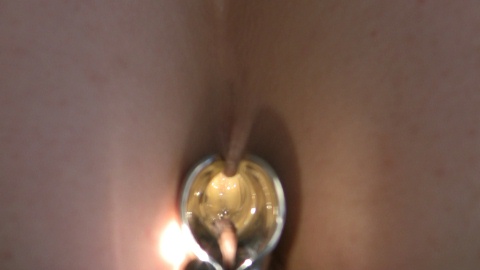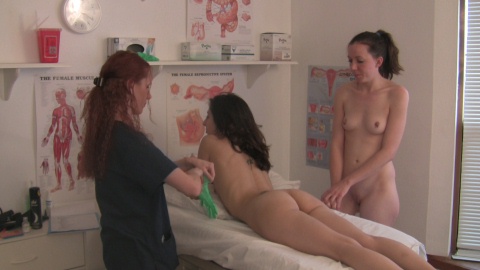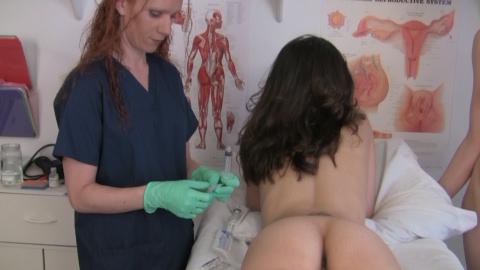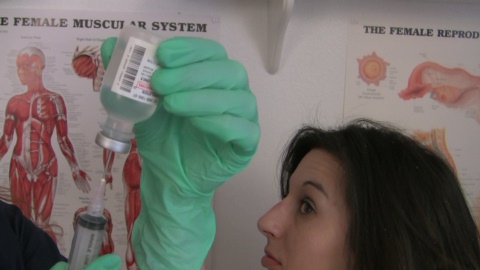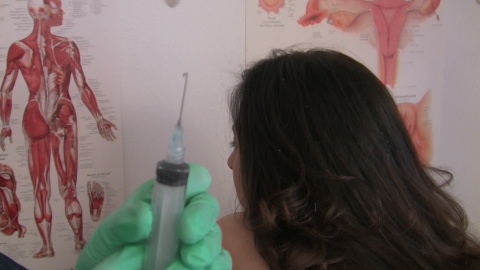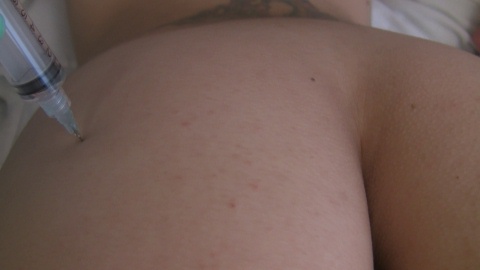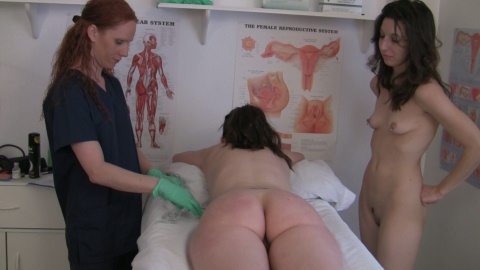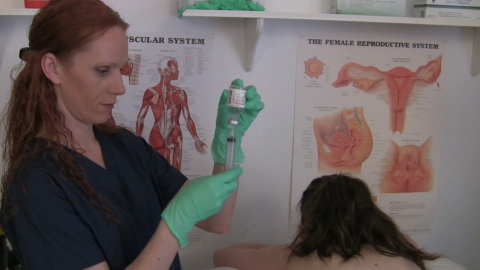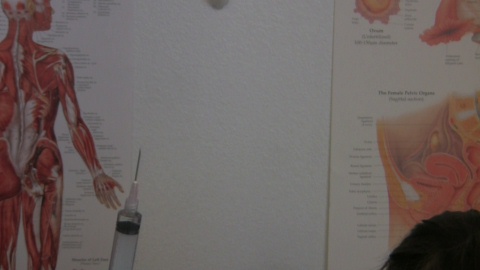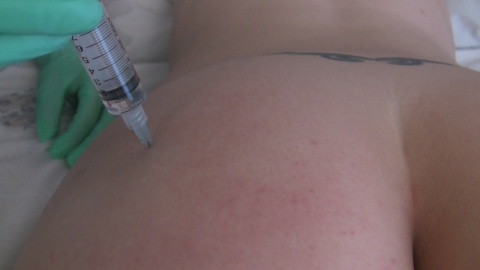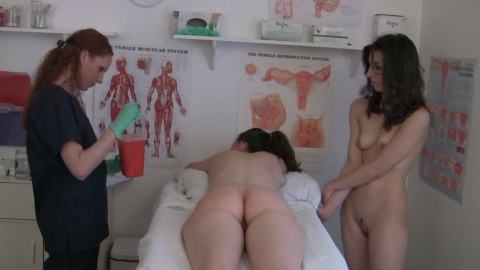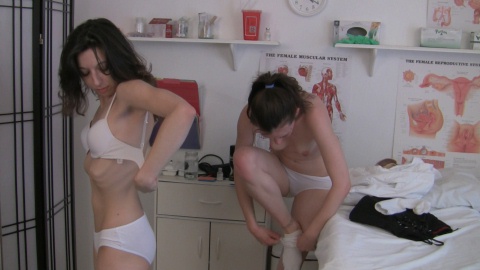 Back to School 3 is one hour and 11 minutes long!
A description of this product with more explicit pictures is available in the Members Area