Bella's Checkup
This product was produced in 2012 and is in compliance with 18 U.S.C. Section 2257
It's time for Bella to have her annual and she has heard good things about the Public Health Department. After arriving, she is shown back to the exam room by Nurse Practitioner Sabrina. Sabrina gets a good medical history from Bella and then takes her vital signs. For Bella, there are no surprises until the nurse tells her that she is going to have to take her temperature in her rectum. Bella doesn't remember every having that done before, but she dutifully lowers her pants and underwear to have the glass thermometer inserted into her rectum.
Imagine her further surprise when Nurse Sabrina tells her that she is going to have to have two enemas to prepare her for her rectal exam. Bella has never had an enema before and doesn't know what to expect. While she undresses completely, the nurse fills the enema bag.
Having your first enema* is a very odd experience and Bella tolerated the strange experience fairly well. After she has expelled her second one, it's time for her pelvic exam. Of course, she is no stranger to having a this done. What was a complete surprise to her was having to get up on her knees and down on her elbows to have a metal rectal speculum inserted into her bottom.
The nurse noted that her temperature and pulse were slightly elevated, so to make sure that her immune system is up to par, Nurse Sabrina gives her a shot of vitamins in her bottom.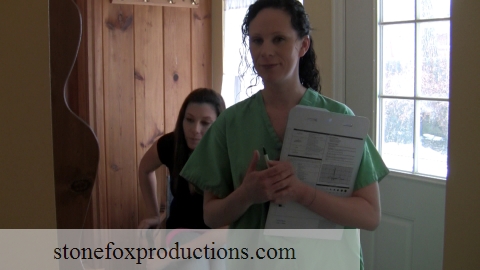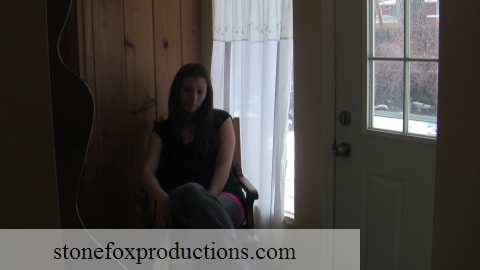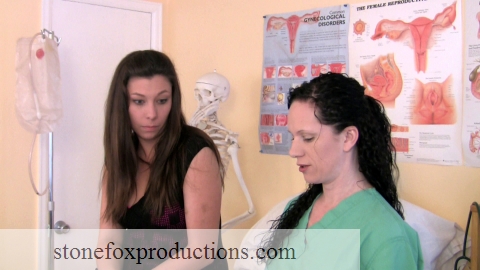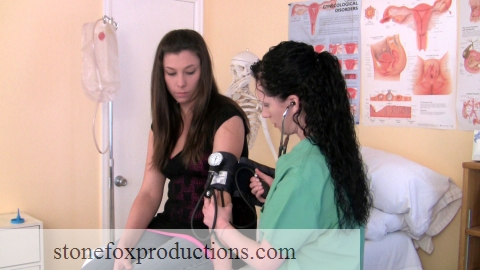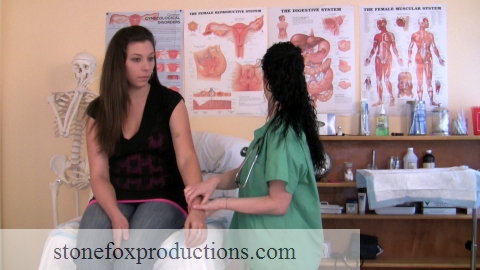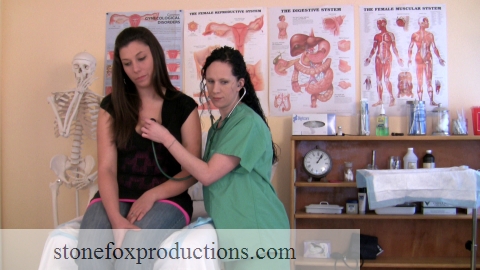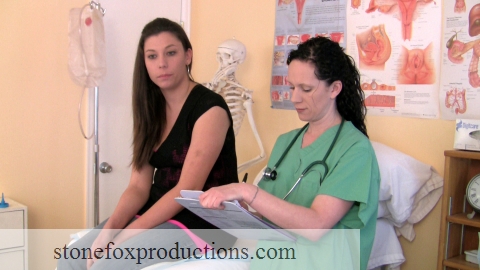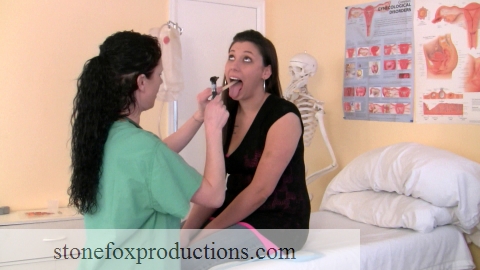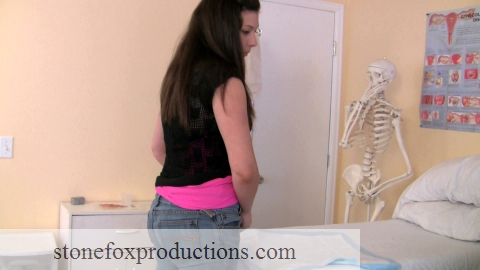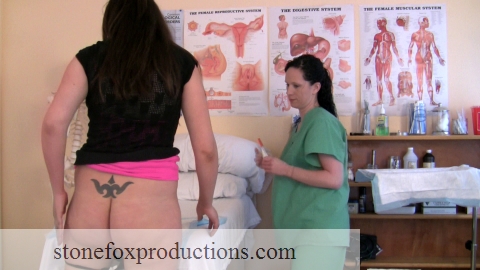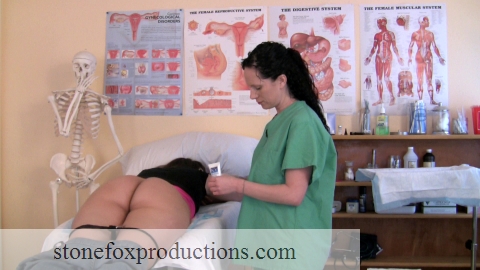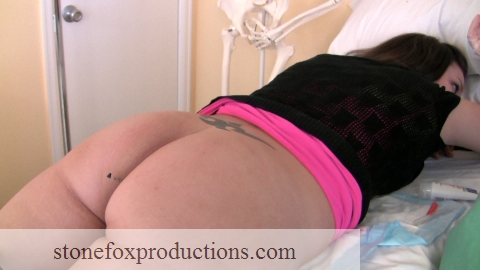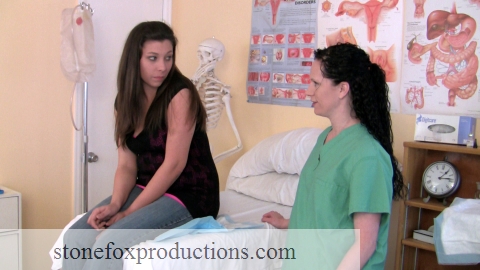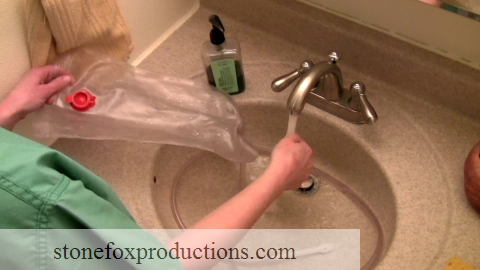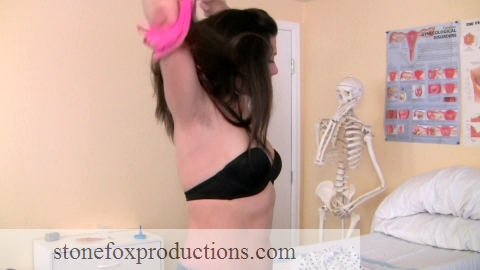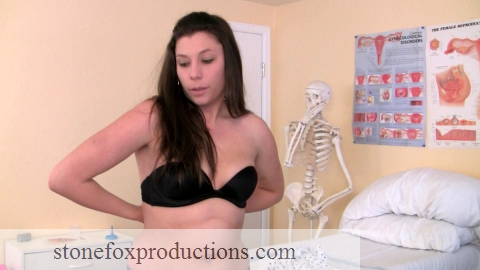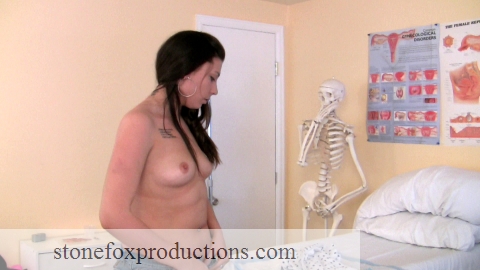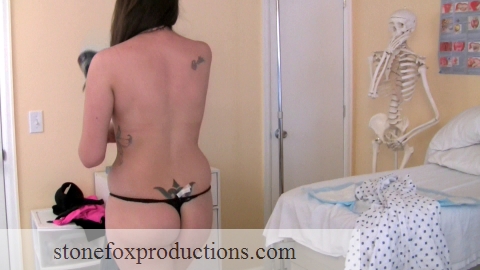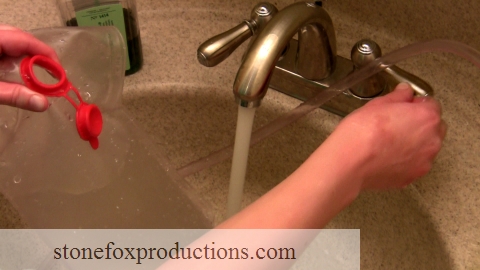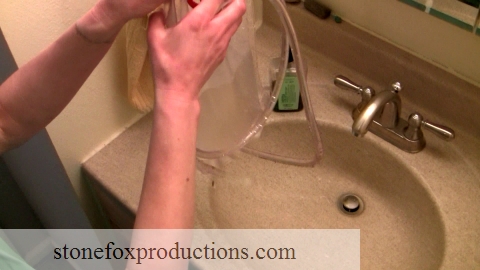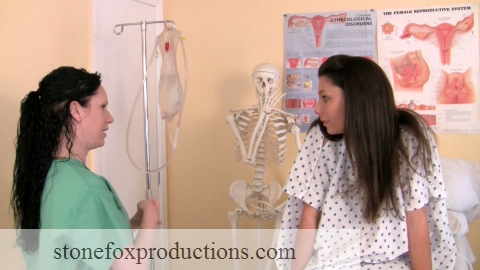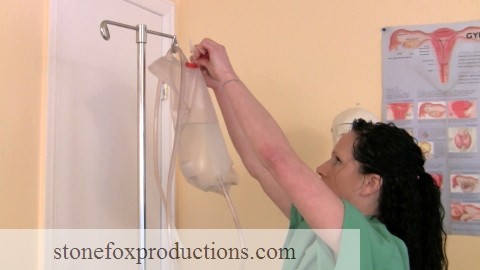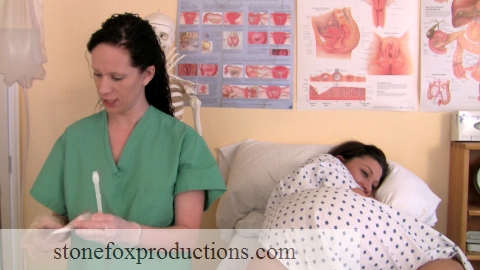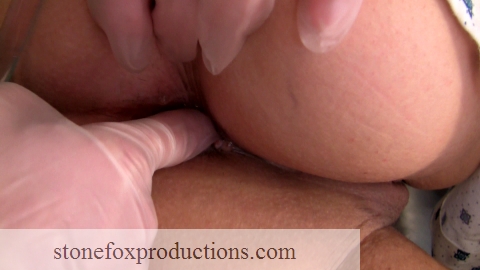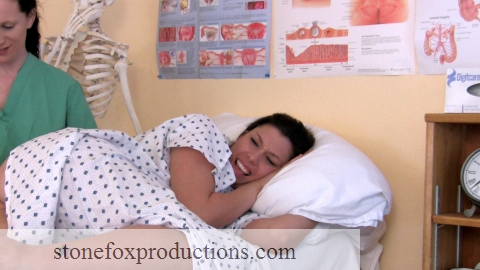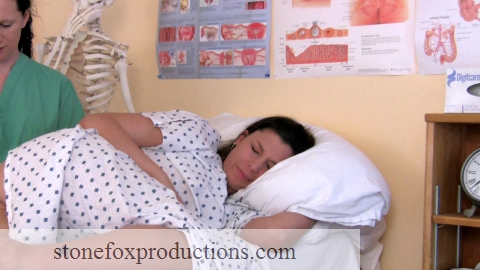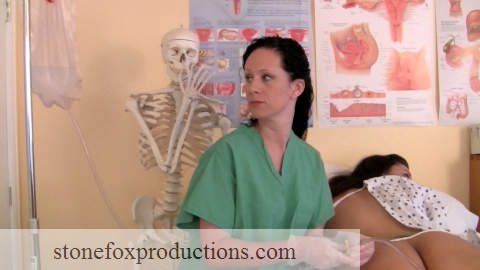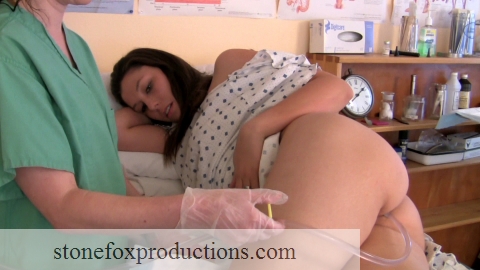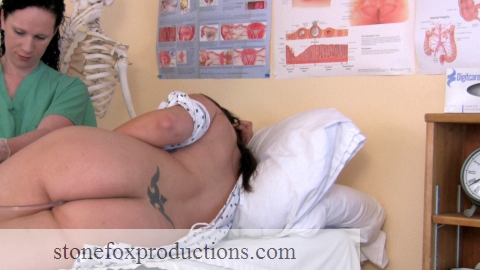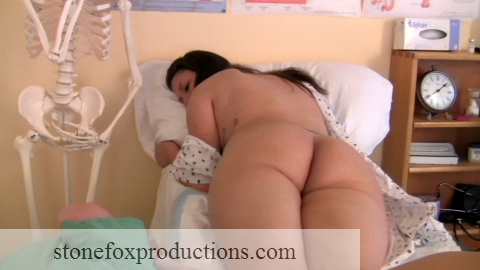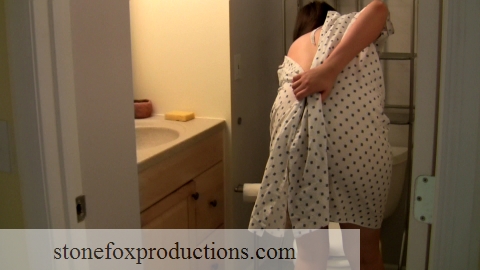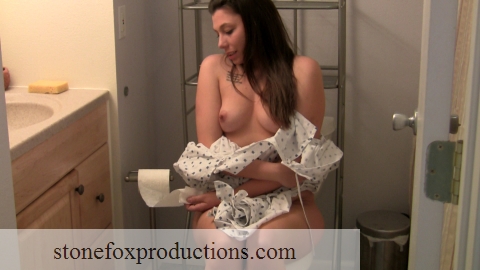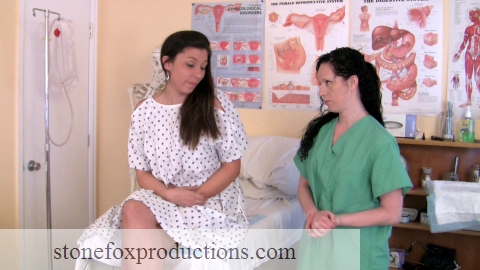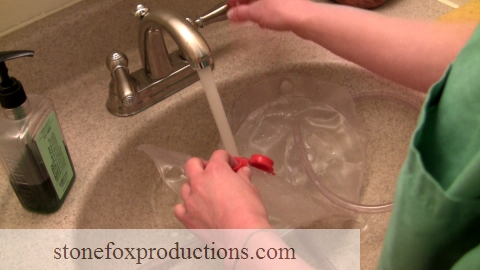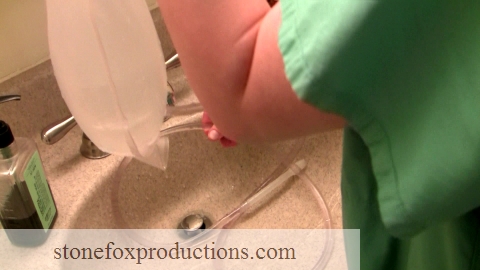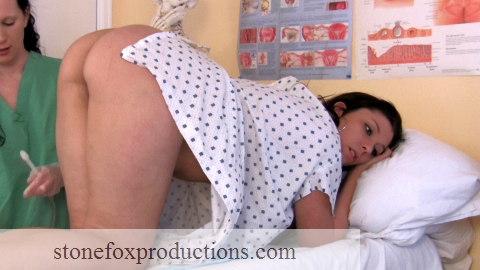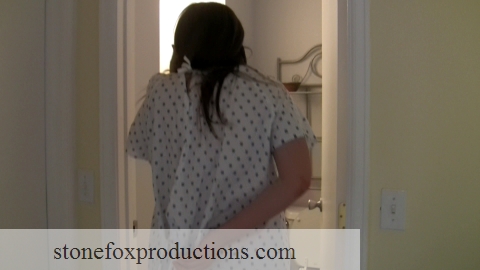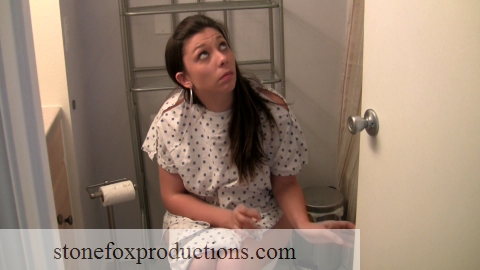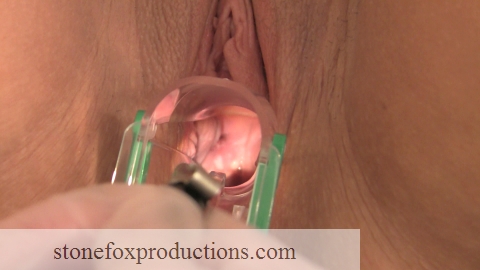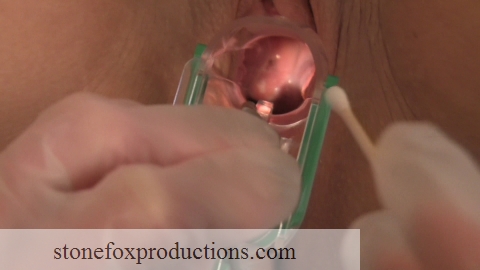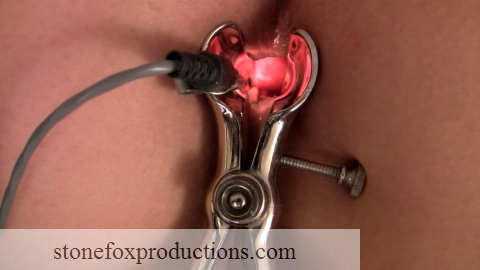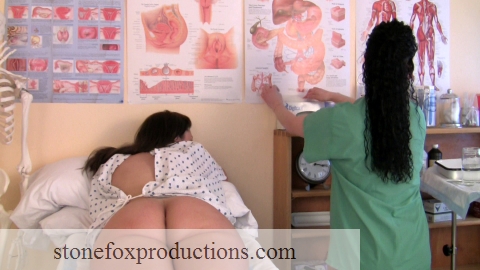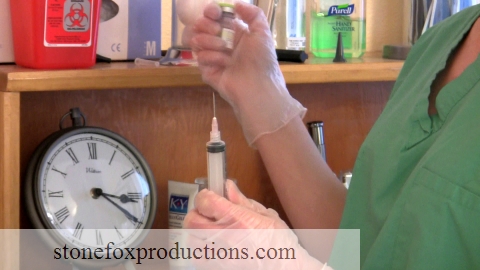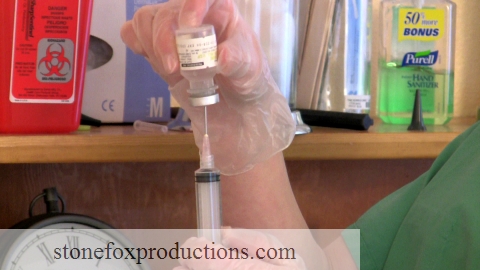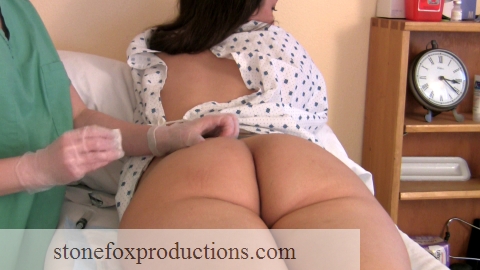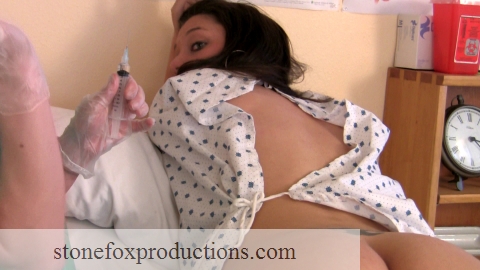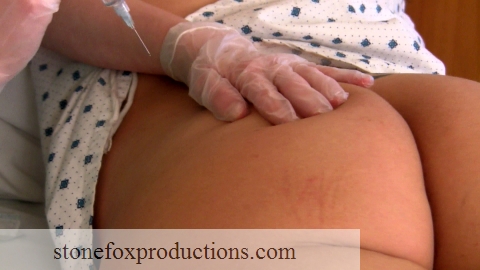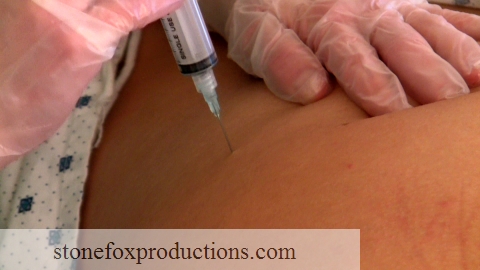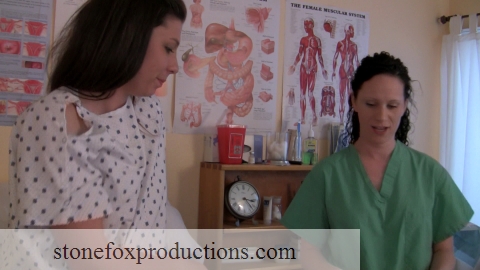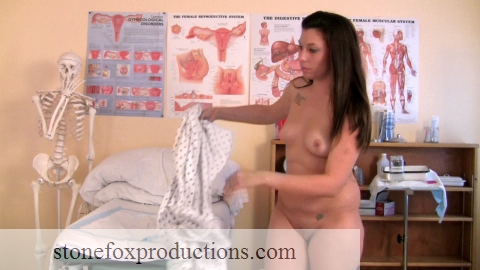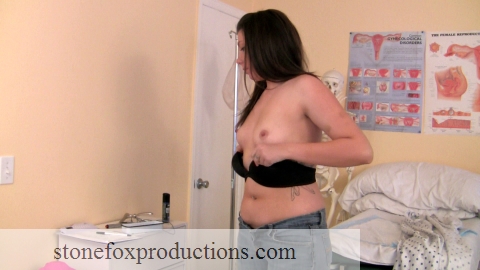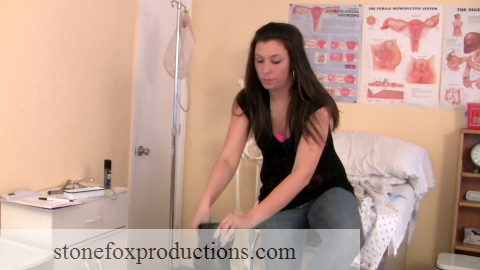 Bella's Checkup is 59 minutes long.
*This video was shot before the other videos that featured Bella, so this really was her first ever enema.
A version of this page with more explicit pictures and no watermarks is available in the Member's Area.