Candace's Beauty Pageant Exam
This product was produced in 2010 and is in compliance with 18 U.S.C. Section 2257
Candace is a beautiful young woman who wants to enter a beauty pageant in Colorado and has to get a physical exam before she can enter. She shows up at the Public Health Department and is seen by nurse practitioner Sabrina. After taking her medical history the nurse takes her vital signs and shocks her patient when she tells her that she's going to have to take her rectal temperature. Reluctantly Candace lowers her jeans and panties and lies prone on the exam table to have the thermometer inserted into her rectum.
As we all know, part of any physical exam at the PHD involves a rectal exam and that means enemas! Candace has never had an enema before so Sabrina explains to her what's going to happen in detail and then gives her patient two enemas. Candace takes both of them very well and finds that she doesn't mind them so much.
Its been about a year and a half since her last pelvic exam so Nurse Sabrina has her patient put her feet in the stirrups. Candace is given a thorough pelvic exam and pap smear and then its time for her rectal exam. Up on her knees and down on her elbows with her bottom sticking up and her anus well exposed, Nurse Sabrina inserts the cold metal rectal speculum, opens it up and reveals the inside of her rectum.
Candace is healthy and we all wish her the best of luck in her beauty Pageant!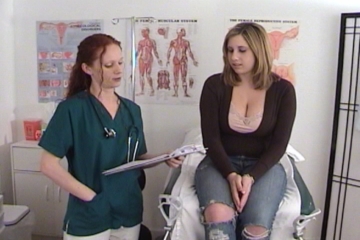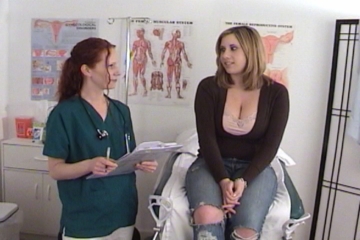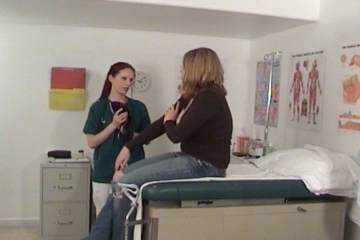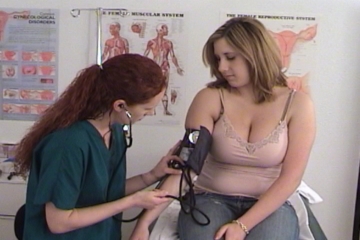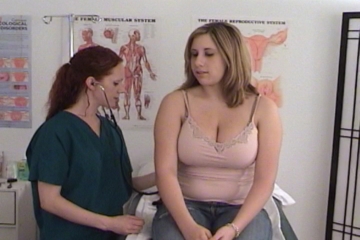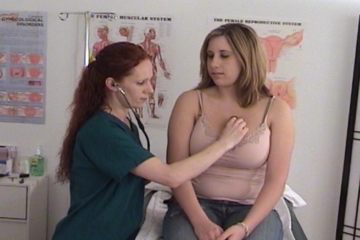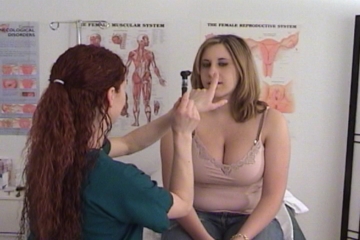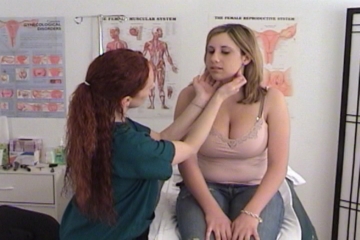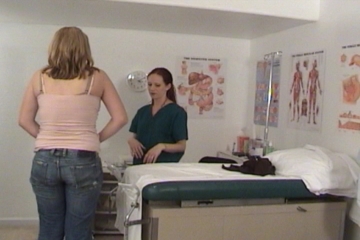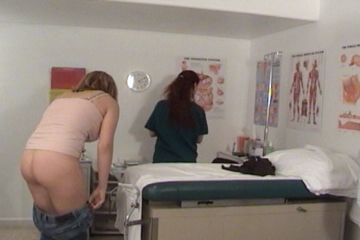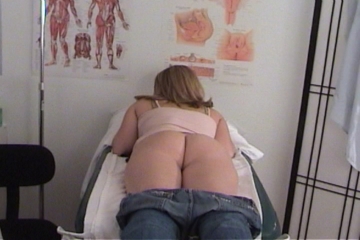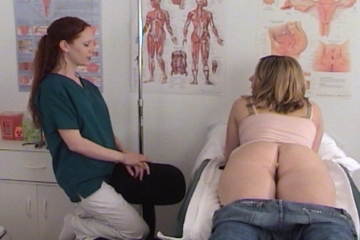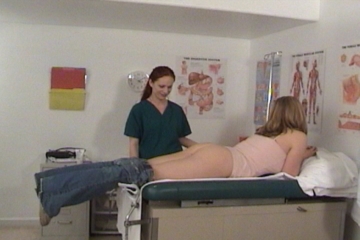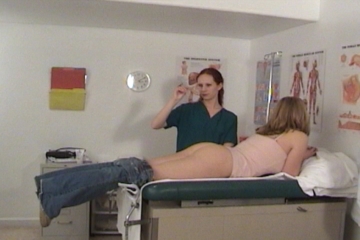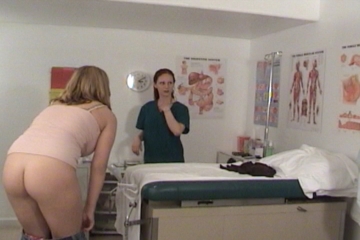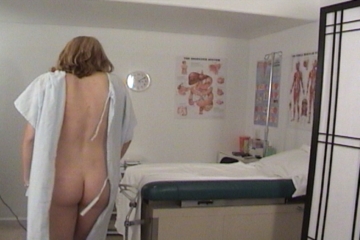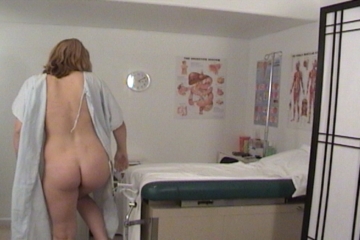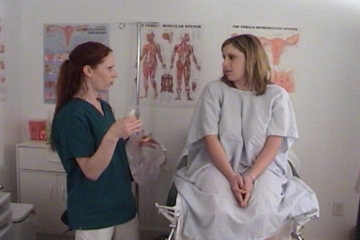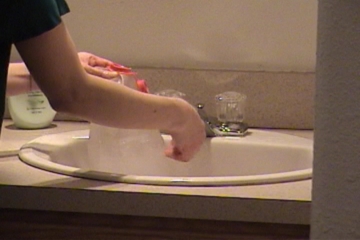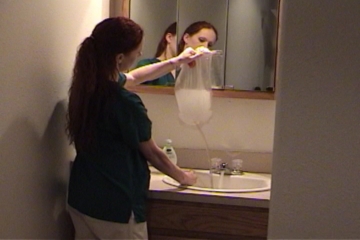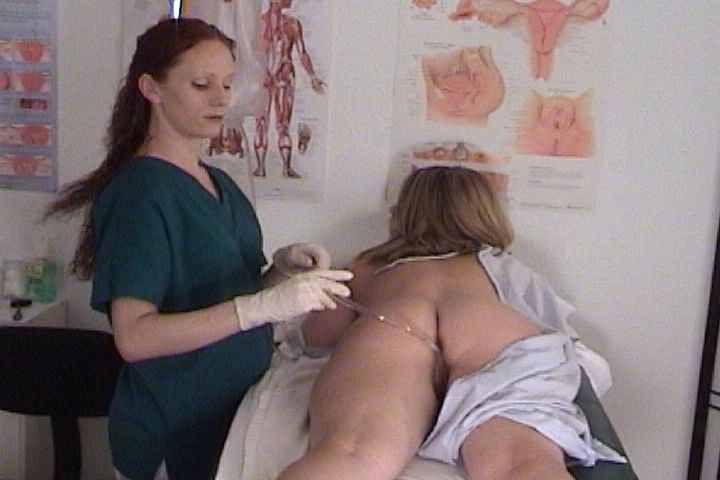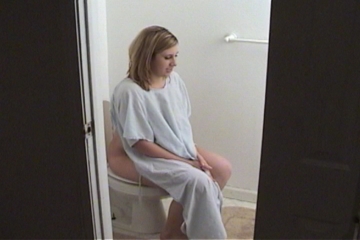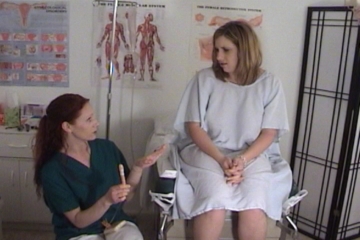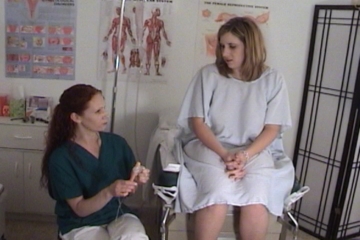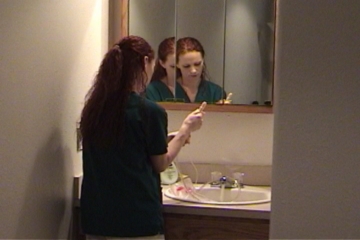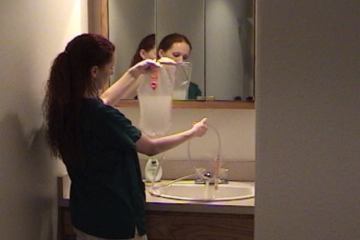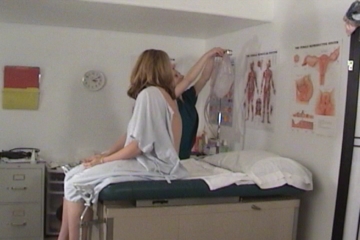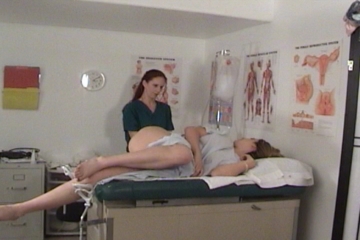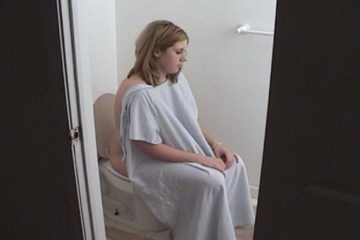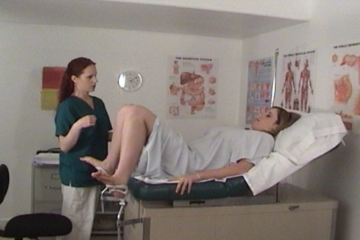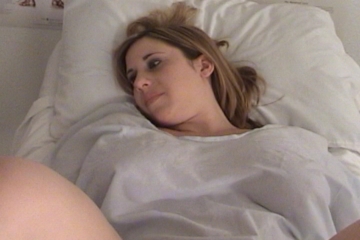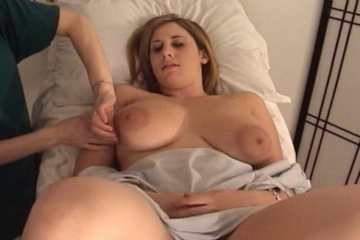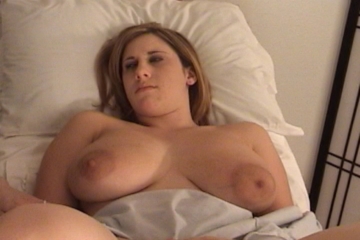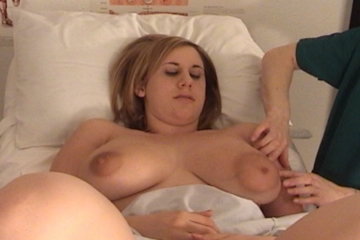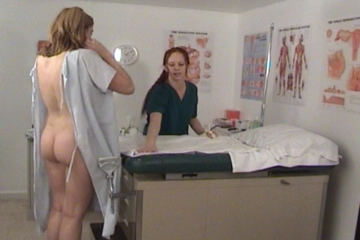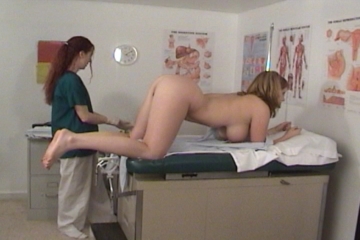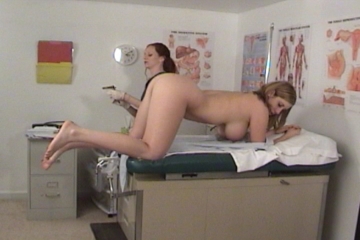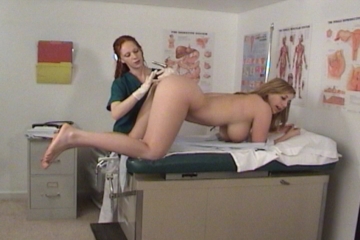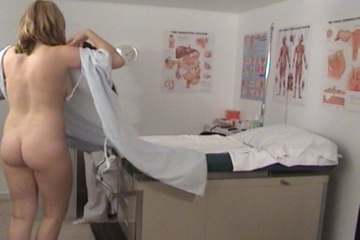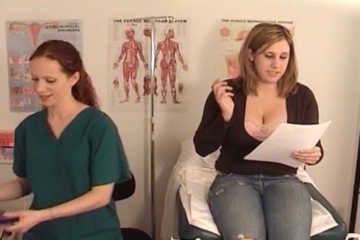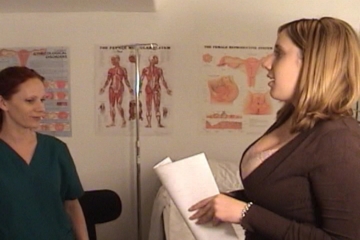 Candace's Beauty Pageant Exam is 54 minutes long.
A version of this page with more explicit pictures is available in the Member's Area