Delaney Davis' Physical Exam
This product was produced in 2009 and is in compliance with 18 U.S.C. Section 2257
Its been a long time since Delaney Davis has had a physical exam. Once she has decided its time take care of that little chore, she makes an appointment with the Public Health Department. Little does she know that she is one of Dr. Albert Fish, Jr.'s very first patients. After doing her time in the waiting room she is called back to the exam room and sits on the table patiently waiting for her doctor.
Dr. Fish comes in a short time later and very professionally introduces himself. The nice thing about being a new doctor is that you want to spend a lot of time with your patients. And Delaney is very pretty so who wouldn't want to spend time with her. Delaney needs to use the bathroom and asks if she can do that so Dr. Fish gives her a specimen container and sends her off to the bathroom.
Dr. Fish takes her medical history and then does her vital signs. He's done a good job learning from his dad and Nurse Sabrina so when it comes time to take her temperature, he informs Delaney that he needs to do it rectally. She dutifully lowers her pants and underwear and lies face down on the exam table with her bottom bare. He inserts the thermometer and makes small talk while the mercury rises to 98.6.
Dr. Fish tells her to undress while he steps out of the room and she removes her clothes and puts on the backless hospital gown. A complete rectal exam is always protocol at the PHD so the first thing he does is give his lovely patient two enemas. Dr. Fish uses the inflatable barium enema nozzle for her second one. After she's cleaned out, he does a very thorough pelvic exam and then has her get up on her knees for a rectal speculum.
Dr. Albert Fish, Jr. has a great bedside manner and his professional attitude will help him go a long way!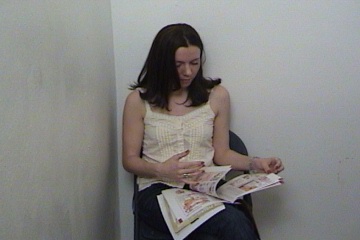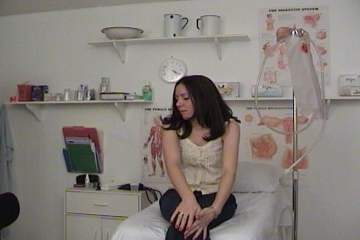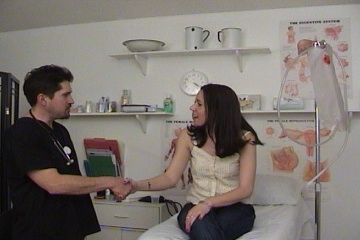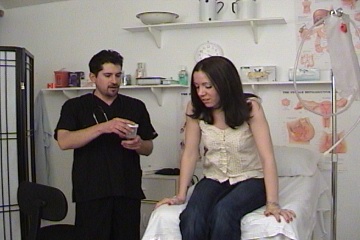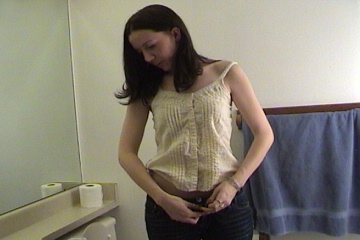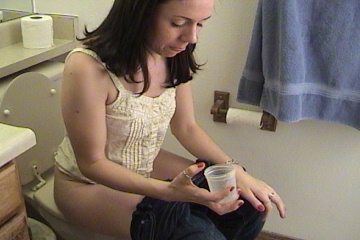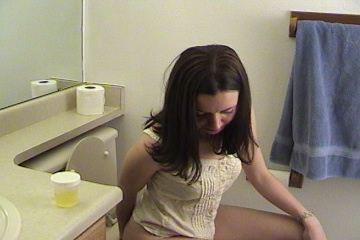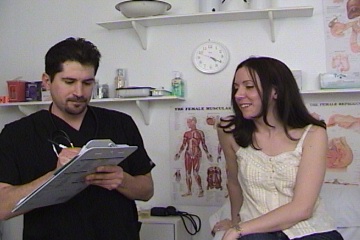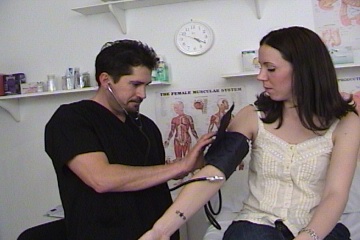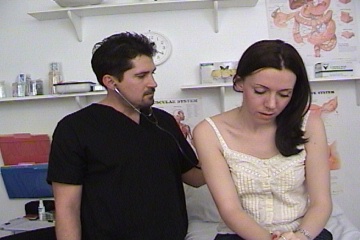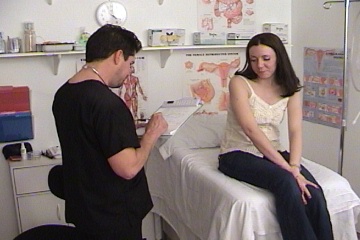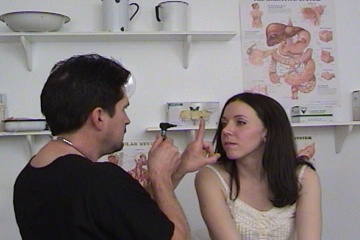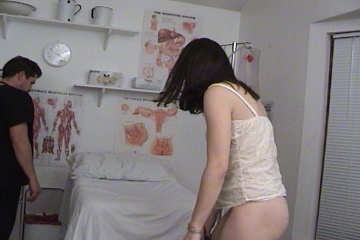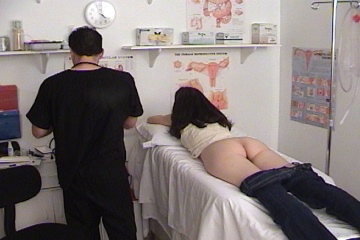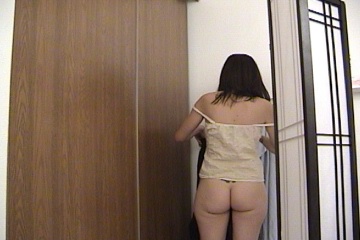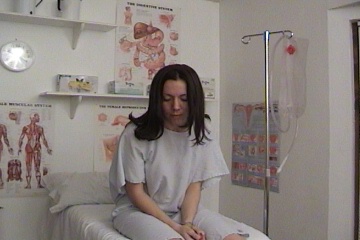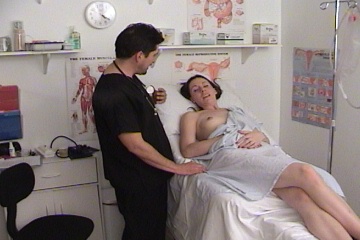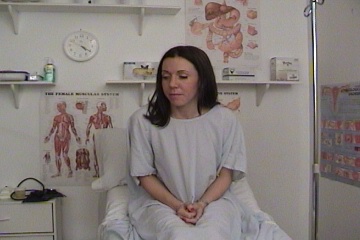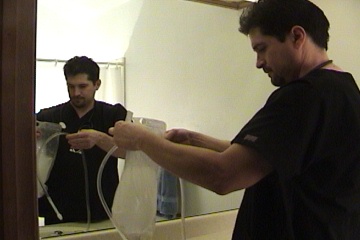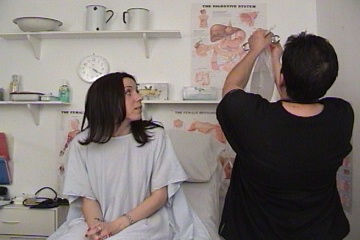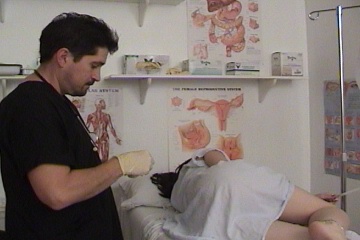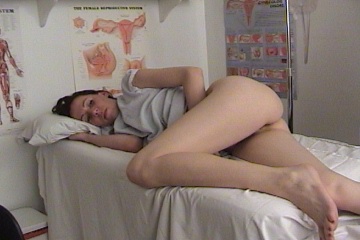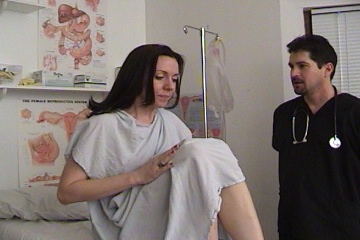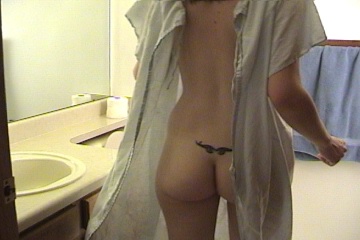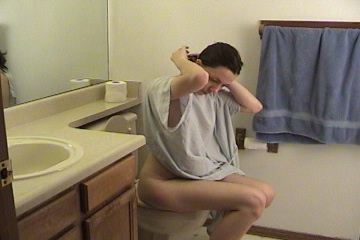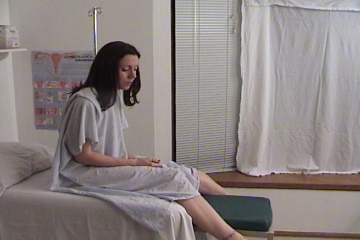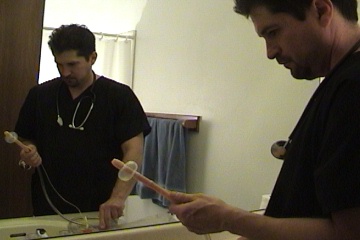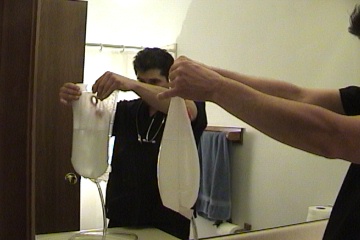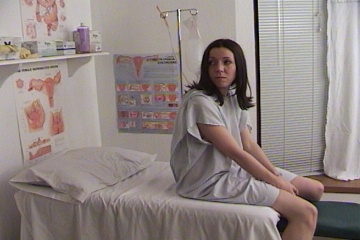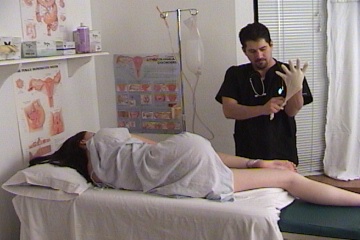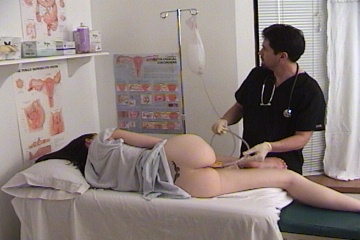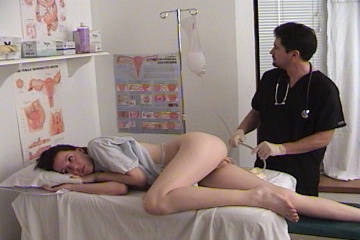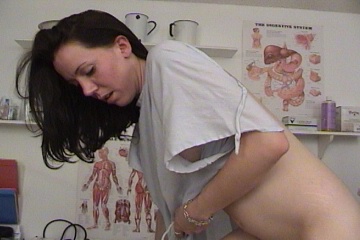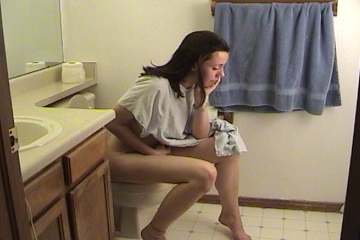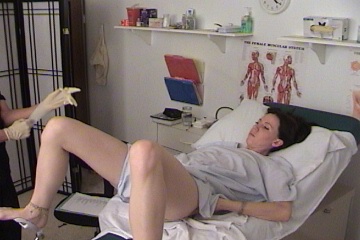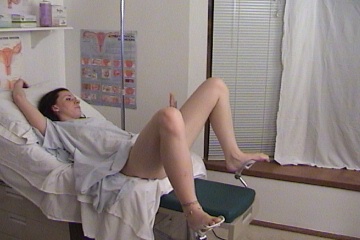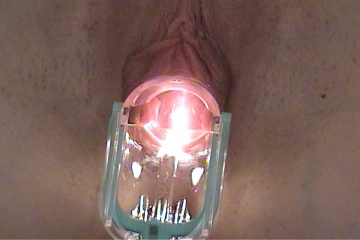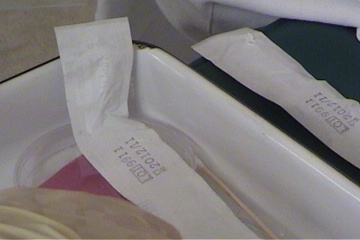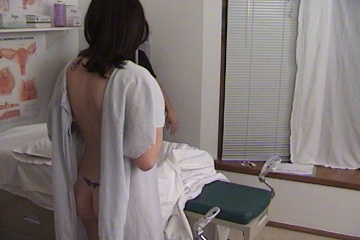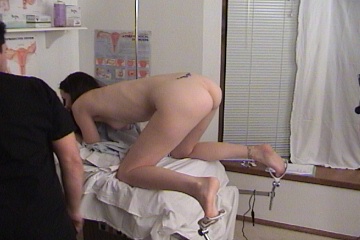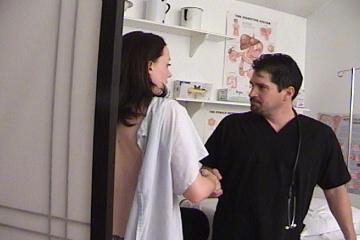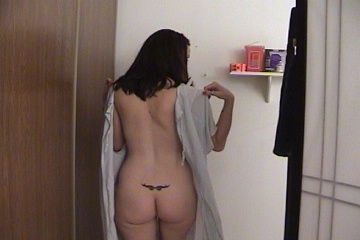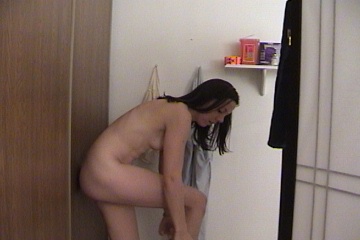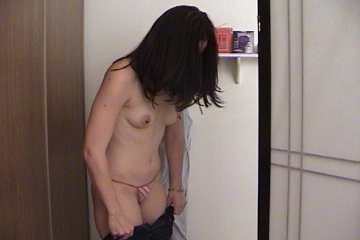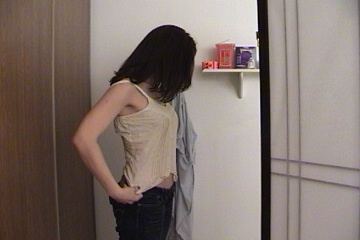 Delaney Davis is 55 Minutes Long
A description of this product with more explicit pictures is available in the Member's Area