Destiny's Medical Checkup
This product was produced in 2011 and is in compliance with 18 U.S.C. Section 2257
Destiny is a beautiful young coed who needs a physical exam for her sports program at college. She hasn't had a complete physical in two years and as we all know, at the Public Health Department, complete physicals are the order of the day. After giving a urine sample Destiny is very surprised to learn that her rectal temperature has to be taken in her bottom but she reluctantly lowers her pants and underwear and lies face down on the exam table.
After completing her vital signs, the nurse informs her that she is going to have to have two enemas to be cleaned out for the rectal speculum. Destiny has never had an enema in her life and doesn't know what to expect, but the nurse if very good about explaining everything before she does it. After undressing completely and putting on the paper gown, she find herself on the exam table with the nozzle being inserted into her rectum. Its a sensation she hasn't experienced before. Patients at the PHD always get two enemas and her second one is done with the inflatable barium enema nozzle.
After she is well cleaned out, Destiny is ready for her pelvic exam. She is thoroughly inspected and then the speculum is inserted and swabs of her cervix are obtained. A bimanual and rectovaginal exam are done to make sure there are not abnormalities in her pelvis.
Destiny is embarrassed to have to get up on the exam table on her knees and elbows for the rectal speculum to be inserted. Its opened wide and its uncomfortable but the nurse gets a good look at her rectum and is satisfied that there are no internal masses or hemorrhoids.
Just as she thinks her exam is over the nurse returns and informs her that she needs to be inoculated against HPV so she has to lie on the exam table with her bottom bare again for a needle!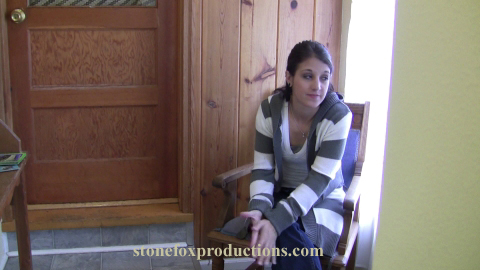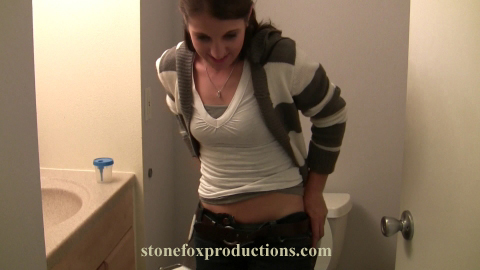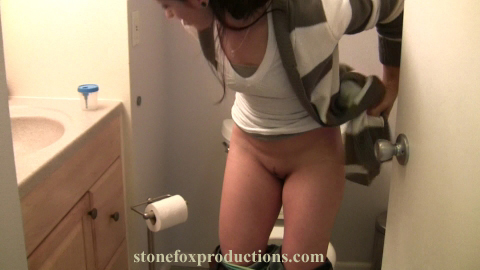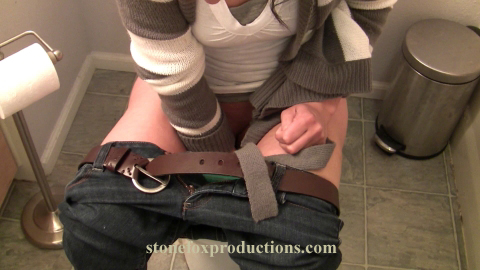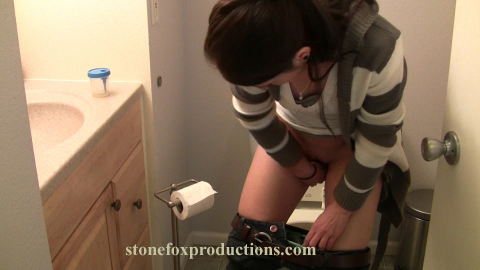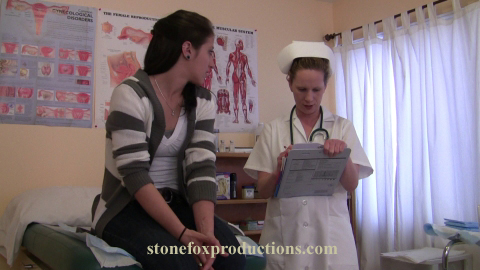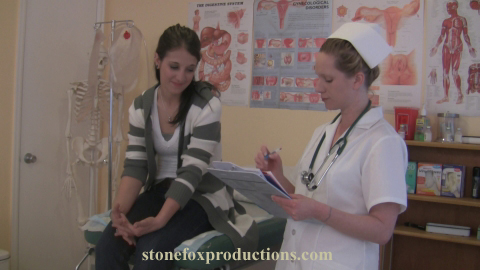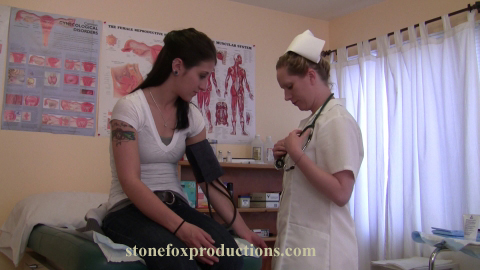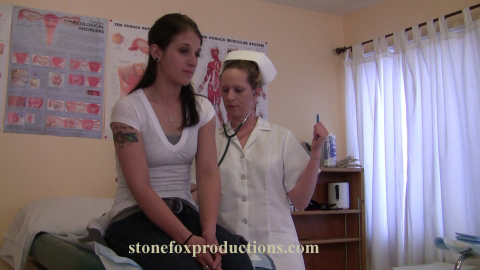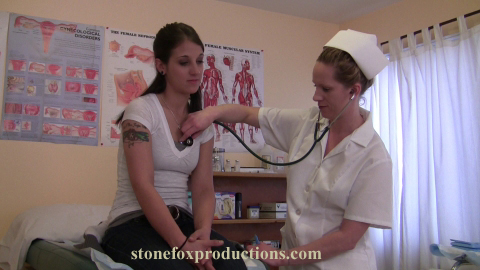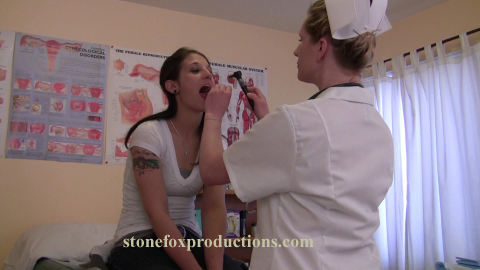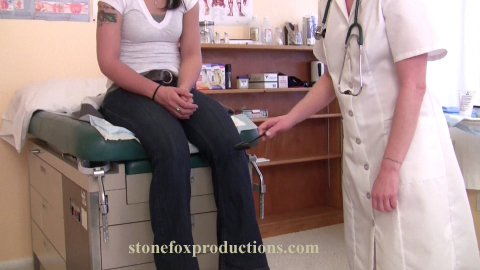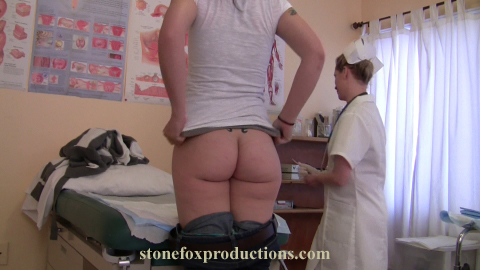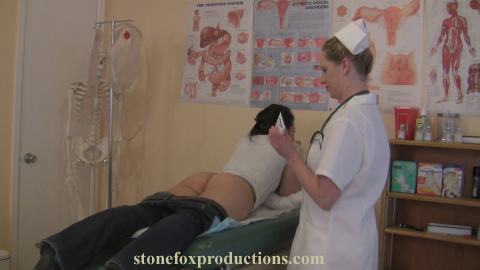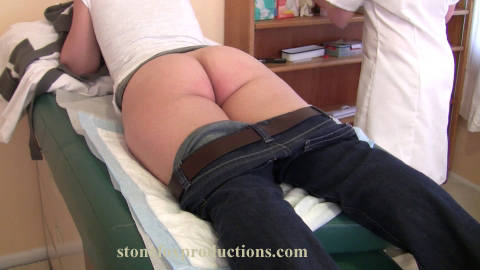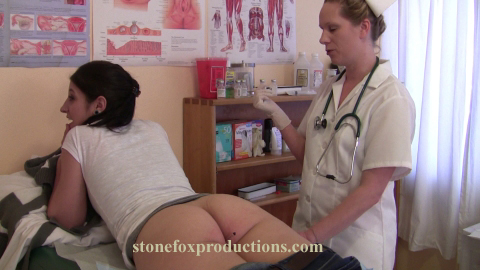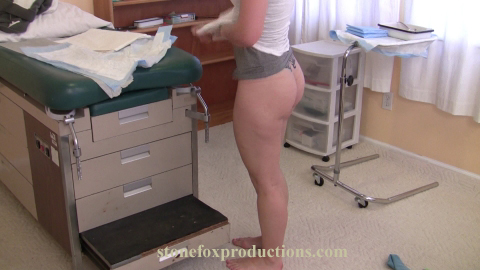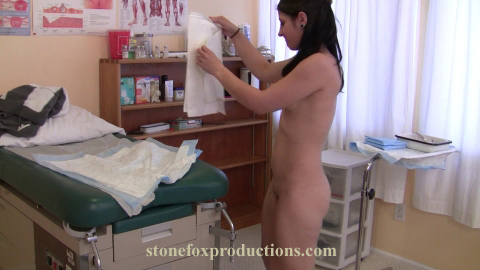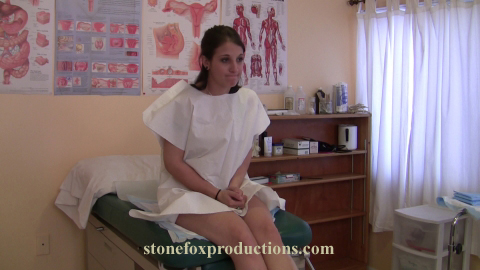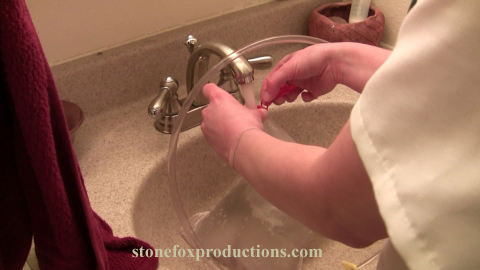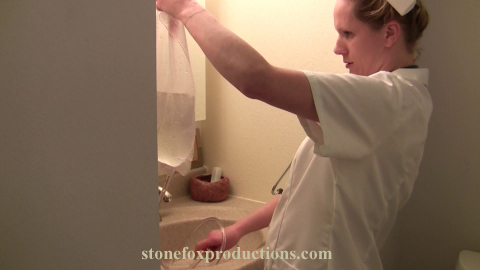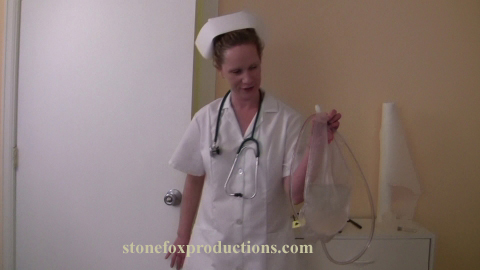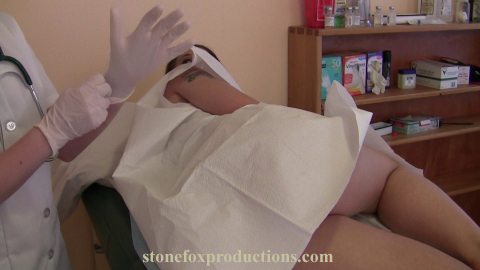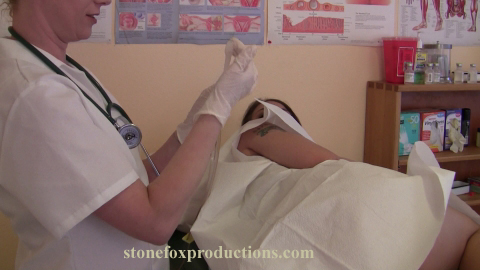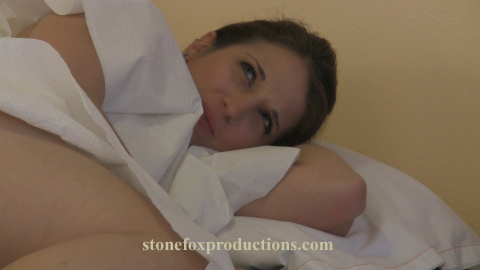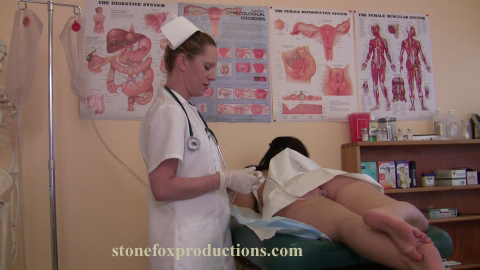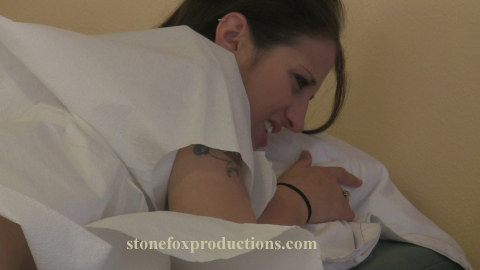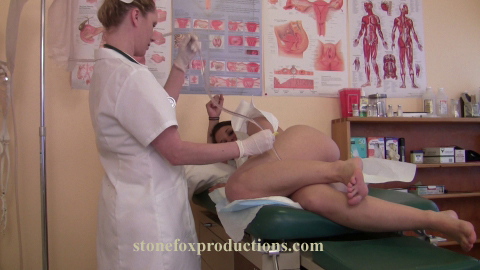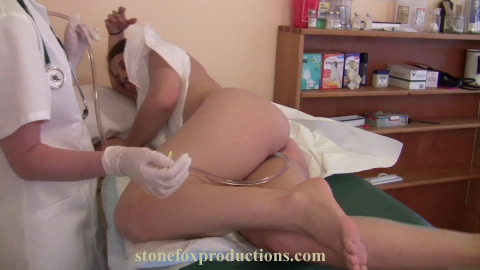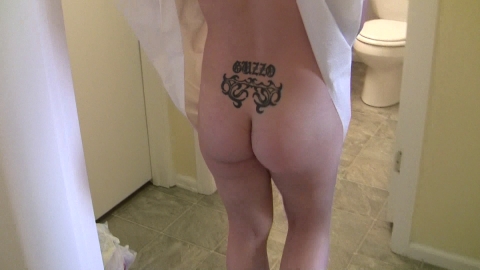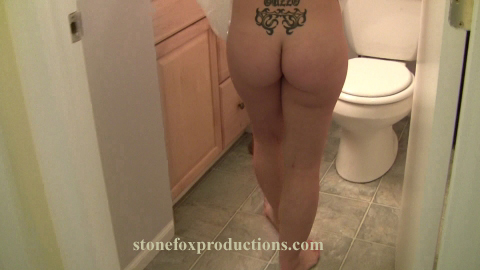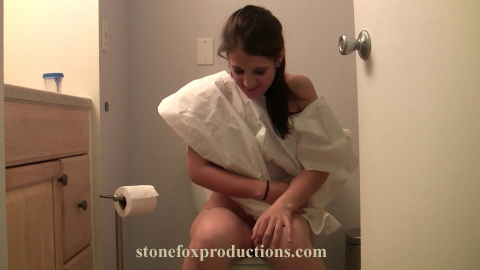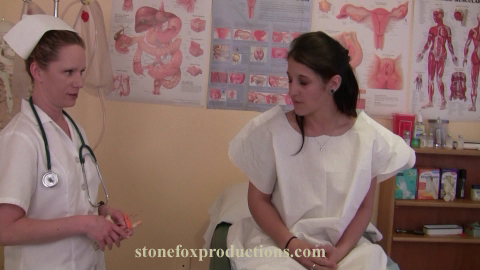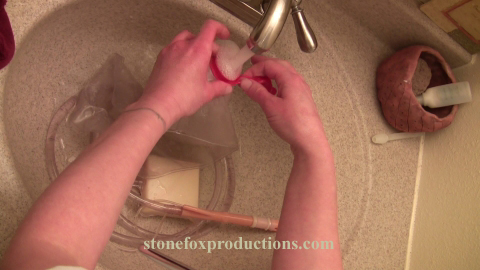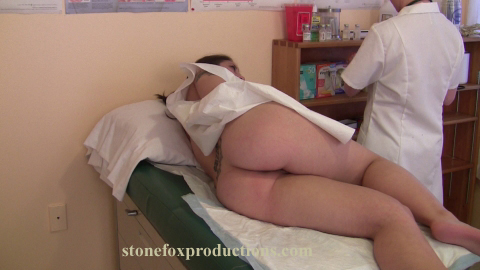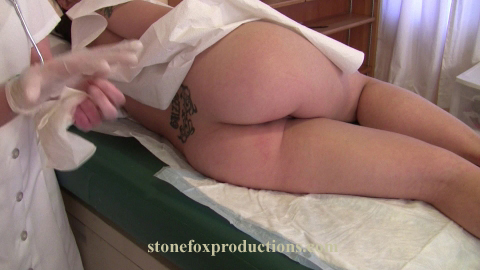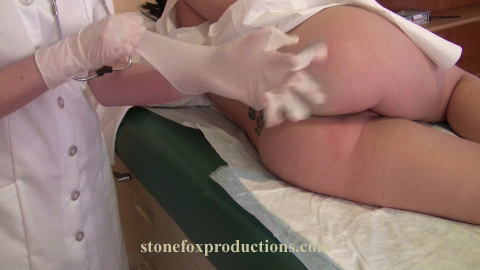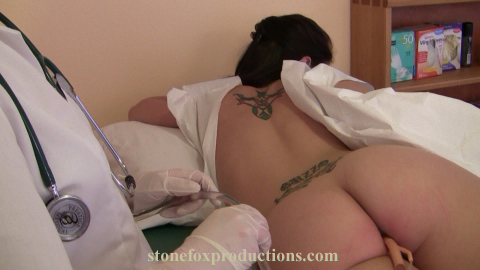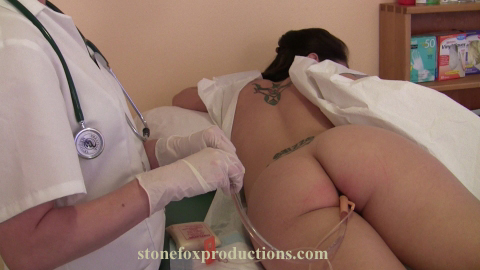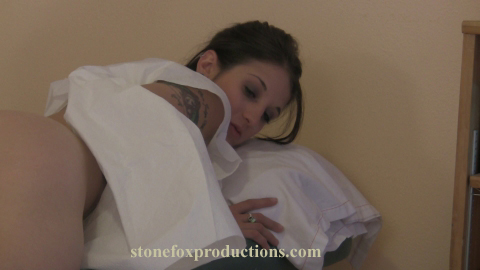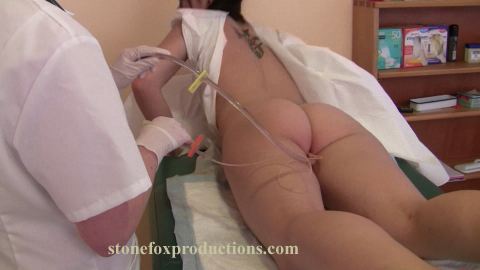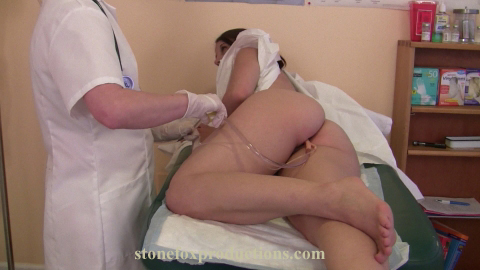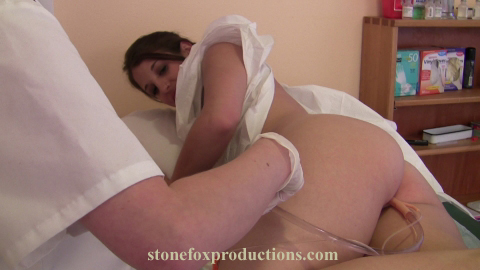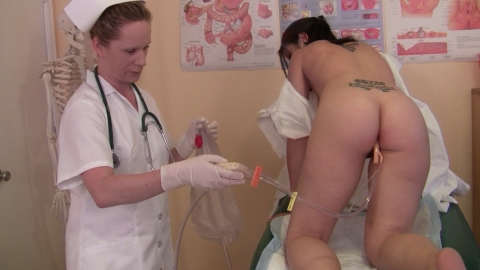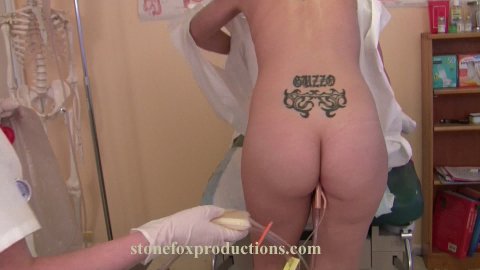 \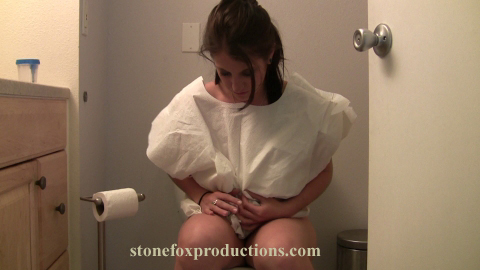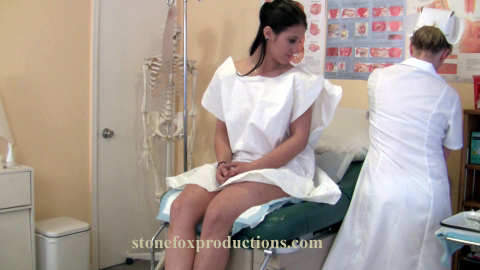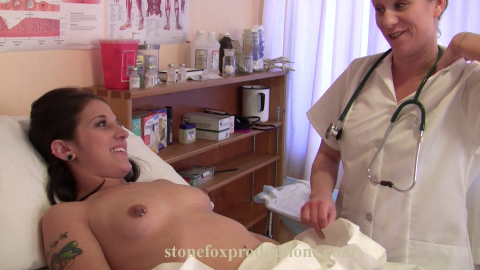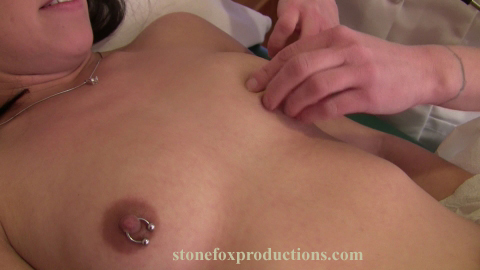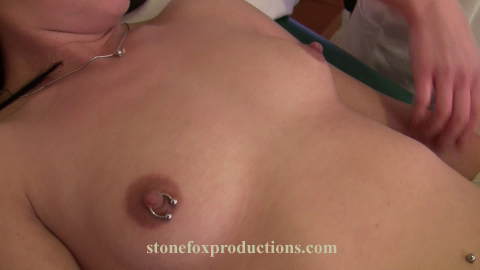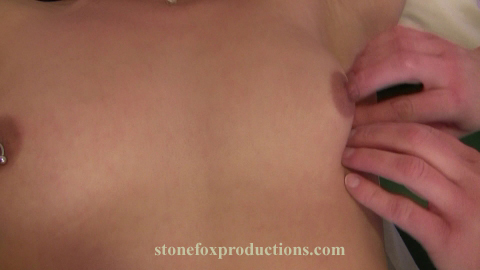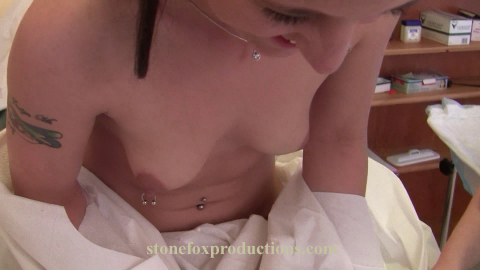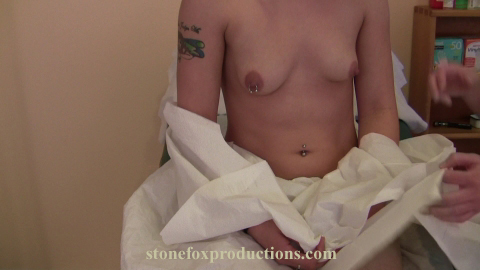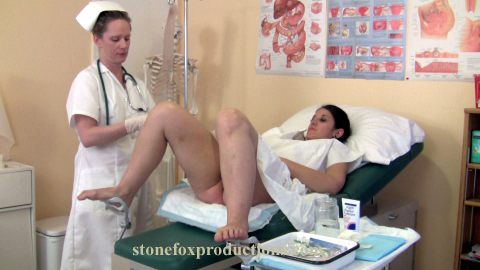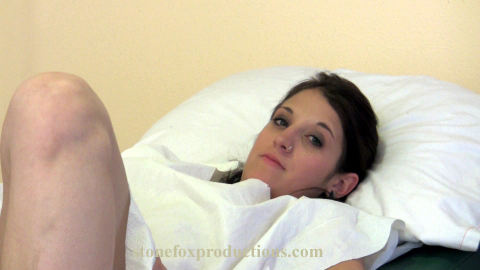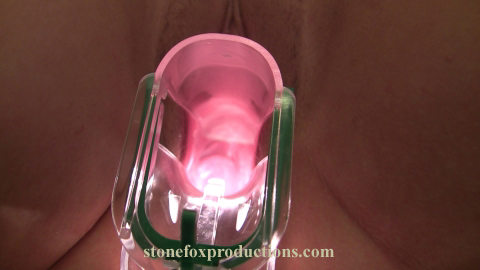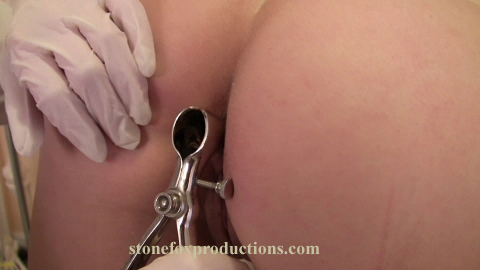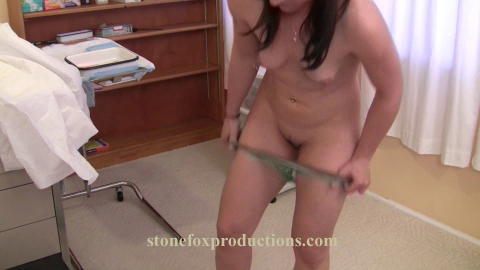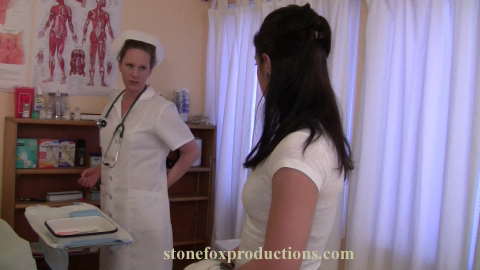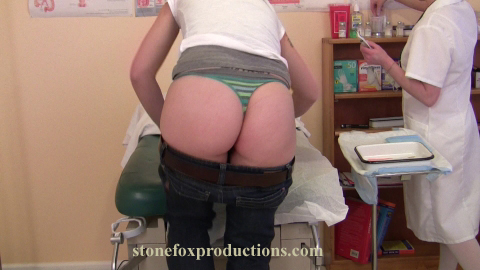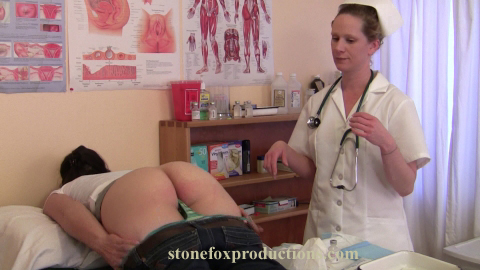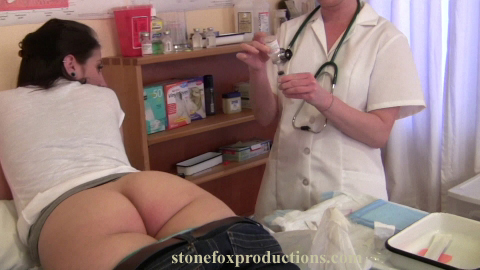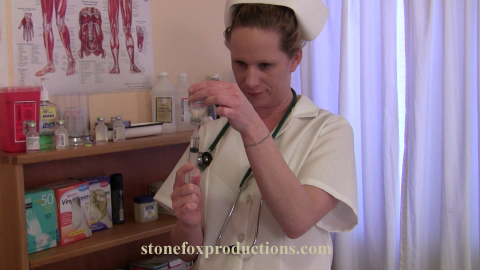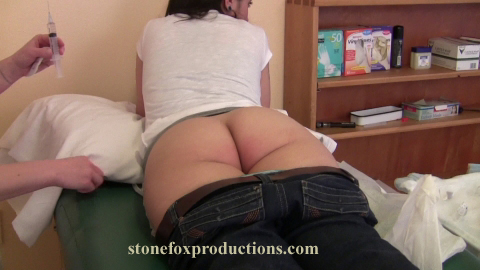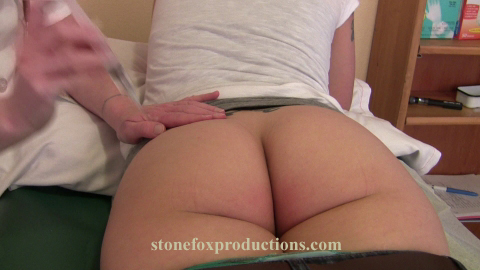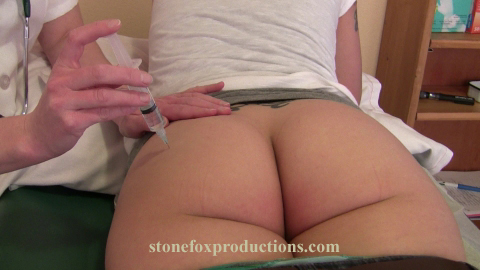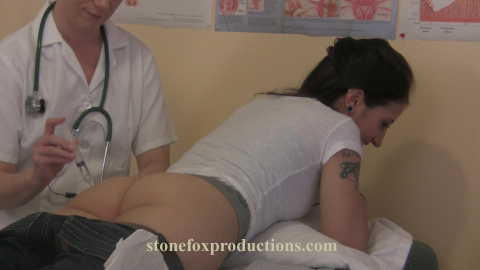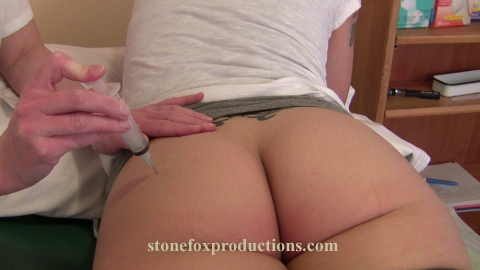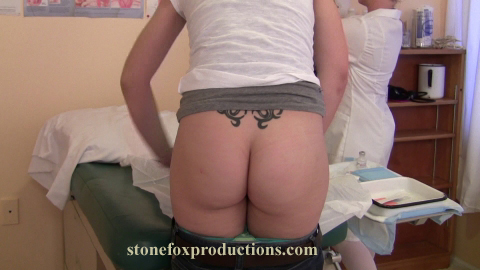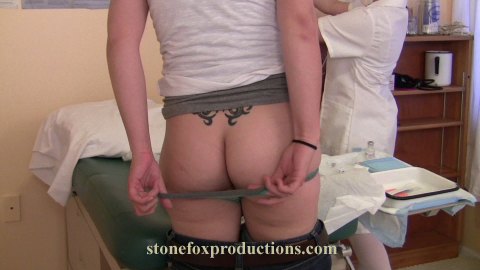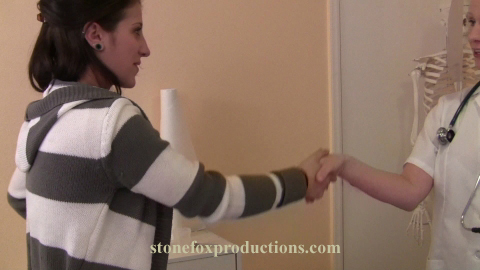 Destiny's Medical Checkup is 58 minutes long.
More explicit pictures without watermarks for this production are available in the Member's Area