Diane Donnelly Visits Dr. Shelbourne
This product was produced in 2010 and is in compliance with 18 U.S.C. Section 2257
Dear Ruth,
Thank you very much for taking the time to see my secretary, Diane. It is with the deepest remorse that I have asked you to see her because she has recently confessed to having a short affair with a competitor of mine.
Iím asking you as a fellow member of the Fraternal Order of Domestic Disciplinarians to examine my secretary for any possible sexually transmitted diseases. In addition, I want my secretary to be punished. She has told me that her parents were strict with her growing up. I request that you ask her to reveal the details of her punishments and use that as a pattern to discipline her today.
I await your confirmation that things went well and I appreciate your time.
Sincerely,
James Burkhardt.
ďA few years ago I was working for an important business man named James Burkhardt. During that time I started dating another man who it turned out was a major competitor of his. When he found out he was wasnít happy. You may think it was none of his business, but when he asked me if Iíd told him anything about our company he was very unhappy. I confessed that I had no idea he was a competitor and yes, I had told him things I shouldnít have. Pillow talk you might say. He told me that if I was to stay with the company I would have to visit a doctor friend of his and undergo a complete physical exam and be punished for what Iíd done. James and I had been romantic in the past and I hoped that someday that would continue, but he wanted to make certain that I had no sexually transmitted disease. Of course I didnít, but I didnít want to lose my job.
I went to this horrible place and met a Dr. Shelbourne who explained that I was going to be examined and spanked. The spanking is too embarrassing to talk about, but she said I was going to have to get two enemas before doing a rectal exam. I had never had enemas before! For the first one I had to lay on my left side with my right leg up. I wasnít even allowed a gown. I was completely naked on the exam table. The nurse lubricated my rectum and then inserted the nozzle. Iíll never forget the flow of the water in me. It felt very strange and started to give me cramps. She started and stopped the flow of water. After it was all in she let me use the toilet.
Then I got another one with an inflatable nozzle. I couldnít believe that it was going to fit. I had to get up on my knees and down on my elbows on the exam table so that she had really good access to my bottom. Thatís what she told me. She had a hard time inserting it but after it was in she inflated it and it made me feel like I had to have a BM. It was terrible uncomfortable. Then she gave me two quarts of water and I had to hold it for ten minutes. It felt like an eternity! This time she made me walk to the bathroom with the nozzle still in. I felt so humiliated. When we got to the bathroom I had to bend over and she deflated the nozzle and pulled it out. I used the toilet again.
After the enemas I was given a pelvic exam and then I had a rectal speculum inserted into my bottom and then spread wide apart!
Iíll never forget those two embarrassing enemas I was given. The good news is that my boss was pleased with my cooperation and I regained his trust. I never want to have enemas again though!Ē - Diane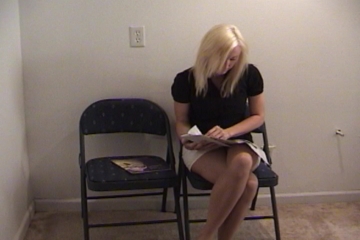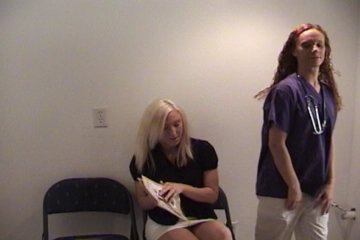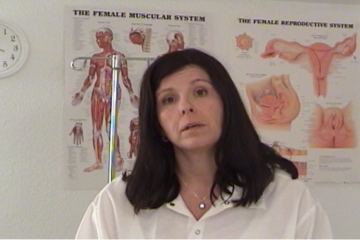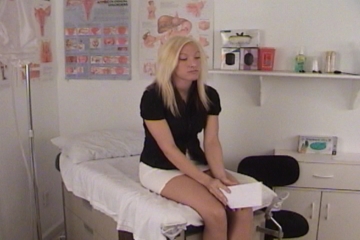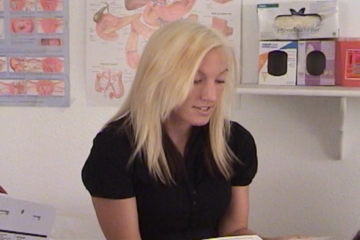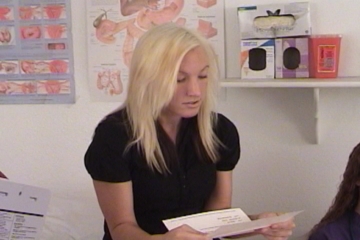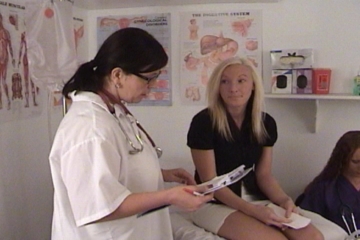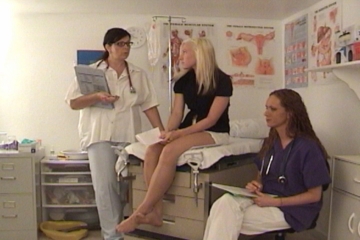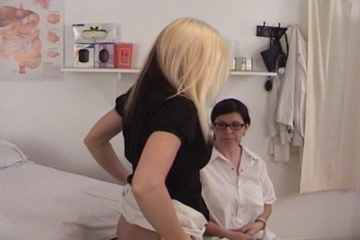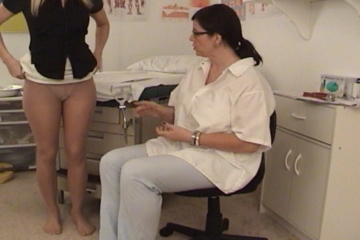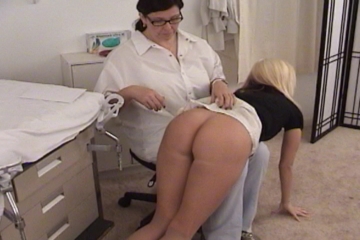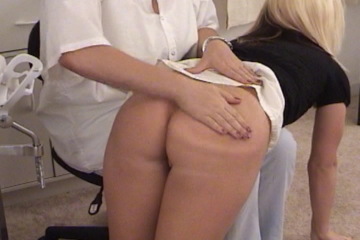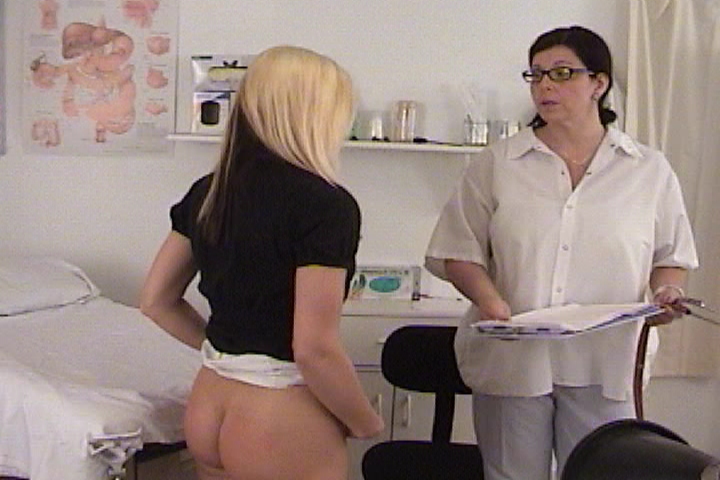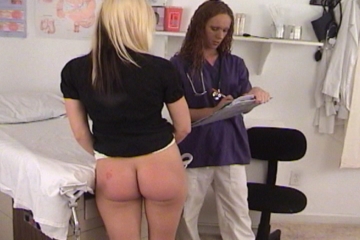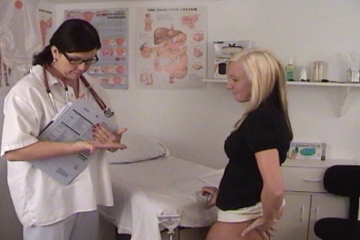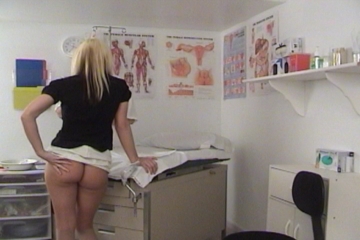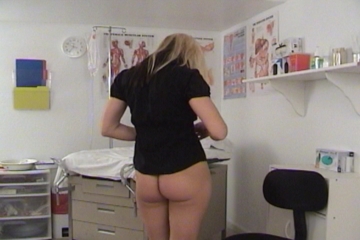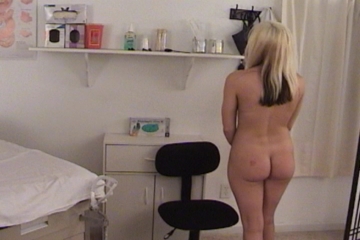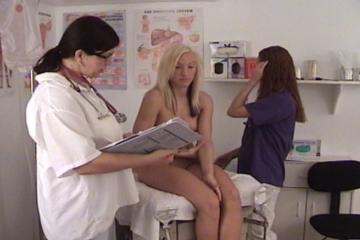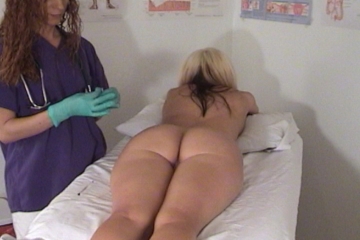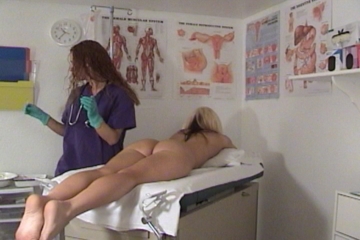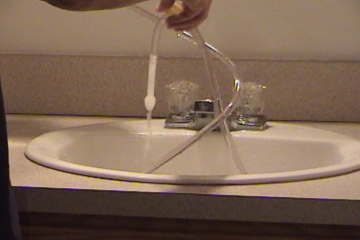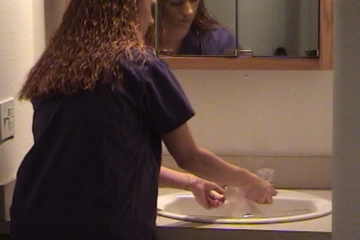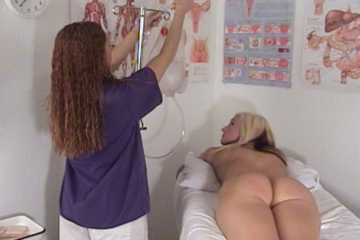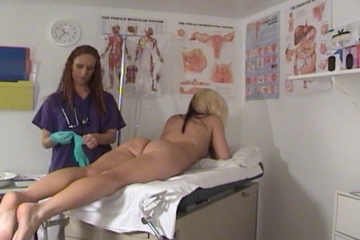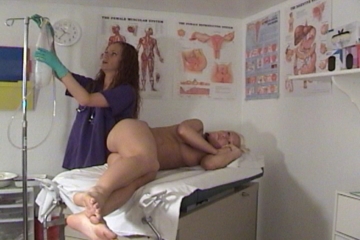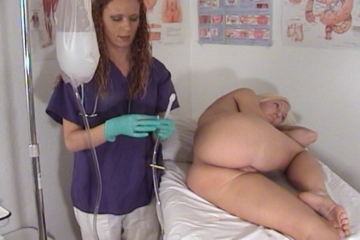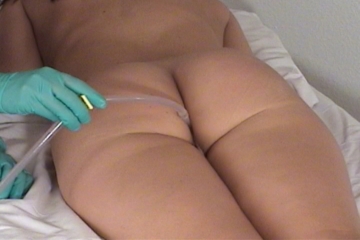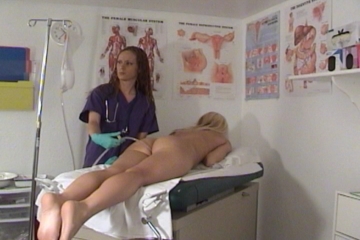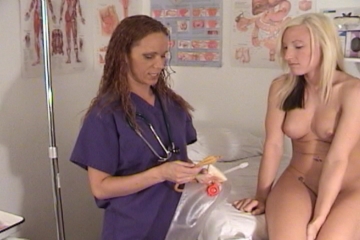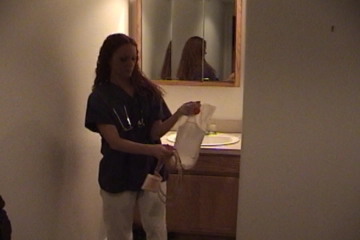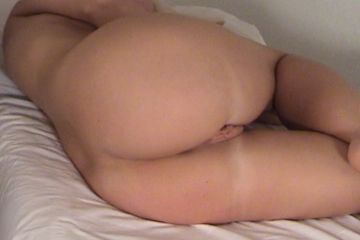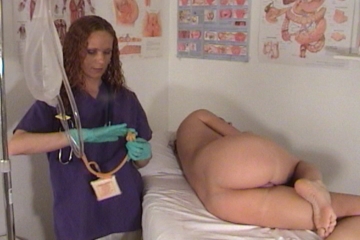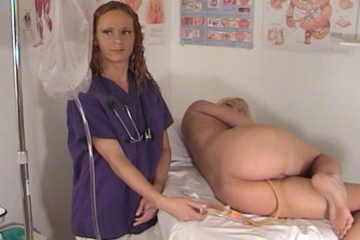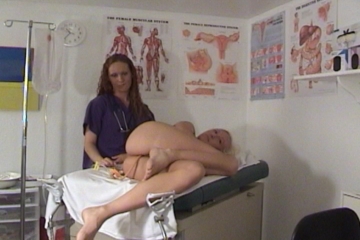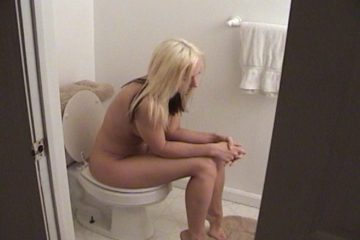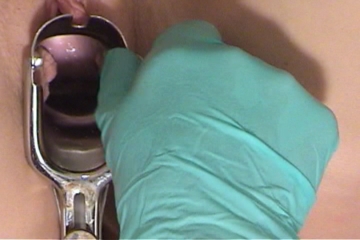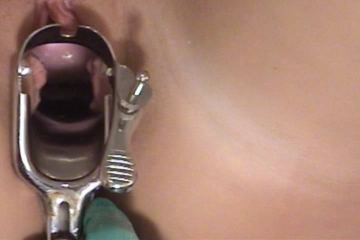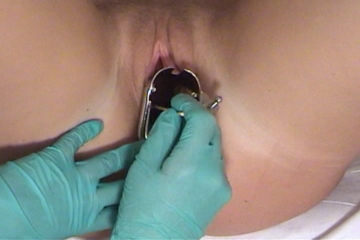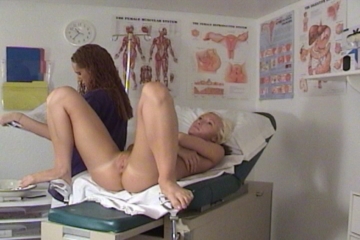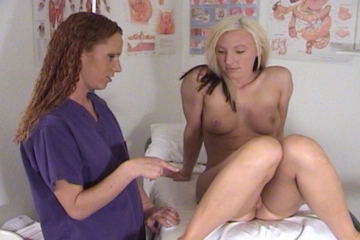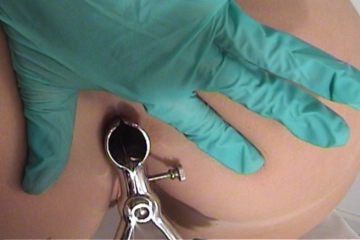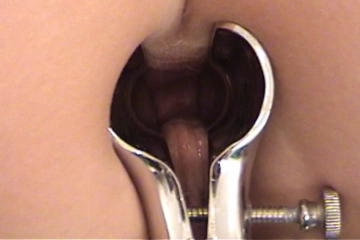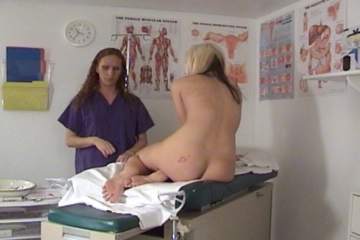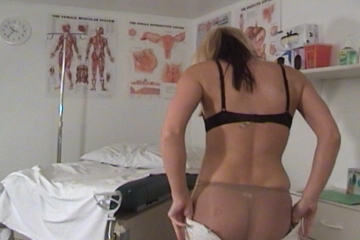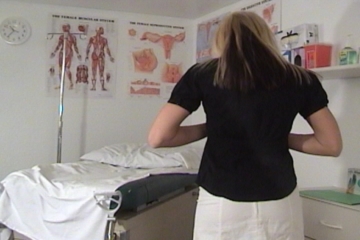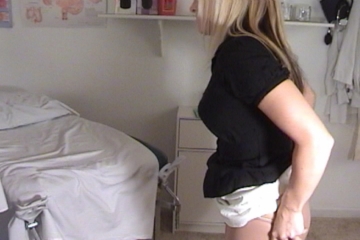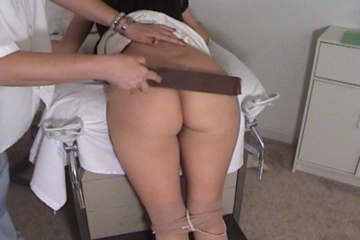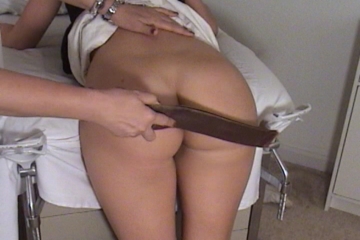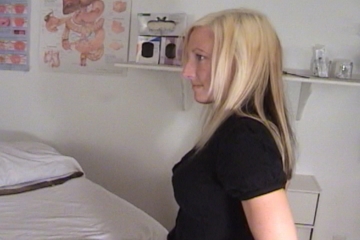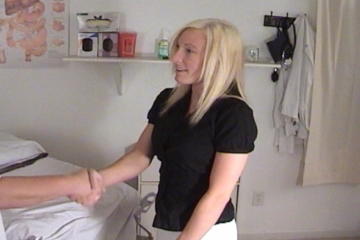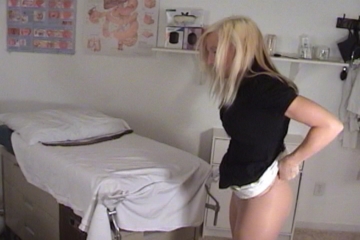 Diane Donnelly is 52 long.
More explicit pictures are available in the Member's Area