Dr. Claw's Orientation
This product was produced in 2012 and is in compliance with 18 U.S.C. Section 2257
Step back a few months to the time when Dr. Claw was first hired by the Public Health Department. It's been a long time since she has done Family Practice Medicine so she and Nurse Sabrina decide it would be a good idea to have her practice the routine before taking on real patients. Who better to recruit than her own daughter, Lila. Lila needs a physical anyway so this will kill two birds with one stone, or kill Lila. We're not sure.
After bringing her daughter in, mother and daughter go into the exam room and Lila is introduced to Nurse Sabrina. The nurse talks Dr. Claw through the history which proves to be a bit embarrassing for Lila when it comes to discussing her sexual experiences. But mother always know what daughters are doing even if the daughter is an adult and in college. However, like most patients who first come to the PHD, Lila is shocked to learn that she is going to have her temperature taken in her rectum. Reluctantly, and after much protest, the girl lowers her pants and underwear and feels the thermometer being inserted into her rectum.
A trip to the Public Health Department always involves an enema or two and Lila is informed that she will be getting two of them. After undressing and putting on the backless gown, she waits patiently while her mother and Nurse Sabrina fill the clear enema bag. After bringing it back into the exam room, Nurse Sabrina puts in some nice castile soap.
With much complaining, Lila takes her first enema and goes to the bathroom after the nozzle is removed. Round two means more water and a thin Lila is still able to take 2000 cc's.
The real purpose of her visit is to get a pap smear, but she is on her period so there may not be enough cells to get a good sample, but it still gives Dr. Claw the opportunity to practice. After her pelvic exam, Lila is told to get up on her knees and down on her elbows for a rectal speculum exam. No one enjoys having their anus stretched and a doctor peer inside, but Lila tolerates it as well as can be expected.
Just when the girl thinks everything is finished and she can leave, Nurse Sabrina informs her that she has to have the cervical cancer vaccine and a tetanus booster. Nurse Sabrina gives her the injection in her left buttock and then Dr. Claw finishes the job by giving her a tetanus shot in the right buttock. Lila is obviously pleased that her ordeal is over and is only slightly comforted by her mother's offer to take her to lunch.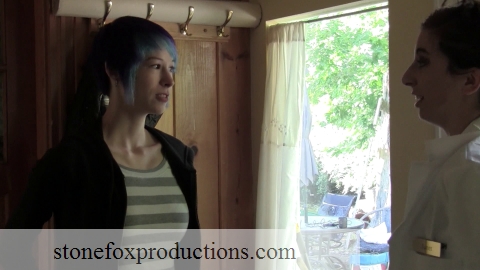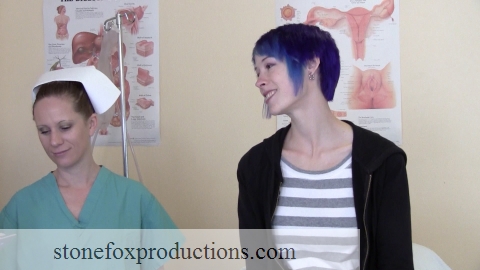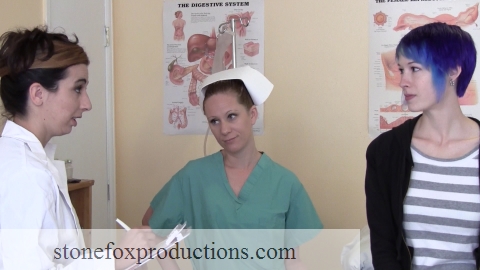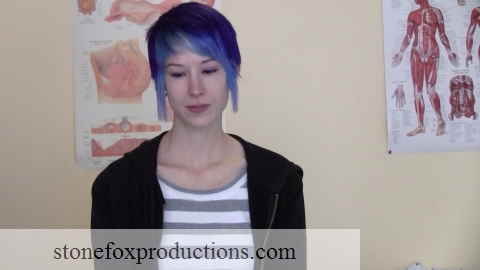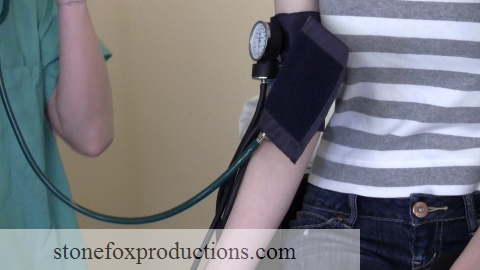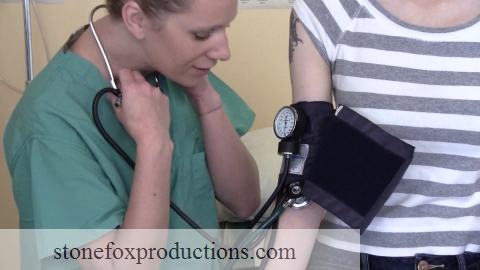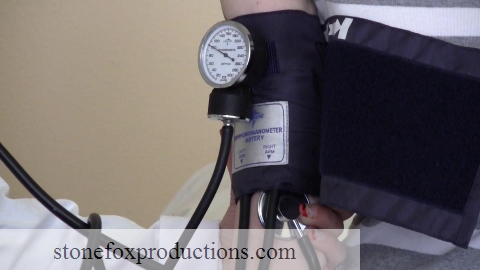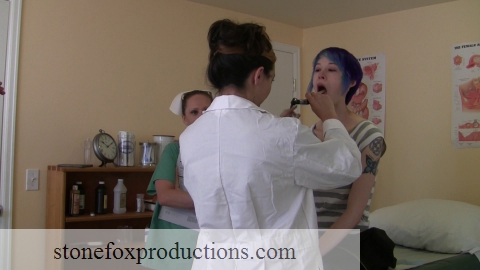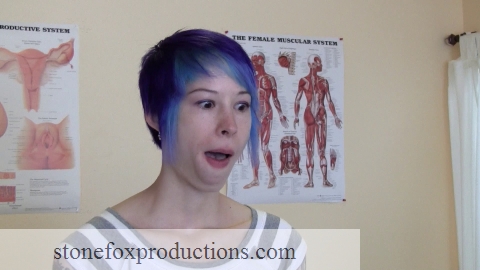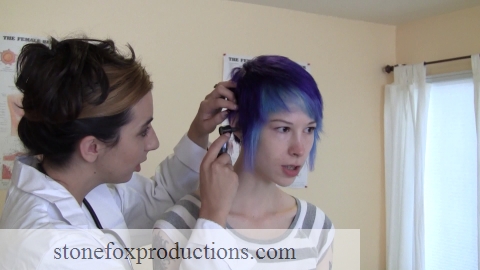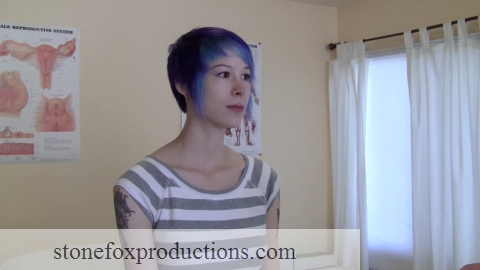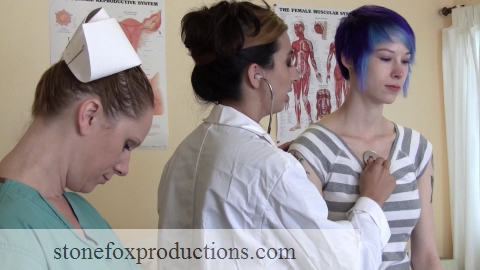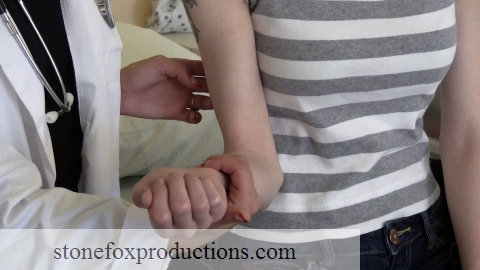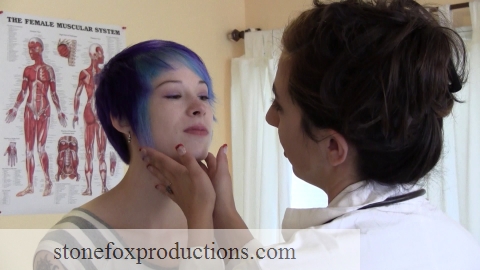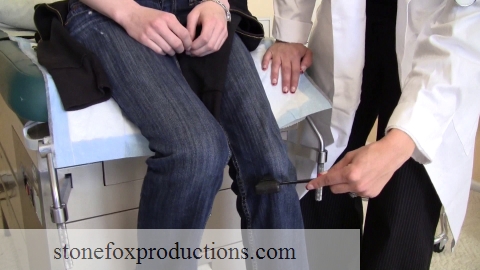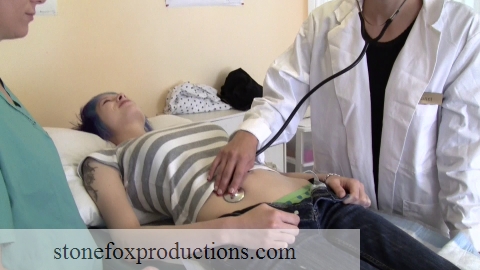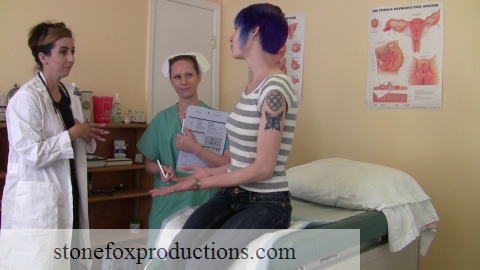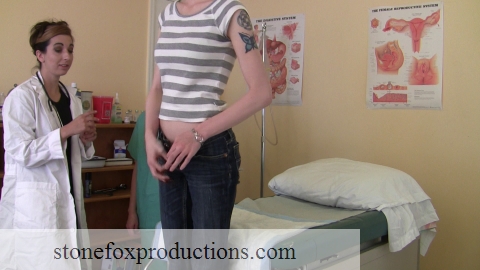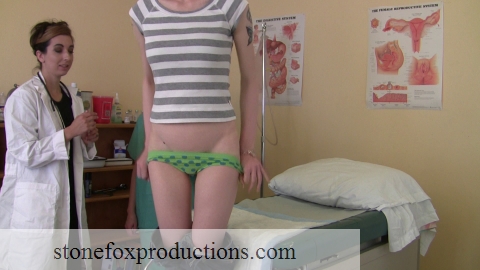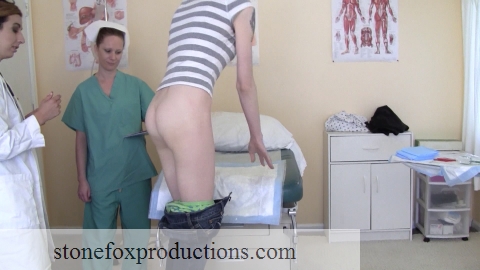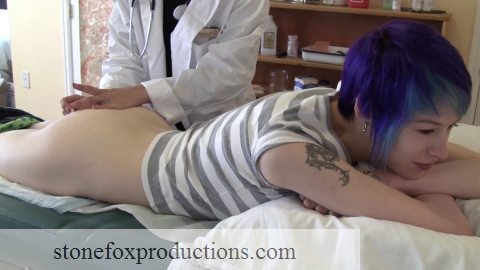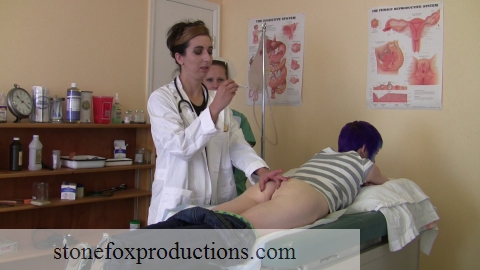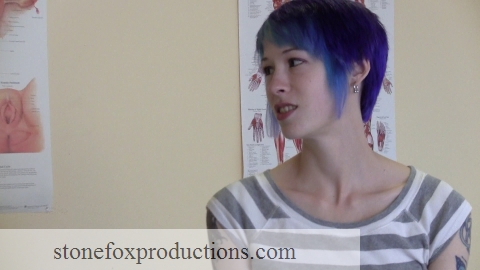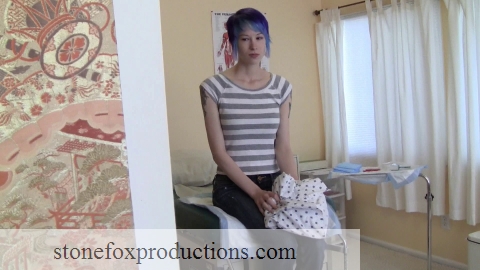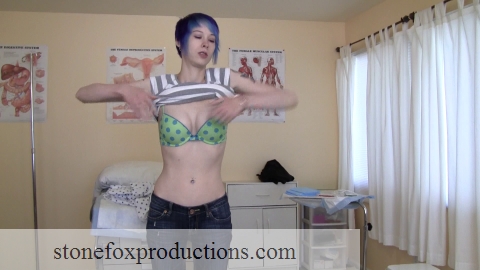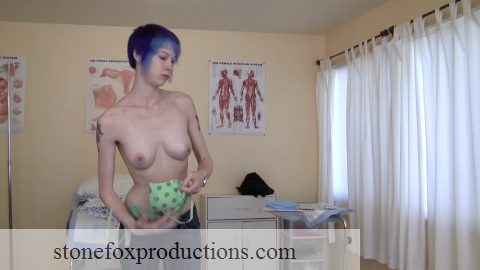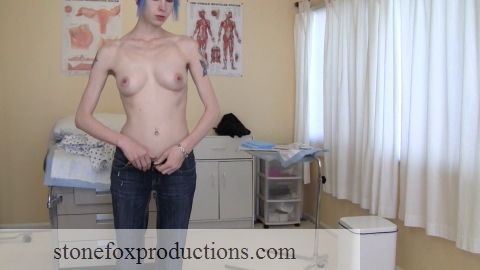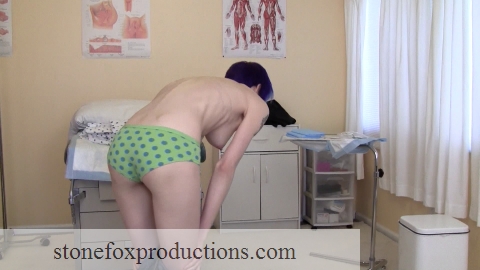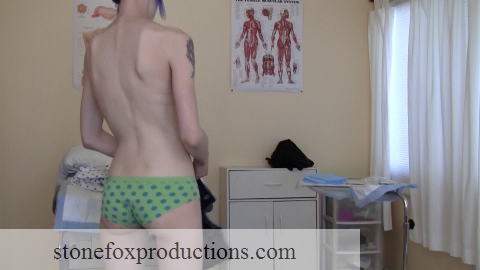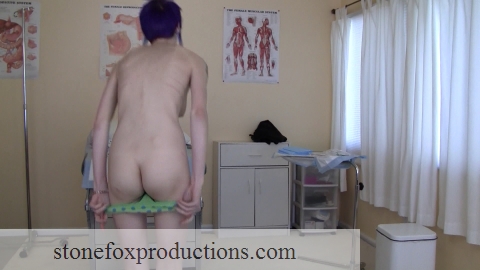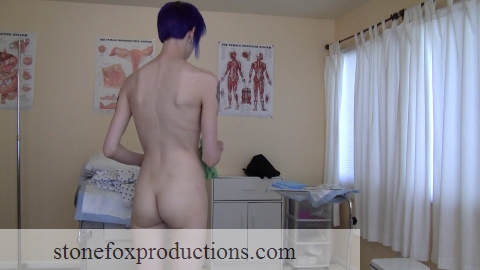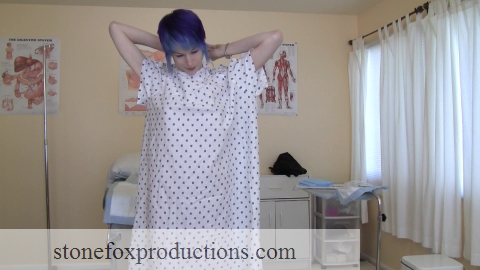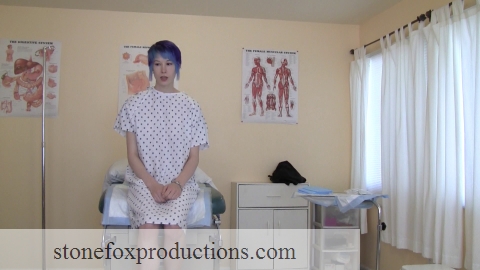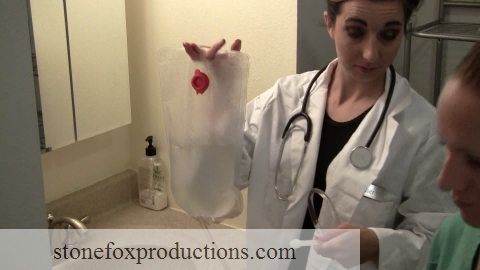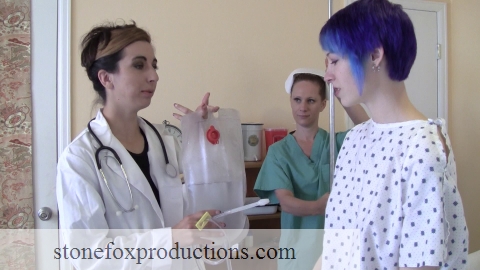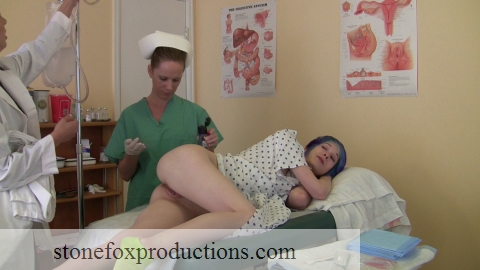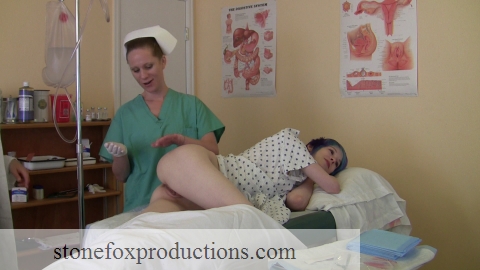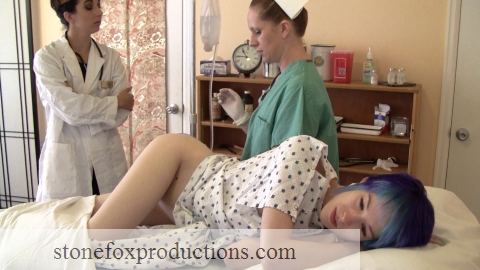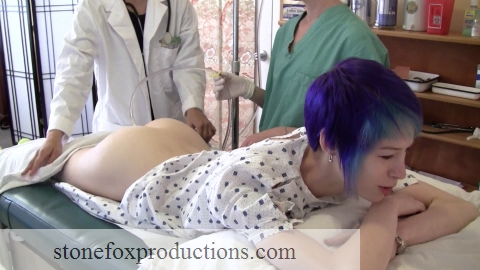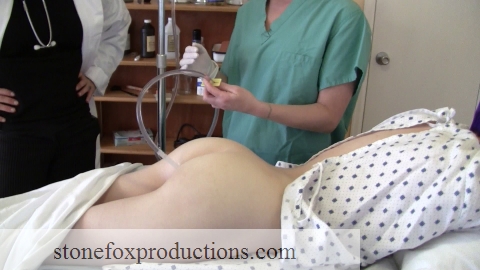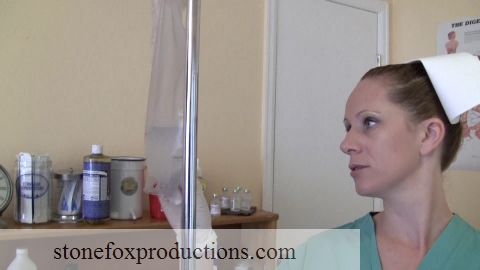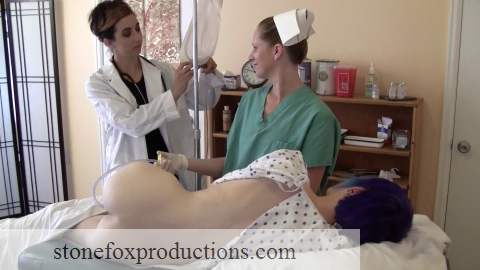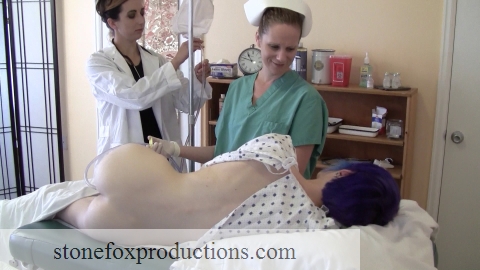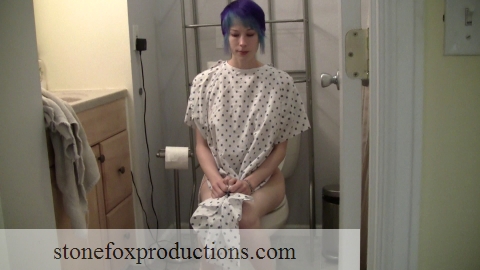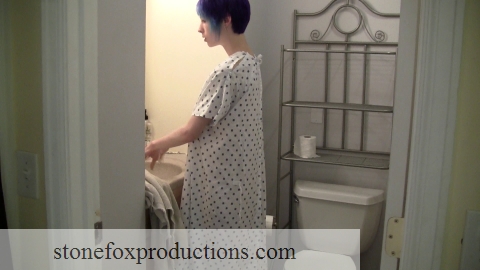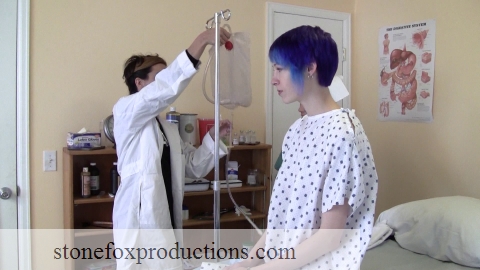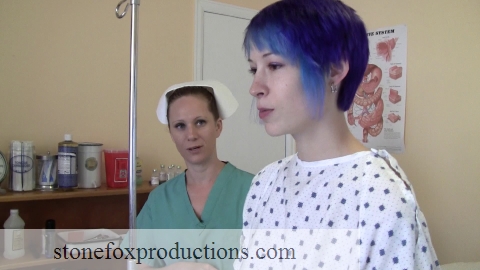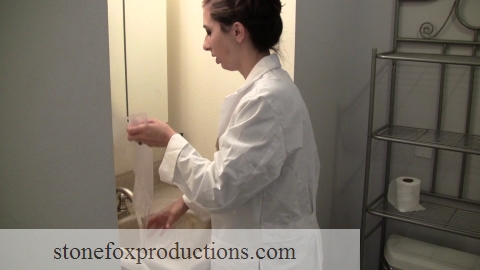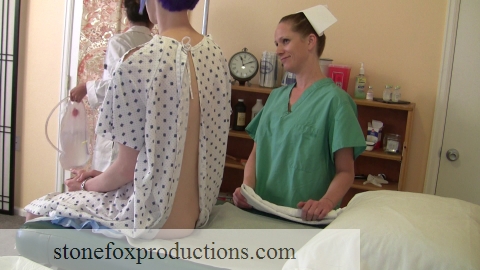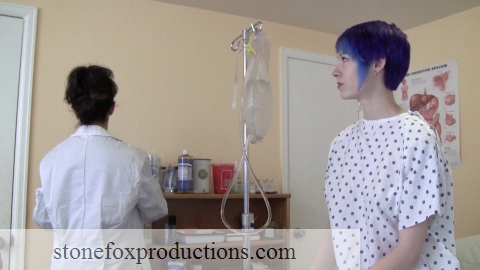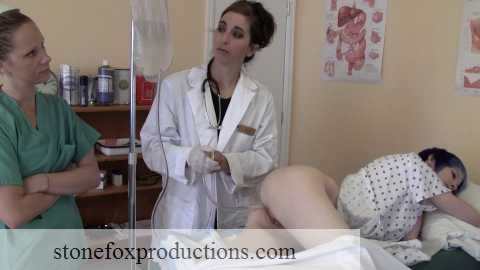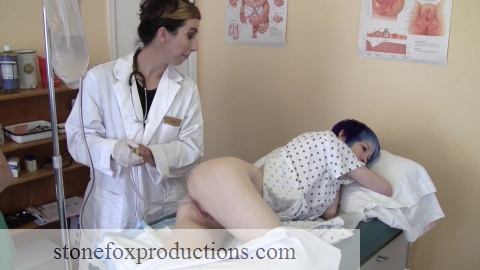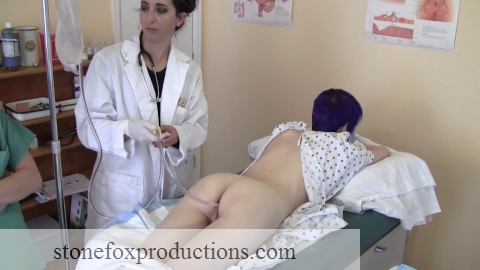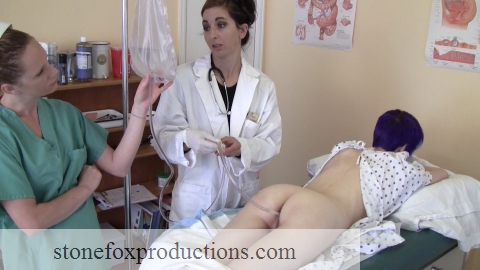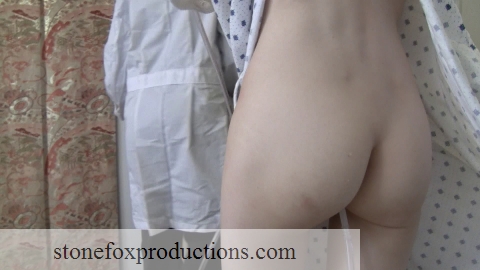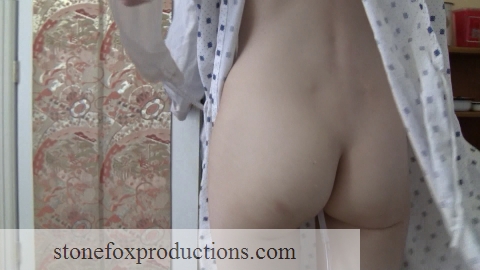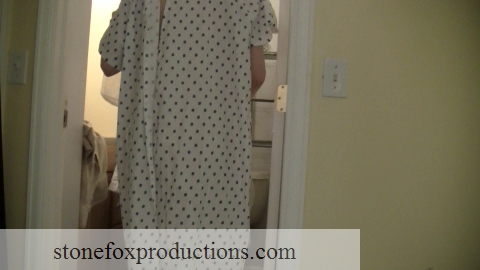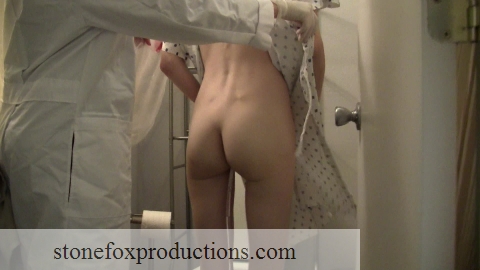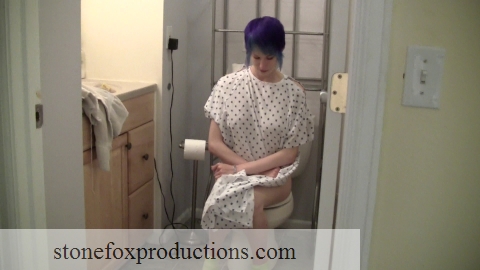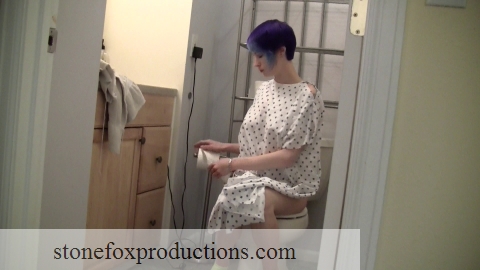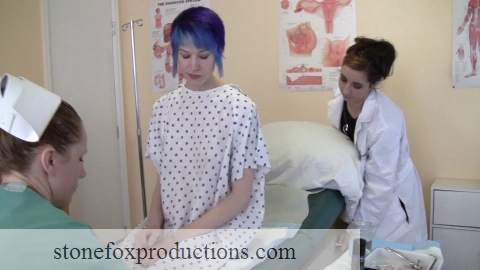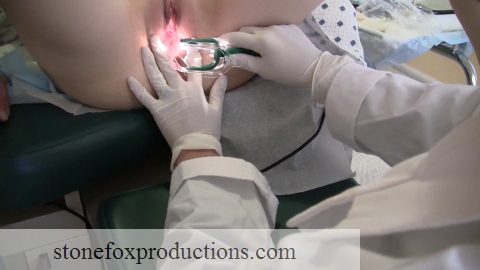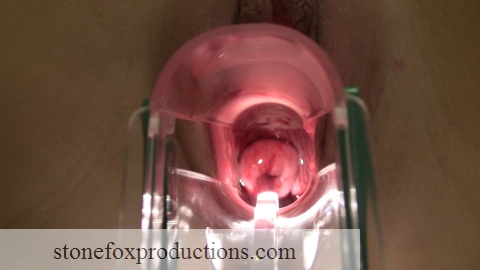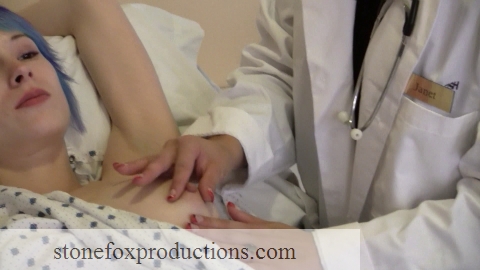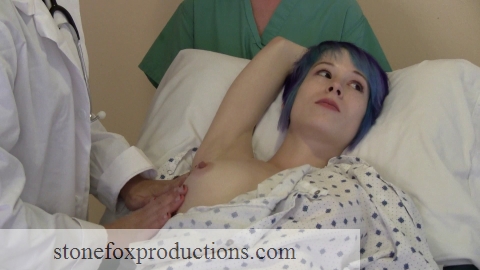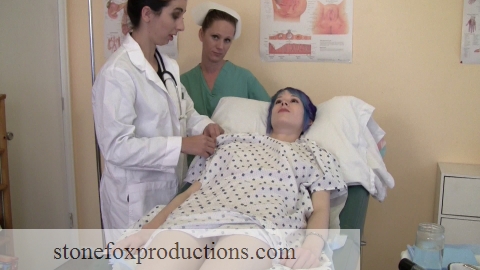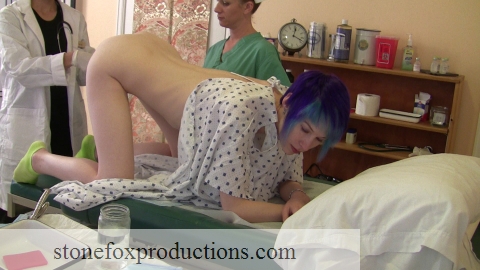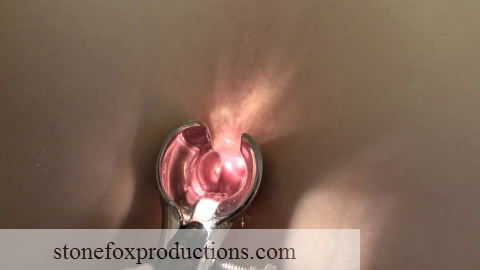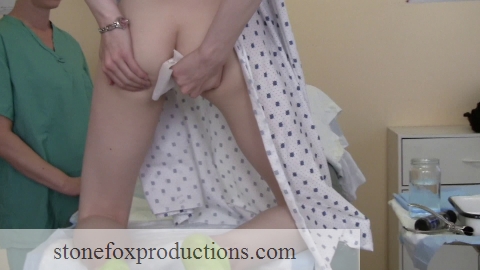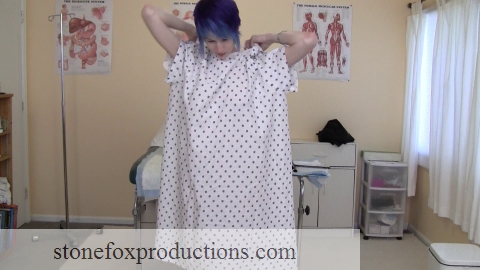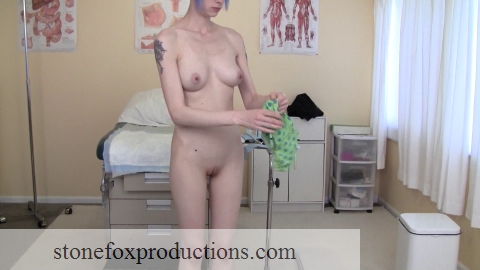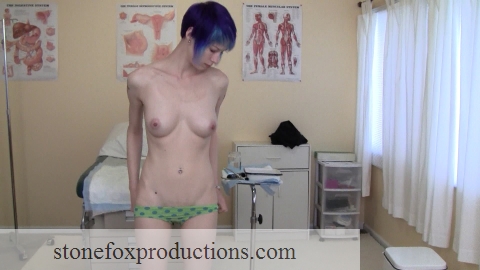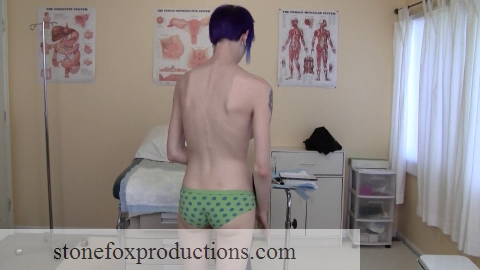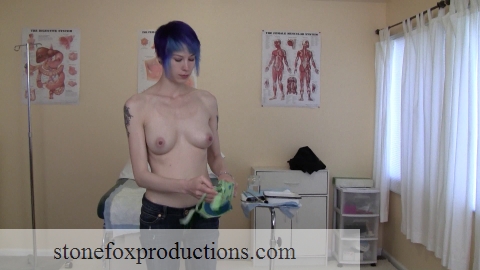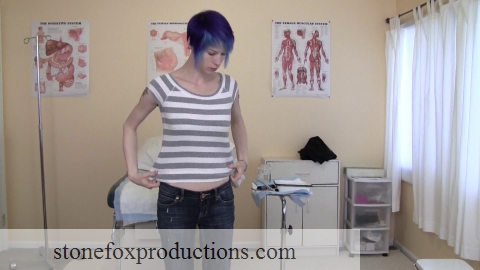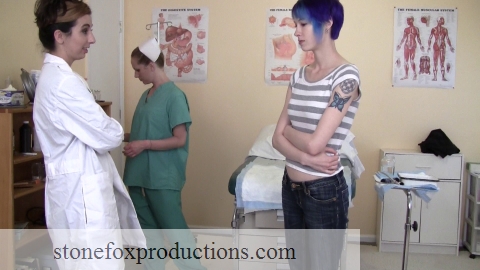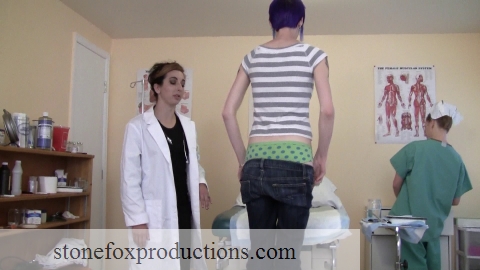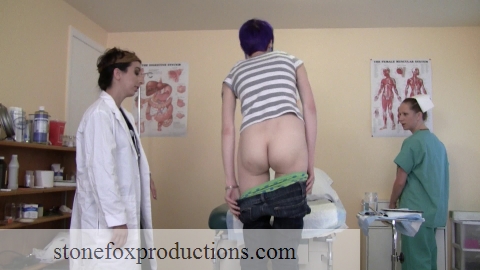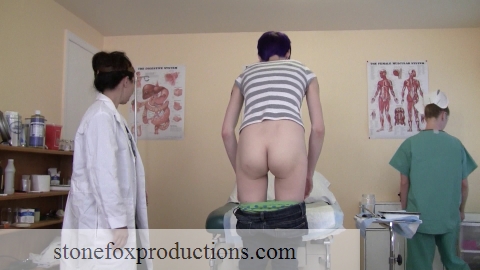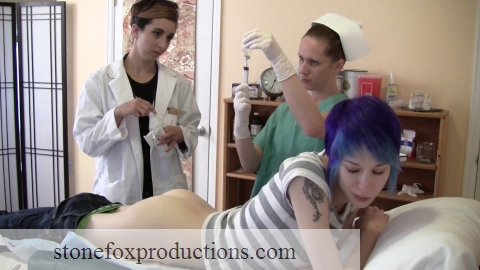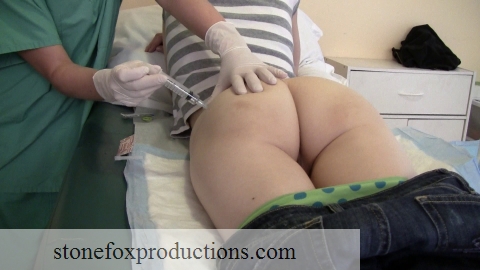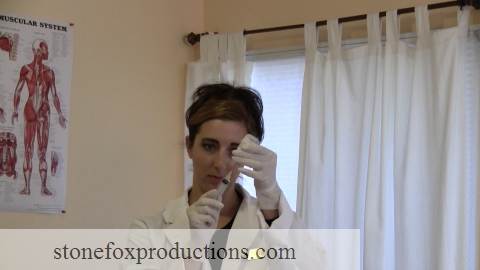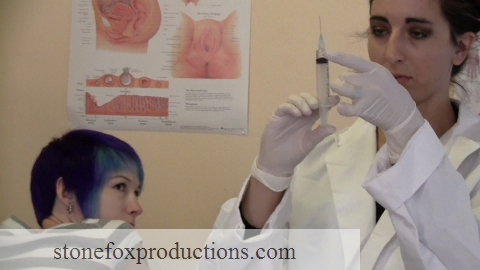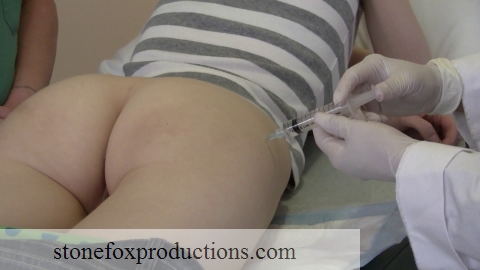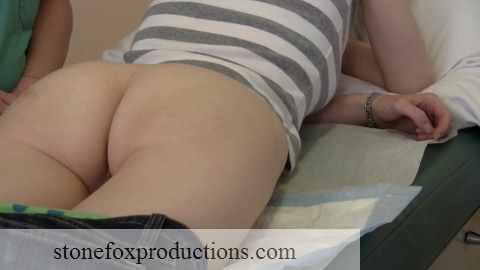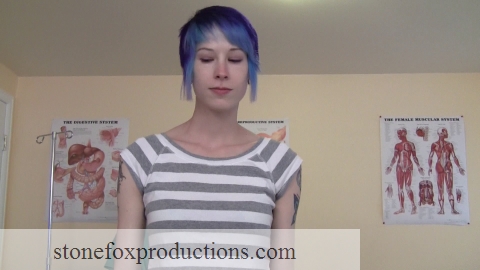 Deborah Returns to the PHD is one hour and 10 minutes long.
A more explicit version of this is available in the Member's Area without watermarks.
Produced, directed, and filmed by Dr. Albert Fish