Enemas til Clear
This product was produced in 2009 and is in compliance with 18 U.S.C. Section 2257
"May I speak to the nurse taking care of Renee Swearingen?"
"One moment, please."
"This is Marge."
"Marge, this is Dr. Fish. You're taking care of patient Swearingen?"
"Yes, Doctor."
"She was admitted for abdominal pain yesterday and I'm ordering some tests for her in the morning. I need her to be NPO after midnight tonight."
"Very good, doctor."
"I also need her to receive enemas til clear first thing in the morning."
"She's not going to be happy about that, doctor."
"I know. No one likes getting enemas!"
"I'll take care of it, doctor."
Early the next morning, the transporter picks Renee up in her room and takes her to the Enema Treatment Room. After waiting in the waiting room, the nurse takes her back to the room. The less than pleasant nurse, dressed in traditional garb explains that she will be giving her patient a series of enemas until the returns are clear. She hasn't had a BM that morning so the nurse gives her a fleet enema and leaves her alone while she fills the first enema bag.
Finally she returns with the bag and by this time the fleet has done its work and Renee is desperate to use the bathroom. When she returns to the exam room she finds a large bag hanging from an IV pole. The nurse puts soap in the bag and the mixture soon becomes a milky grey color. She explains to Renee that she's going to use an inflatable nozzle to help her hold the enema. She's told to undress completely and put on the backless gown and then lie on the table on her left side. With some effort, the nurse inserts the fat nozzle into Renee's rectum. The soapy water causes cramps and its a long time holding it even after all the water is in her colon. Finally the nozzle is removed and Renee is allowed to run to the bathroom.
The nurse has a perfect solution to the cramps and summons another nurse to give Renee a shot that will relieve the cramping. Renee is distressed to find out that the long needle will have to go into her bottom.
Renee receives two more large volume enemas with the inflatable nozzle before the nurse is happy with the clear returns.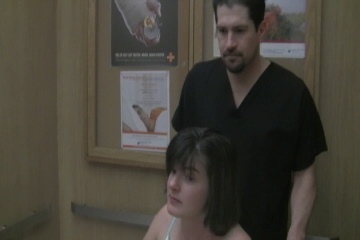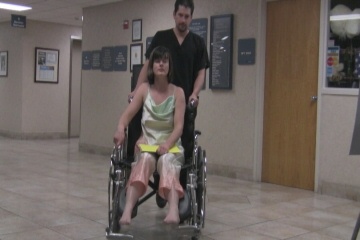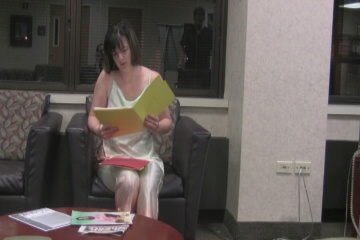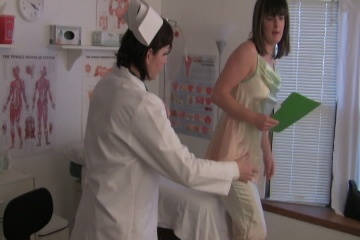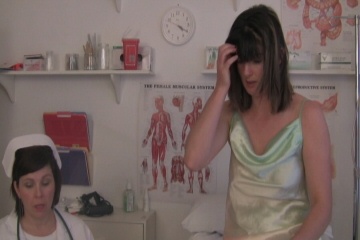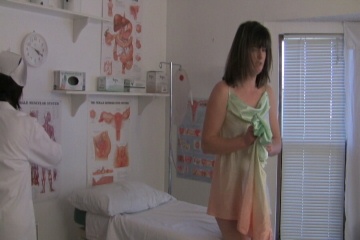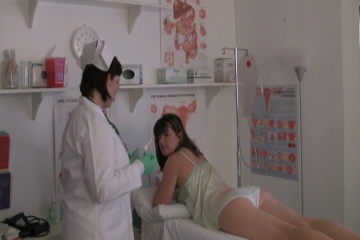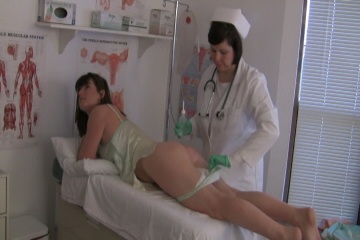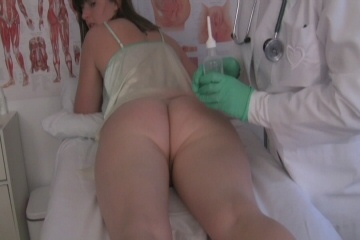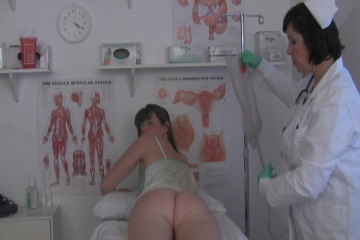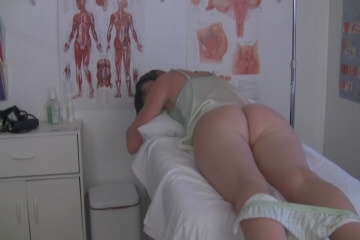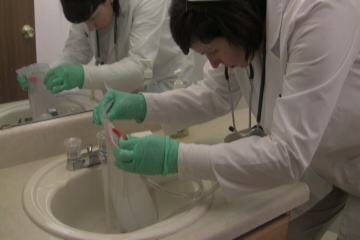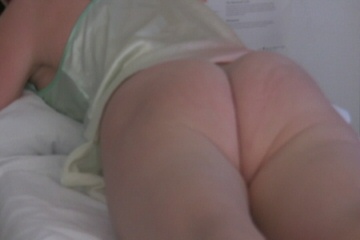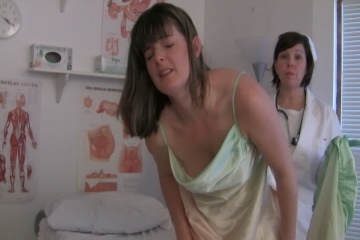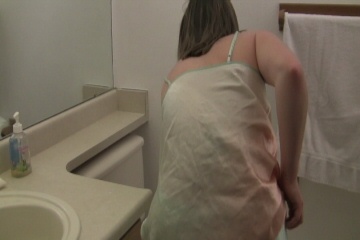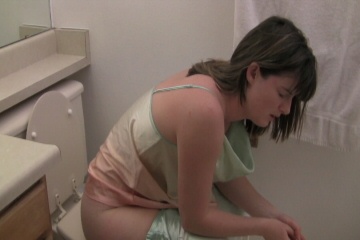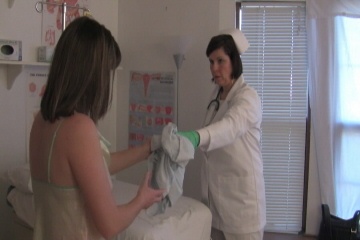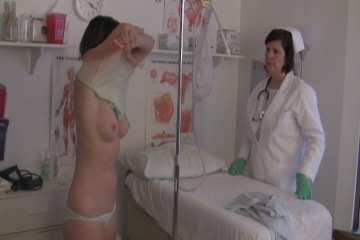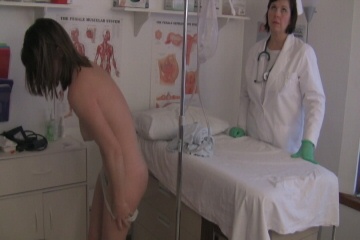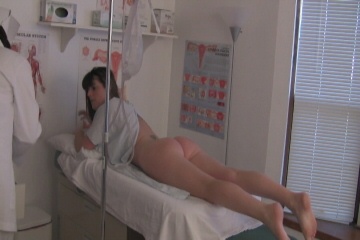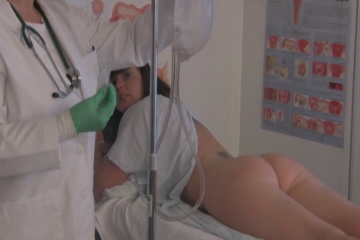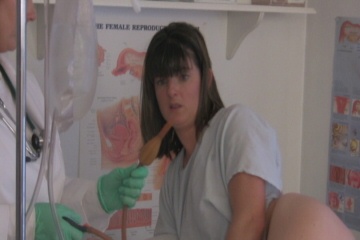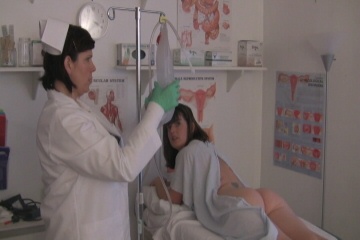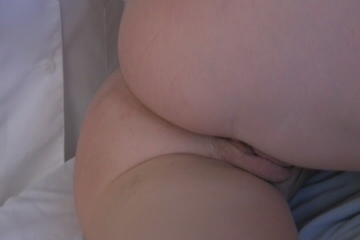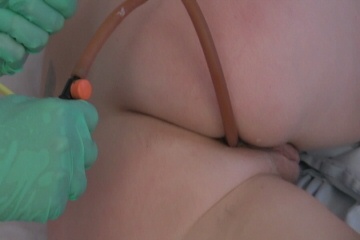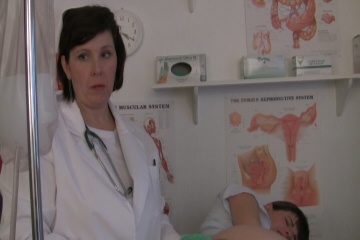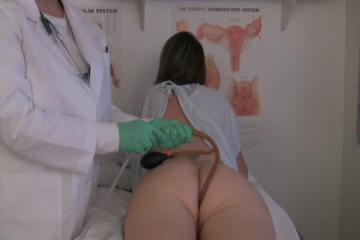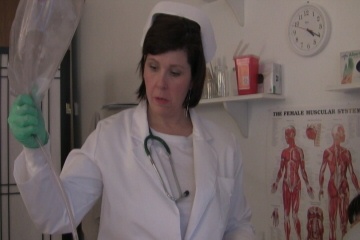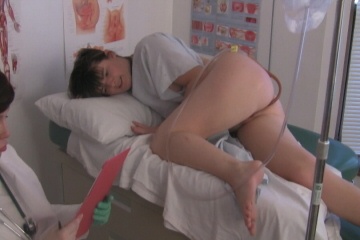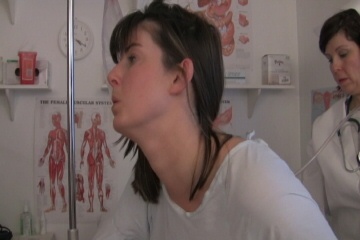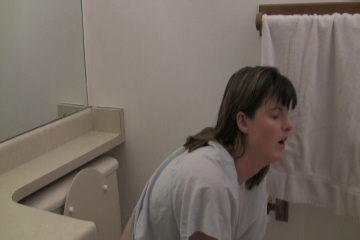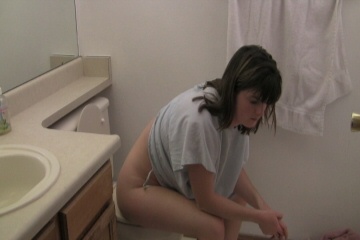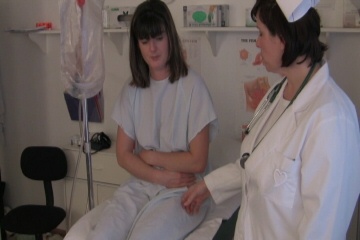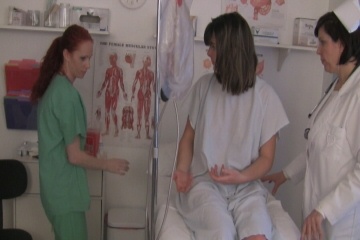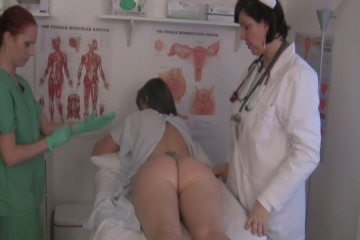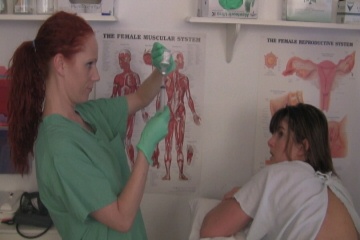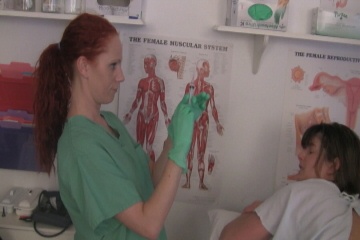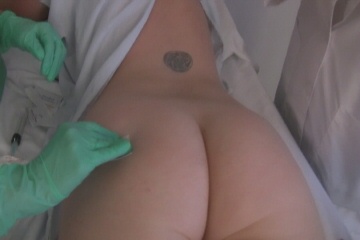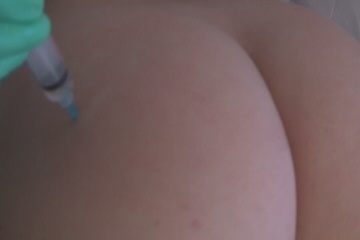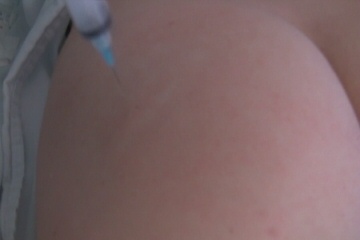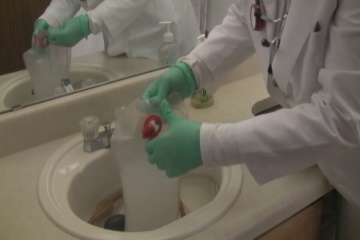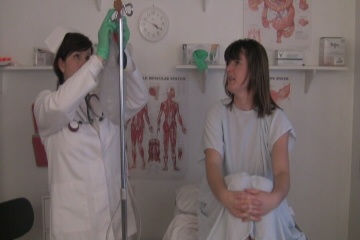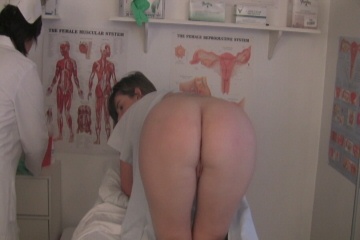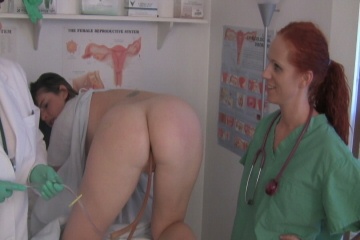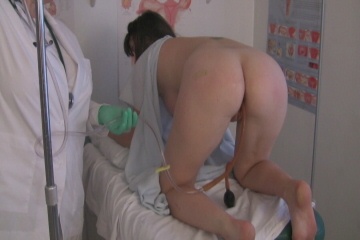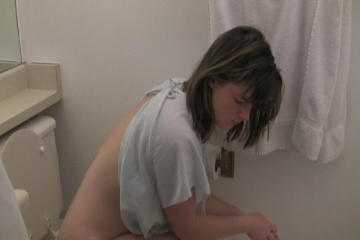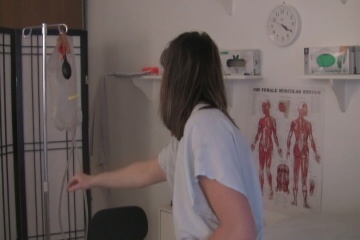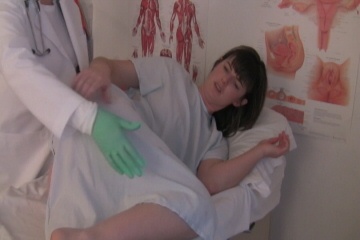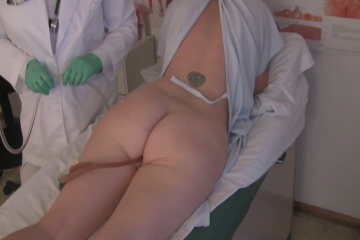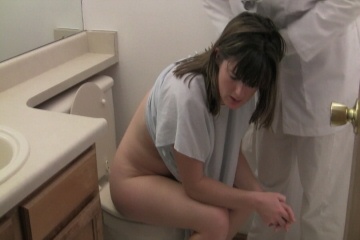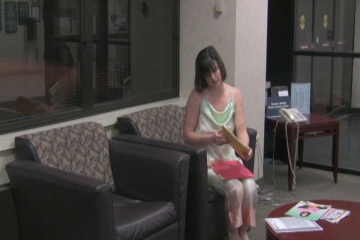 Enemas til Clear is 56 minutes long and is available in DVD, Blu-ray, and Download.
A description of this product with more explicit pictures is available in the Members Area