Foreign Country..., Foreign Customs
1995-2005
This product was produced in 1995 and 2005 and is in compliance with 18 U.S.C. Section 2257
Its hard to believe that its been ten years since Foreign Country..., Foreign Customs appeared on alt.enemas! This was the very first product we had and was made for no other reason than the available stuff on the market was so poor. It was never meant to lead to anything but I was certainly surprised at the great reception it got! Shooting that video with an old Panasonic VHS camcorder! Well, we've resurrected that old tape and put it on DVD and taken that old script and made a new version of it.
It was a long time ago when Lisa Warren had to make that business trip and was stopped by the police because she matched the description of a woman on the train who was suspected of smuggling drugs. Unfortunately, when her luggage was searched, the inspector found a magazine that was considered pornographic.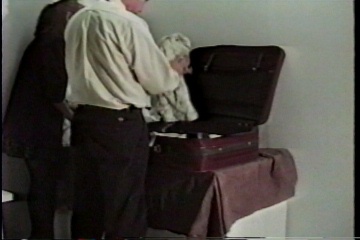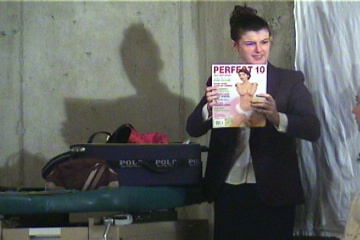 With a violation of the law, an arrest was made and Lisa was forced to undergo a strip search. Not just a regular strip search which would have been bad enough, but one requiring a vaginal examination and an enema. In 1995 Lisa got her rectal temp taken. In 2005 she was given a shot in her bottom!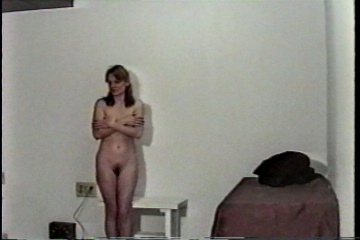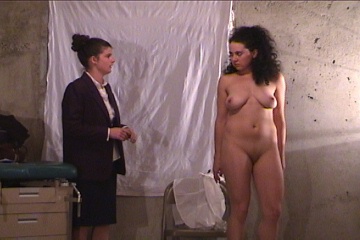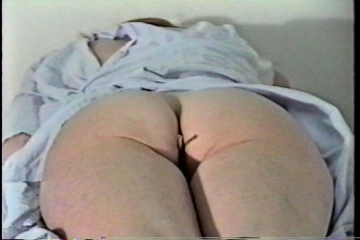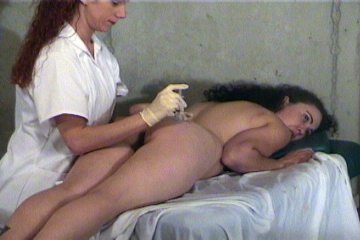 While no drugs were found, Lisa found herself appearing before the magistrate who sentenced her to six strokes of the leather strap to be administered to her bare bottom.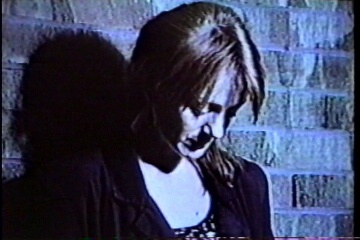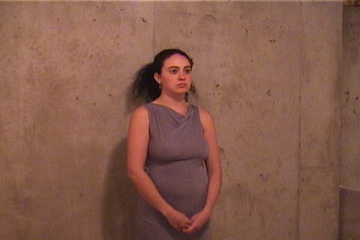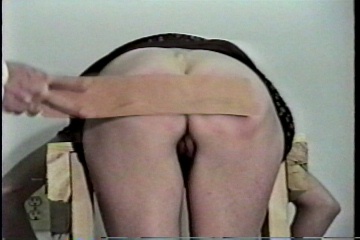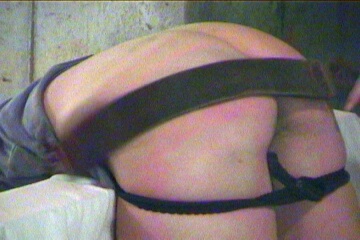 Foreign Country..., Foreign Customs commemorates Stonefox Productions 10 year anniversary. We have made a two DVD set featuring FCFC 1995 and FCFC 2005.
FCFC 1995 is about 40 minutes long. FCFC 2005 is about 52 minutes long. You get both for only $59.95!
A description of this product with more explicit pictures is available in the Members Area