Felicia Williams Insurance Physical
This product was produced in 2007 and is in compliance with 18 U.S.C. Section 2257
When Felicia Williams has to have a physical exam for her insurance company, they send over a physician's assistant to her apartment to take care of it. After sitting down at the table with coffee to have her medical history taken, the two adjourn to Felicia's bedroom for the rest of the exam.
Felicia has to take her pants and underwear off to have her rectal temperature taken which is very embarrassing for her. Then everything comes off for her breasts and abdomen to be palpated.
A physical exam isn't complete without a pelvic exam and Felicia finds herself with her legs well apart to have her genitals examined and a speculum inserted into her vagina.
A couple enemas are in order to clean her out for the rectal exam. She takes them with a lot of trepidation revealing that her mom used to give those to her for punishment.
After being thoroughly cleaned out she is up on her knees and down on her elbows for the rectal speculum.
Felicia thinks its over but the PA says she has to have a flu shot. Bending over the edge of her bed the long needle is jabbed into her bare bottom.
Felicia's Insurance Physical is one hour long.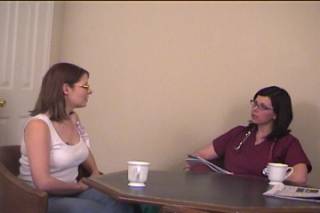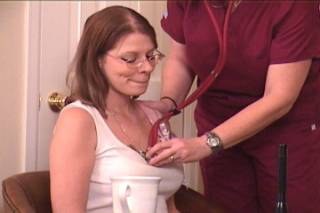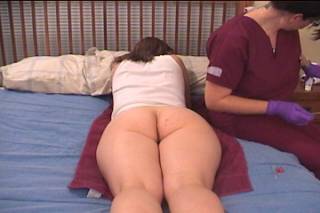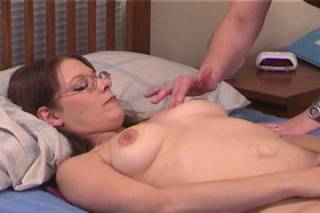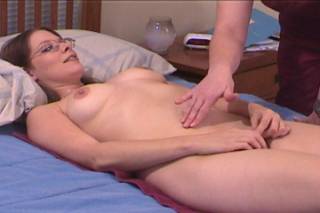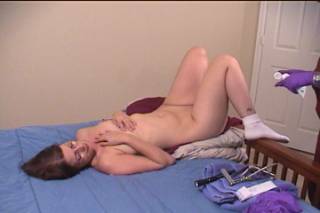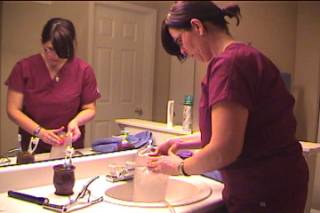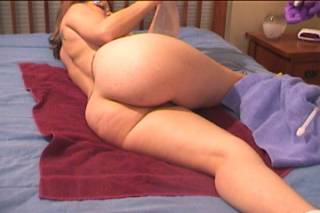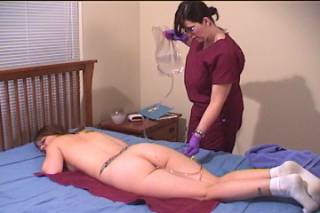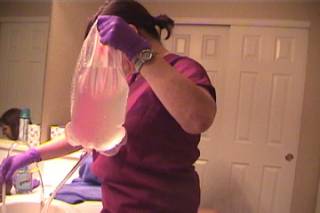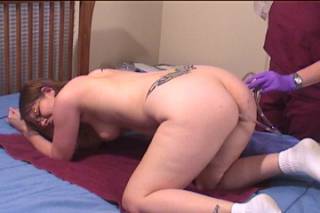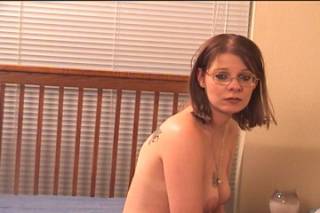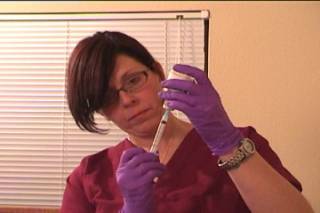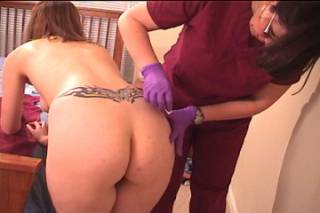 Return to the Stonefox Catalog Page
A description of this product with more explicit pictures is available in the Members Area