Felicia Visits Dr. Shelbourne
This product was produced in 2010 and is in compliance with 18 U.S.C. Section 2257
What could be worse than having your fiancÚ send you to Dr. Ruth Shelbourne after he's found out that you've slept with another man? Felicia knows what its like. And she knows that what she did was terribly wrong. Brandon sent her to Dr. Shelbourne, a member of the Fraternal Order of Domestic Disciplinarians, with a detailed letter outlining what she had done wrong and requesting that his friend, Dr. Shelbourne examine her and discipline her.
After being brought into the exam room, Dr. Shelbourne has Felicia sit on the exam table and read aloud the letter that Brandon sent with her. Its very embarrassing for Felicia to read and worse when Dr. Shelbourne asks her how she was punished growing up. A bare bottom hand spanking when young and then the belt when she was older. Imagine what it would be like to be told that you were going to get both and you're 23 years old!
Felicia has to lower her panties and bend over Dr. Shelbourne's ample knees and receive a hand spanking on her bare bottom. Afterwards she is told to sit on the exam table, with her panties still down, while the doctor takes her vital signs. When its time to have her temperature taken, she has to lie on her stomach with her dress up and have the glass thermometer inserted into her rectum.
Since she is going to do a complete physical to make sure nothing has occurred from the affair, Dr. Shelbourne informs Felicia that she is getting two enemas and instructs her to undress completely while she fills the first bag. She isn't even given a gown to put on when she is told to get on the exam table and lie on her left side. A large enema is given to Felicia as she turns in different positions and its very hard for her to hold it.
After going to the bathroom she returns to the exam room, naked, and gets another enema to make sure she is properly cleaned out.
Unfortunately when she returns she is told to bend over the edge of the exam table and take a good spanking with the leather strap. It will be a good remind her what happens to girls that cheat on their fiancÚ's. Now its time to get in the stirrups with her legs apart for the pelvic exam. Dr. Shelbourne inspects the outside of her vagina and then gives her an internal exam with her fingers. A metal speculum is inserted into her vagina for a pap smear and a good look at her cervix.
One of the most embarrassing things that can happen is to have your bottom sticking well up and have a rectal speculum inserted into it. Felicia finds herself in that position and feels the petals of the speculum spread her apart so that the doctor can look into her rectum.
So far she is healthy but just in case she acquired any disease from her man she had the affair with, Dr. Shelbourne has Felicia lie on the exam table and gives her a painful shot in her bottom.
Only then is she allowed to dress knowing that her fiancÚ will receive a positive report from Dr. Shelbourne!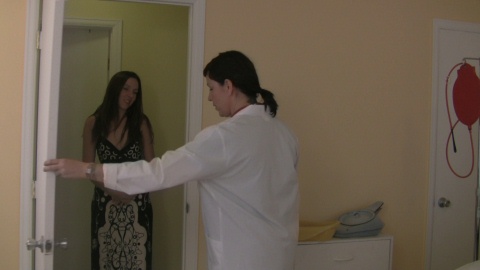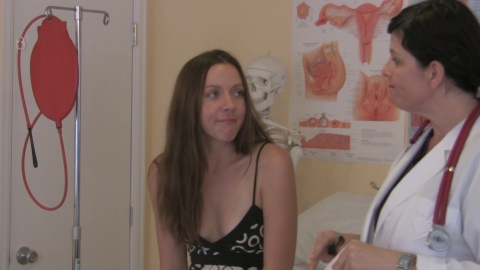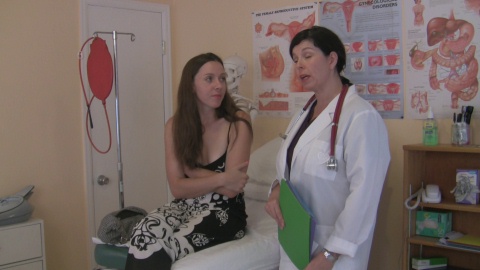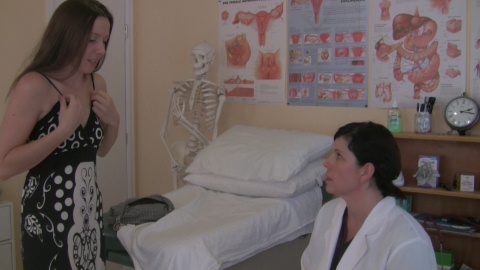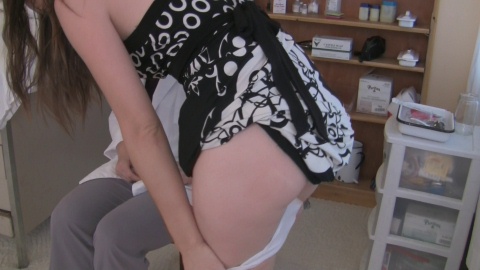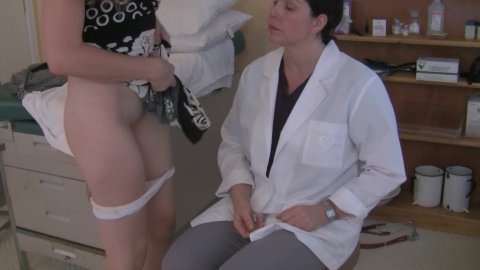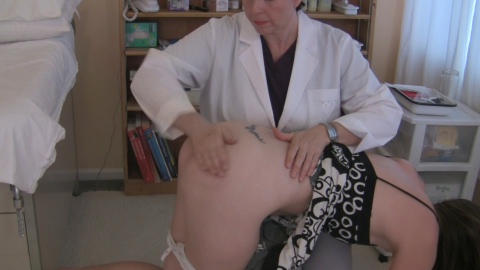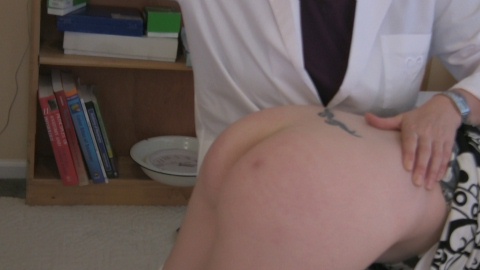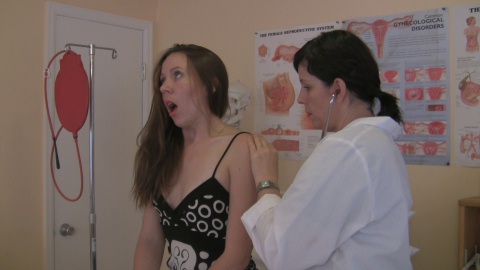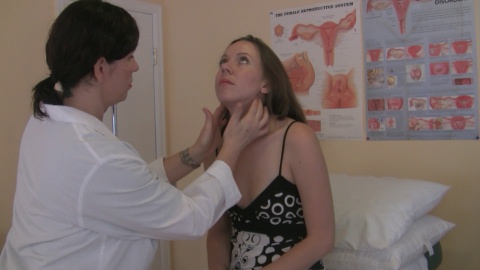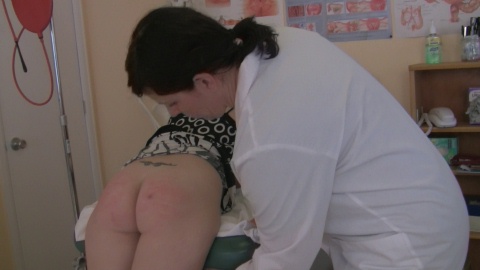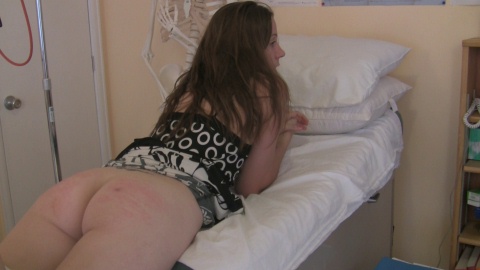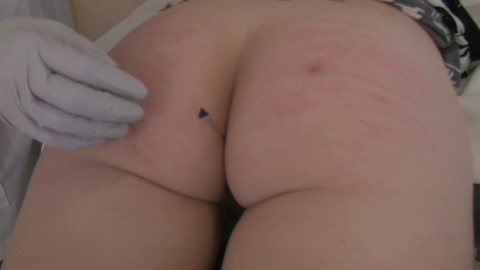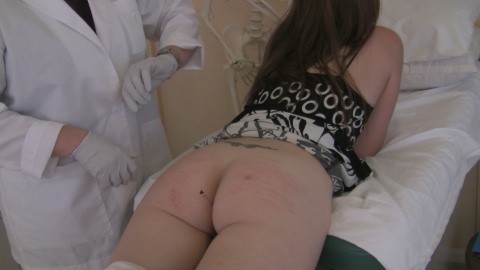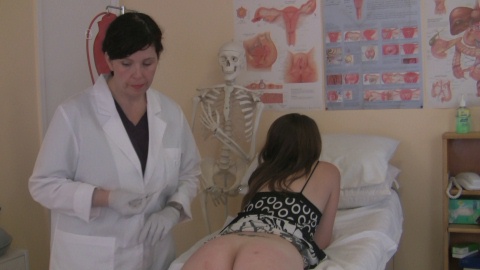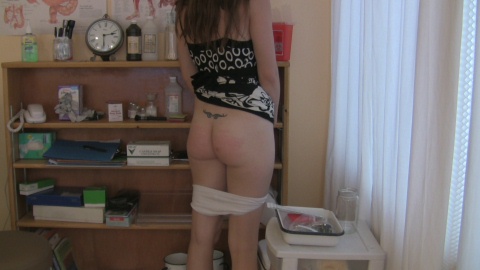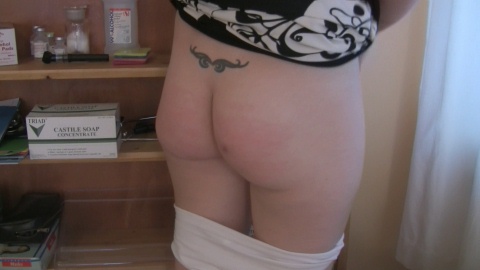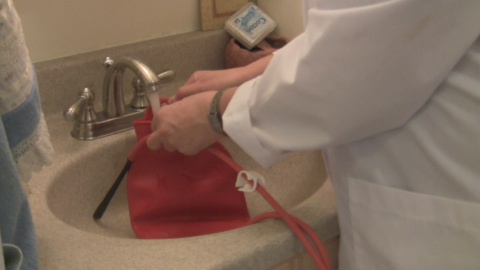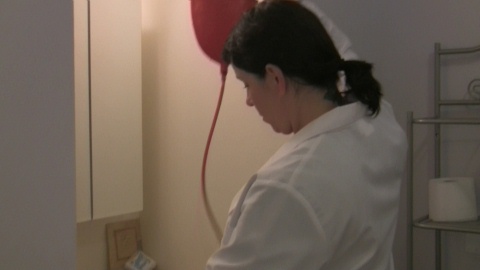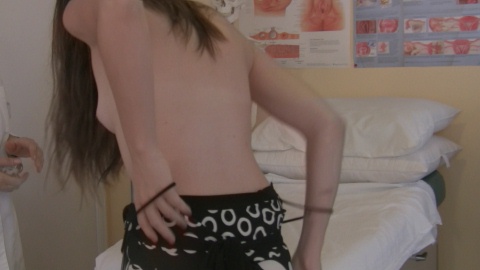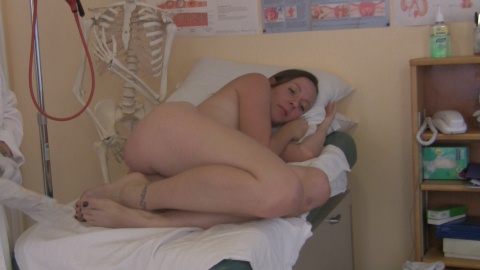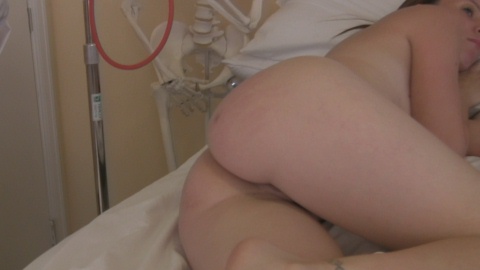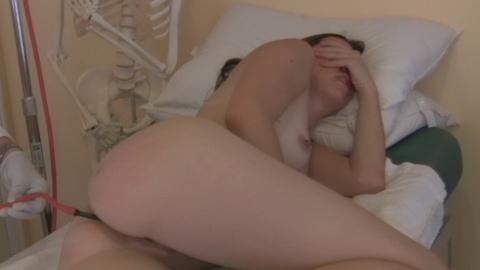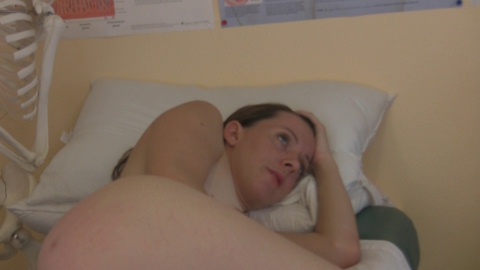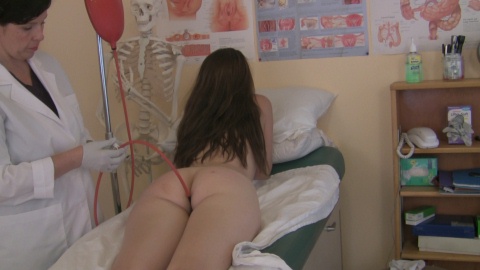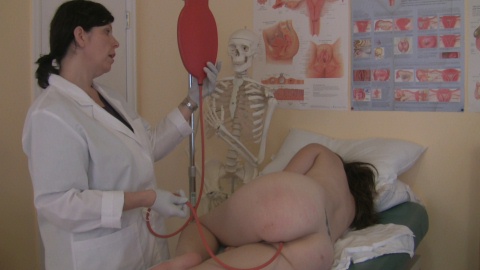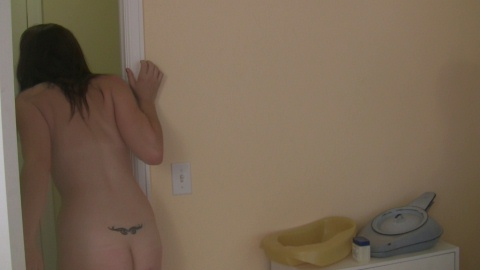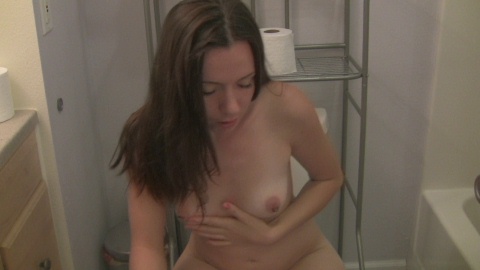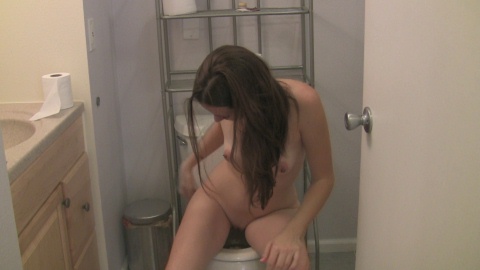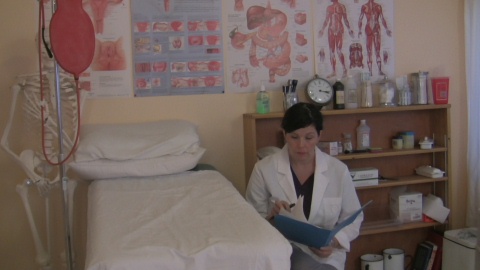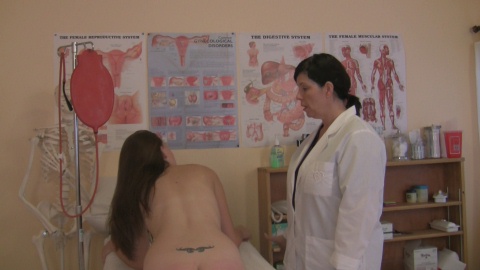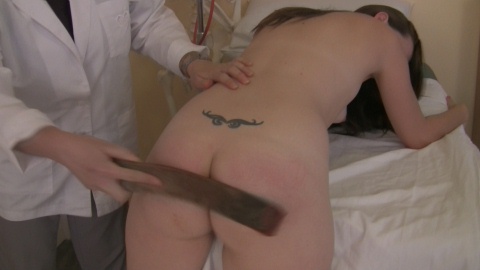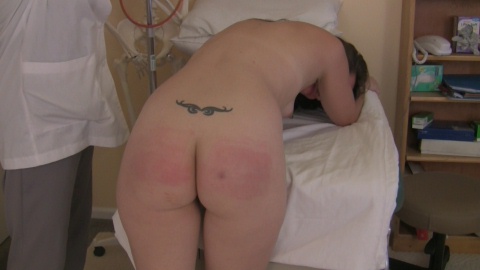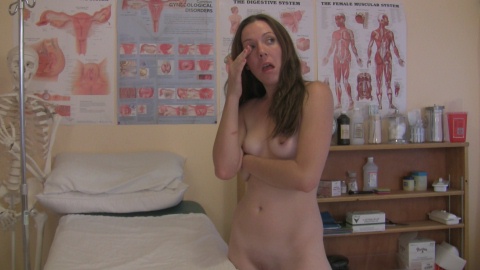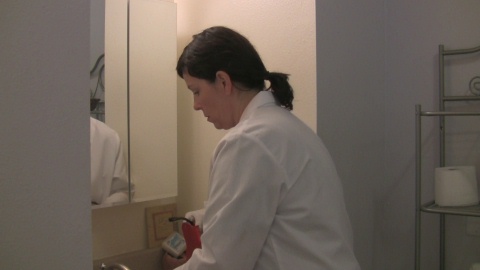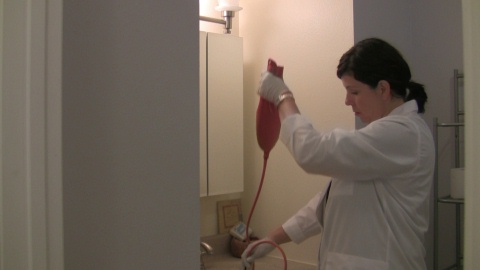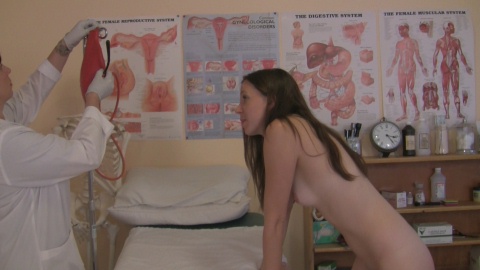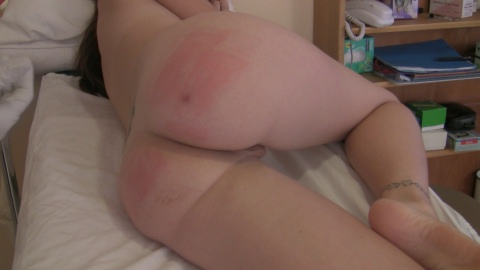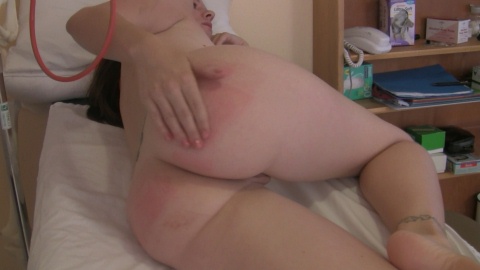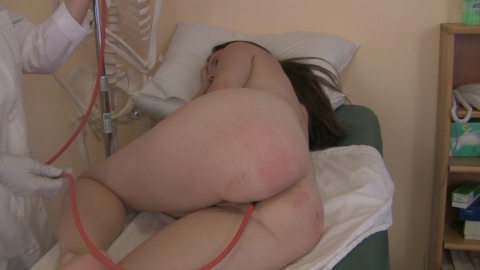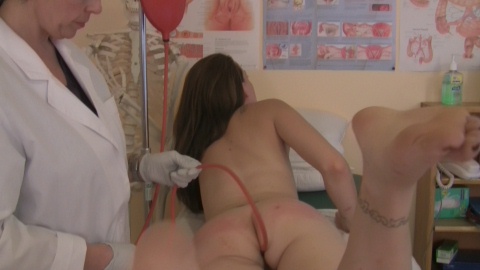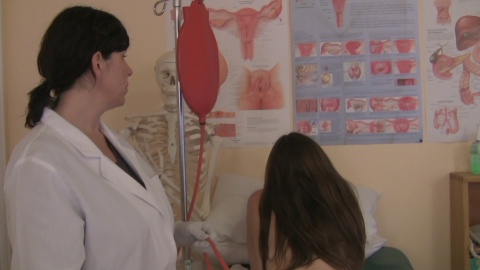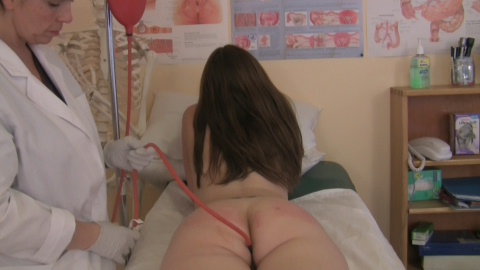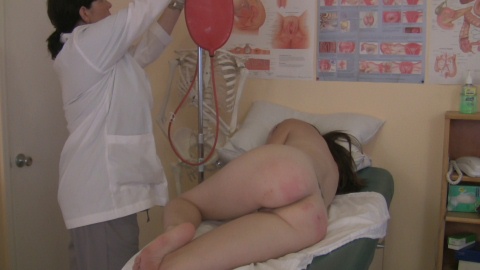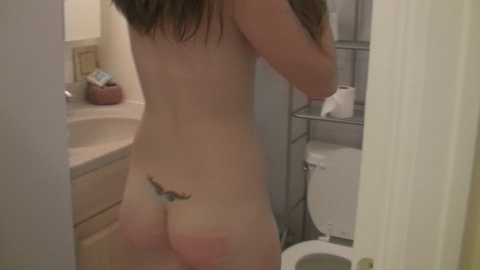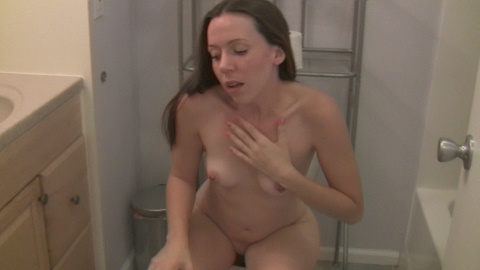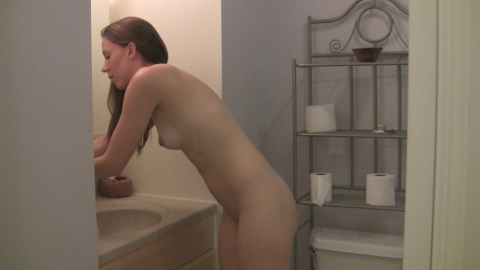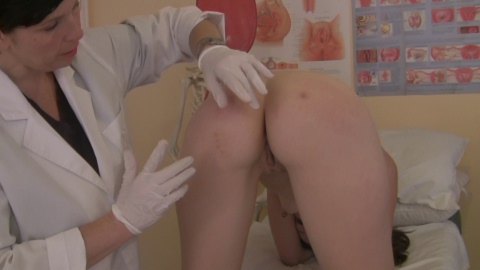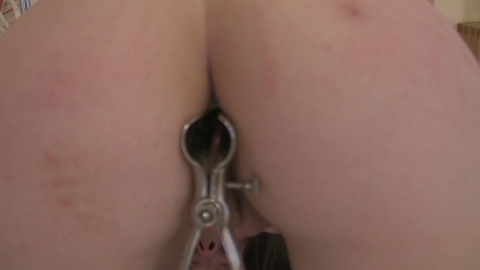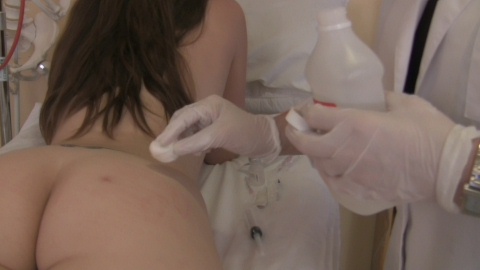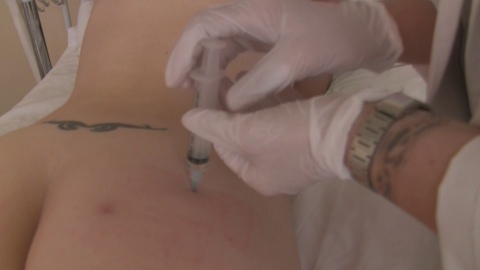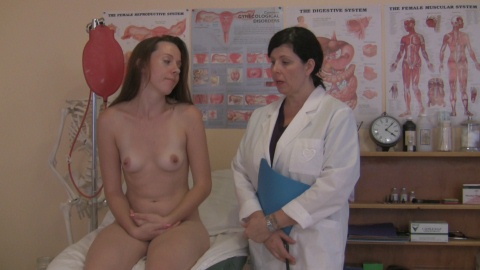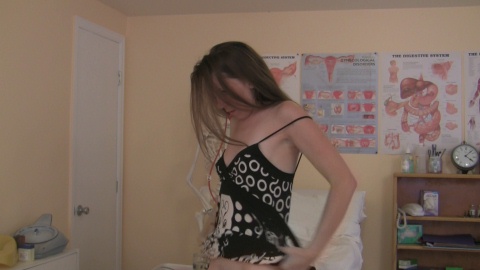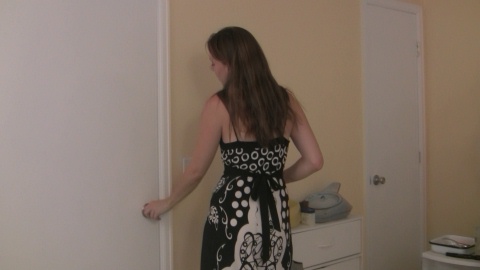 Felicia is one hour long.
More explicit pictures are available in the Member's Area