Jessica Visits the Public Health Department
This product was produced in 2011 and is in compliance with 18 U.S.C. Section 2257
Jessica is a new patient at the Public Health Department and Dr. Claw is on duty today. Jessica is a lovely red head with a nice outgoing personality. She isn't particularly shy but she has also never had an enema before.
Dr. Claw shows her back to the exam room and takes her vital signs including her rectal temperature which Jessica has never had done before..., at least that she remembers. Although it is a bit of a surprise when she has to lower her pants and underwear, she obeys and soon finds a thermometer being inserted into her bottom.
Dr. Claw has Jessica undress while she fills the first enema bag. Jessica does a good job of taking the required amount of warm water but is grateful to be allowed to use the restroom after the nozzle is removed from her rectum.
The second enema has more water and it done with the inflatable barium enema nozzle so that she can hold the water for a longer time. Unable to hold it, she is escorted to the bathroom where Dr. Claw has her bend over and spread her bottom apart so that the deflated nozzle can be removed.
Jessica gets a breast exam and then a pelvic exam and she finds herself in the stirrups for a bimanual exam, rectovaginal exam, and a pap smear. With that chore completed, Jessica is invited to use the bathroom again in case she has anything left in her rectum before Dr. Claw spreads her anus apart with the rectal speculum.
After being thoroughly checked out, Dr. Claw sends in Nurse Sabrina to give the young lady her HPV vaccine and an MMR booster. Both injections are given in her bottom and she bravely takes them.
Jessica Visits the Public Health Department is 52 minutes long and includes a nice interview.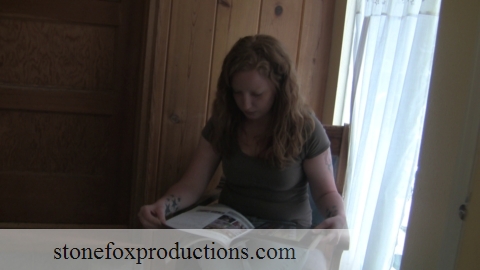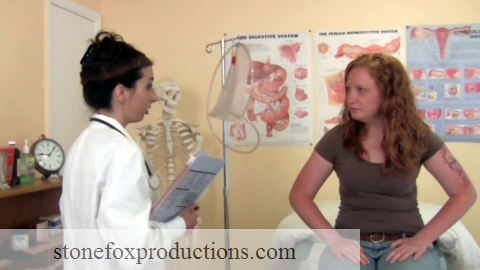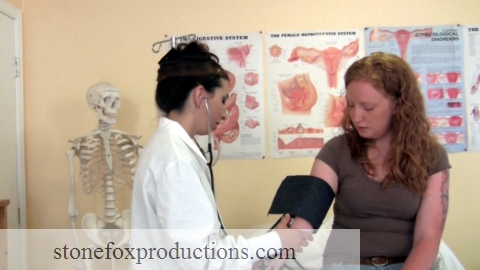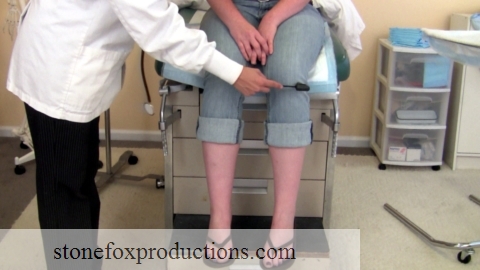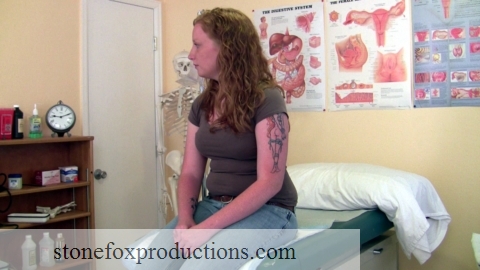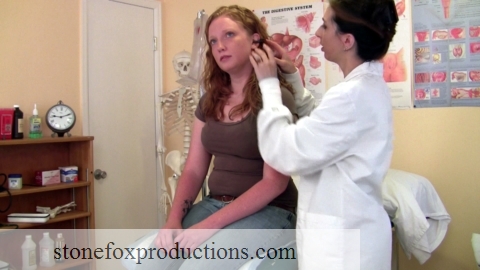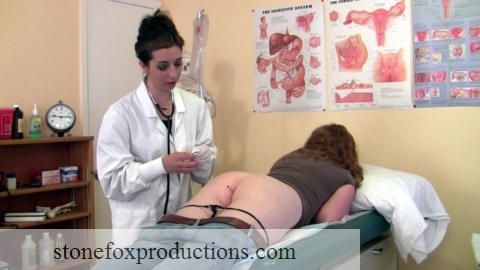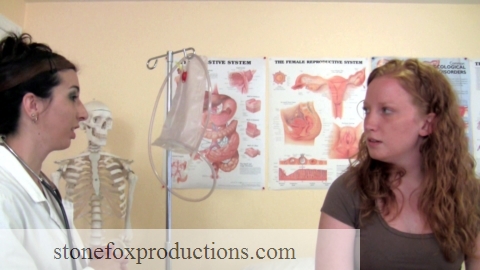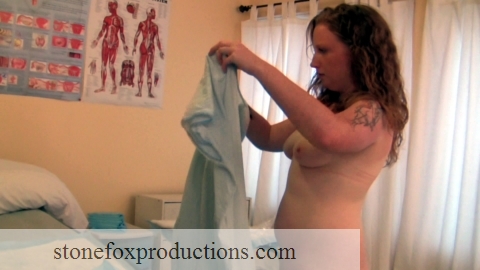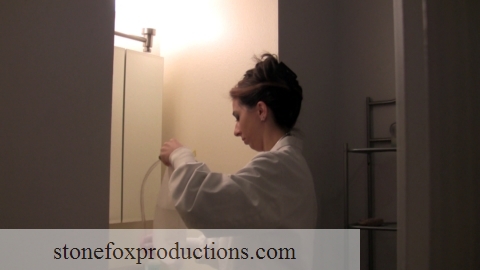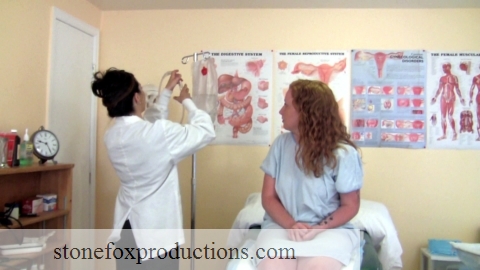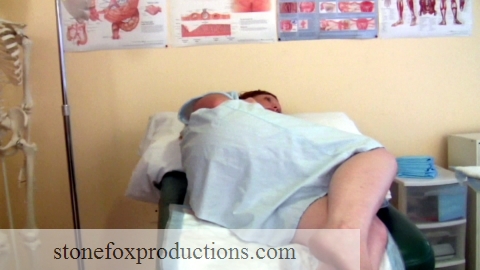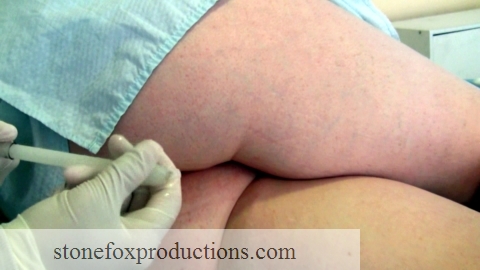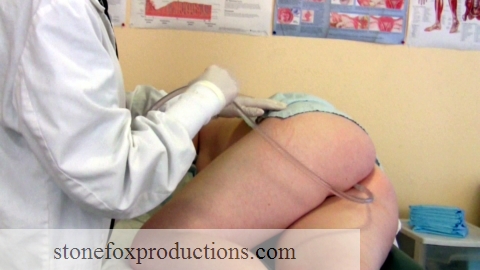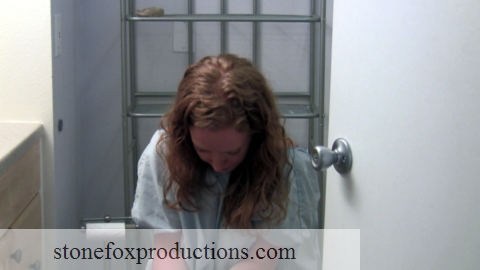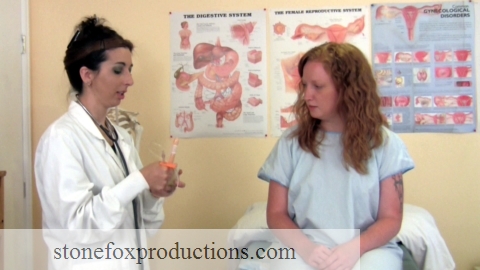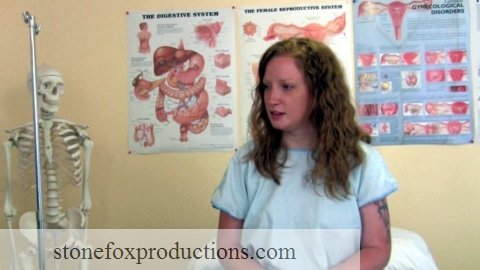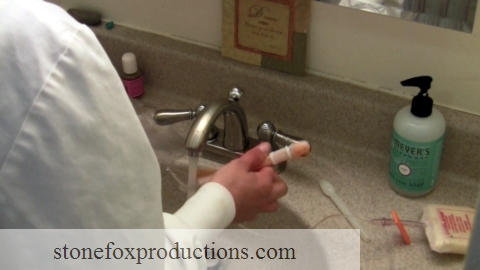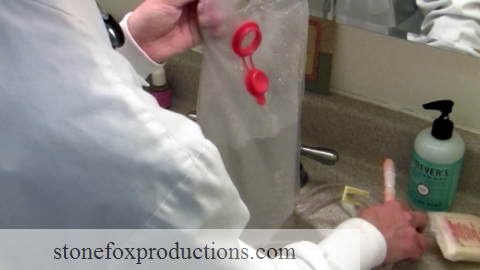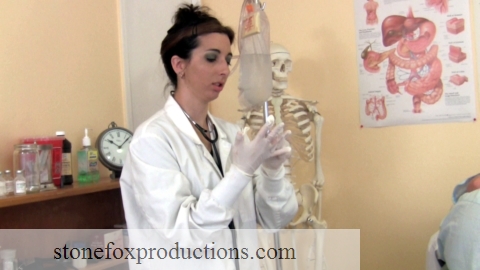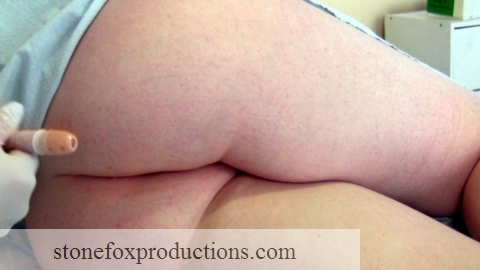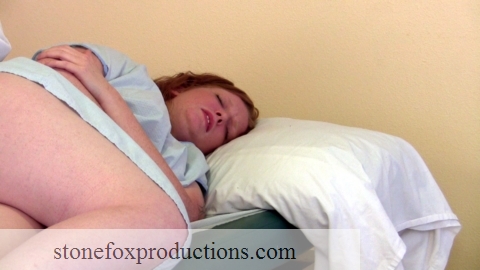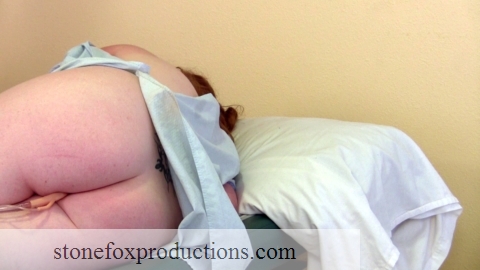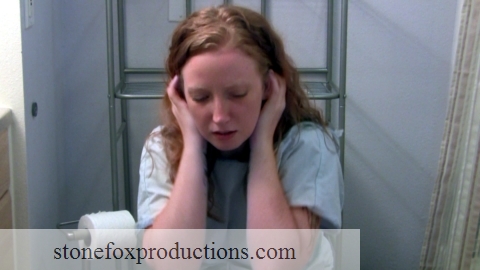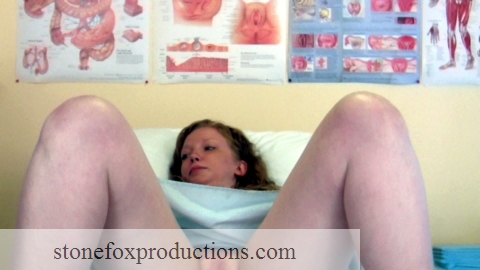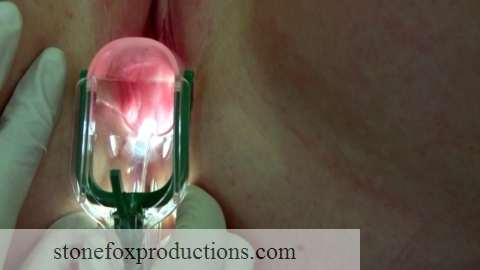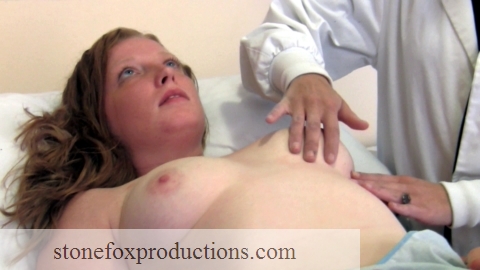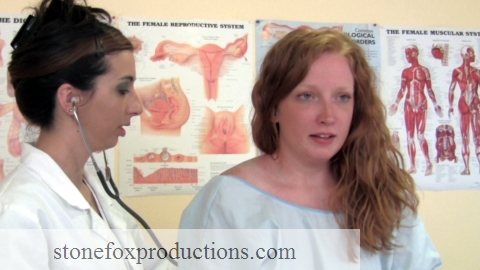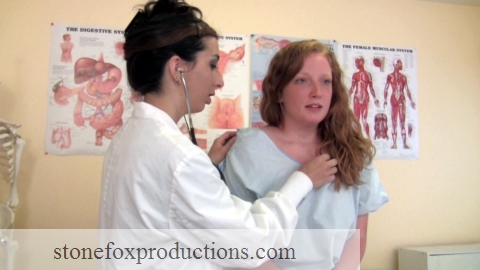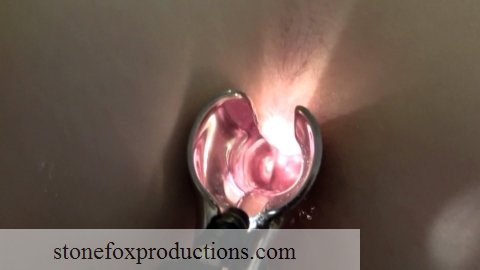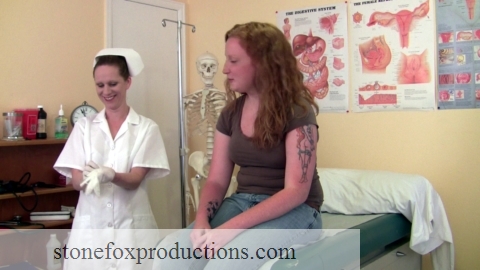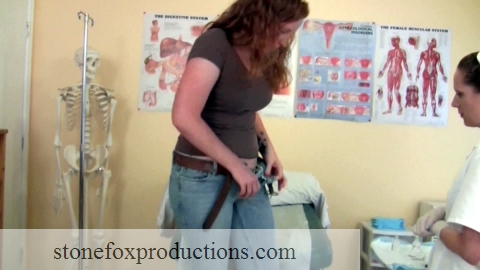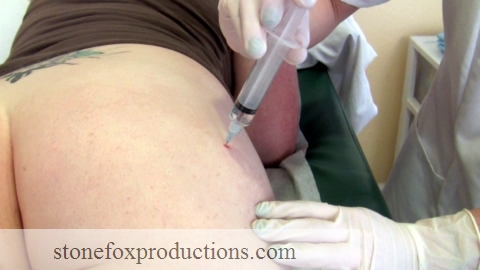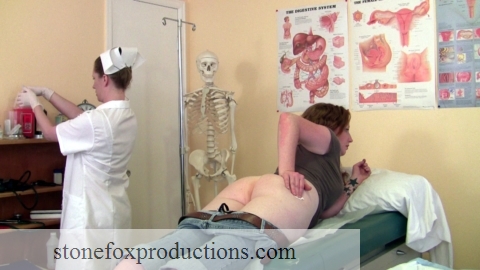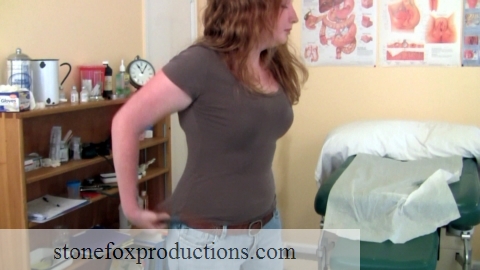 A description of this product with more explicit pictures is available in the Members Area