Room Service
This product was produced in 2013 and is in compliance with 18 U.S.C. Section 2257
Even though Felicia is visiting family, she is staying at a nice hotel. But traveling has not agreed with her stomach! On a whim, she decides to call the front desk and see if there is a doctor that can make a house call..., or room service! This is a first class hotel so they do have a doctor on call and he soon arrives with a knock on Felicia's door.
After taking her blood pressure, pulse, and checking her throat, he asks her about her symptoms. She finally confesses to not having a BM for three days! Dr. Fish Jr. suggests that she get a series of enemas to help the problem. Felicia has never had an enema before, but her stomach is telling her to put her fears and modesty aside and let the doctor do his job.
The doctor fills the clear enema bag with warm water and brings it to the bed. Felicia has obediently removed her pants and panties and the doctor instructs her to lie on her left side. Amazingly, Felicia takes the entire 2000 cc's before she goes to the toilet.
One enema is never enough and Dr. Fish Jr. decides that she needs a soapy enema given with the inflatable nozzle. This time she is instructed to get up on her knees and down on her elbows and soon her anus is fully exposed for the insertion of the inflatable nozzle.
After expelling the enema, Dr. Fish decides that she needs a rinsing enema and this time she is instructed to lie on her back and bring her knees up to her chest. The diaper position fully exposes her anus again and the plastic nozzle is inserted deep into her rectum.
The series of enemas has solved her problem and after taking a nice hot shower, she is ready to go visit her family!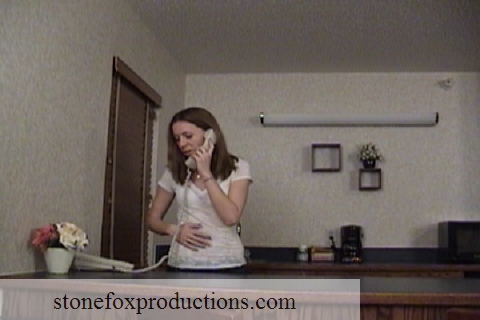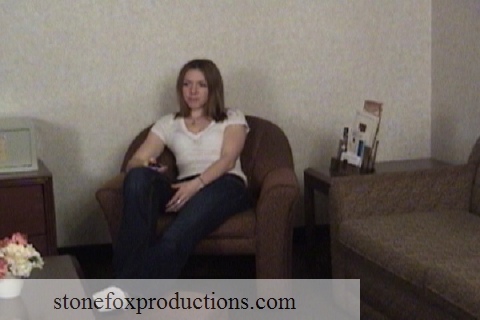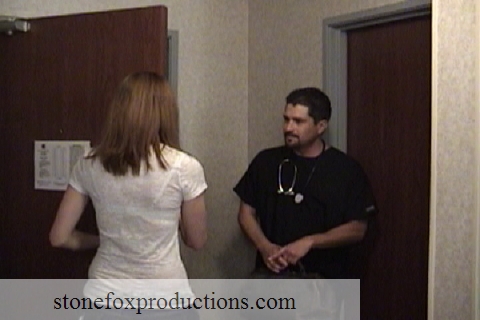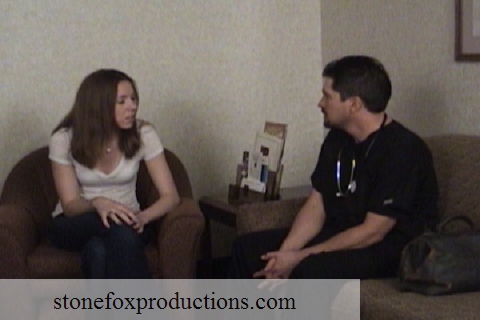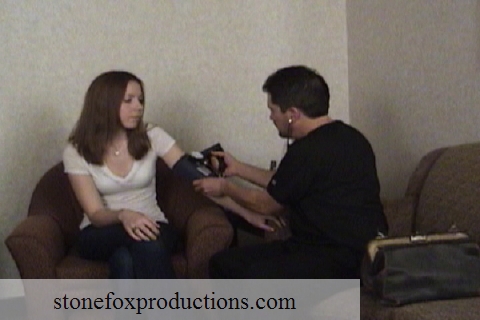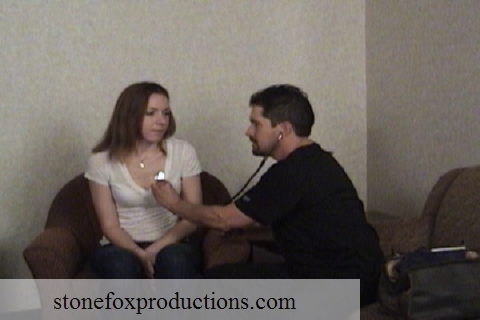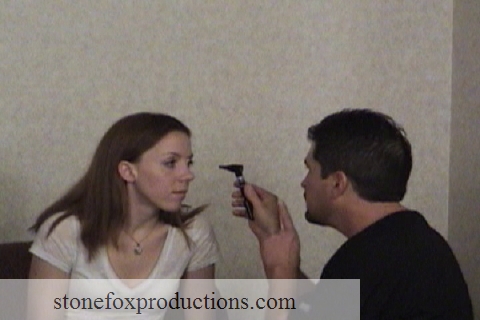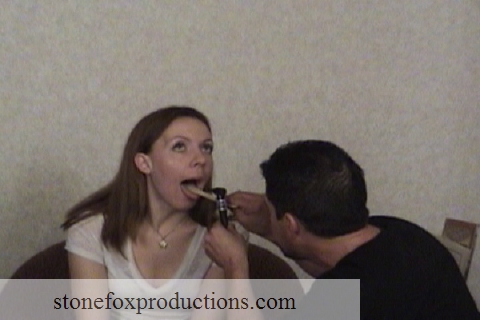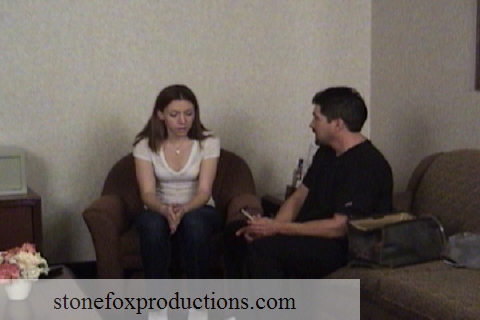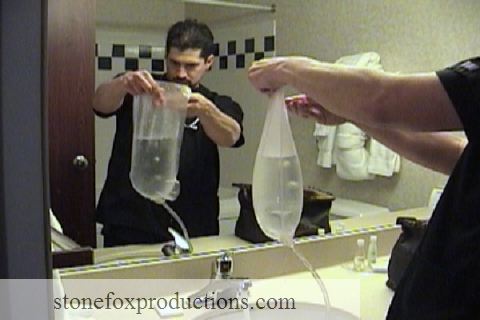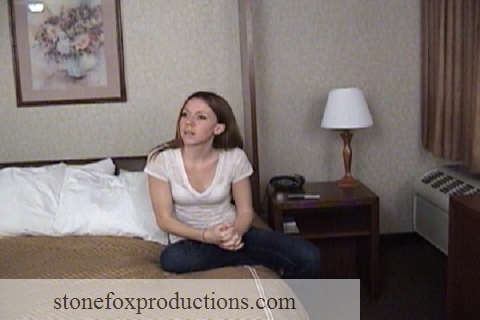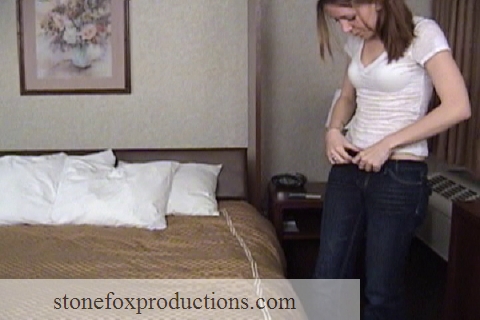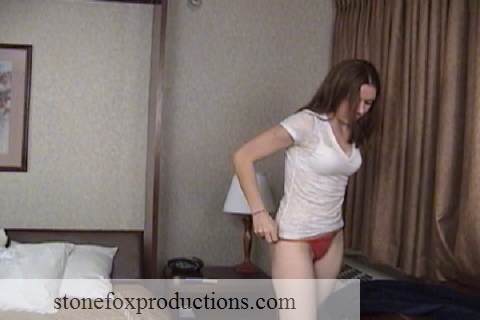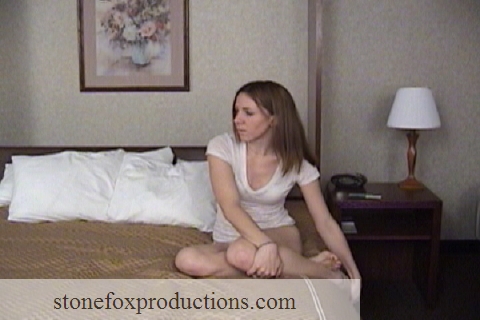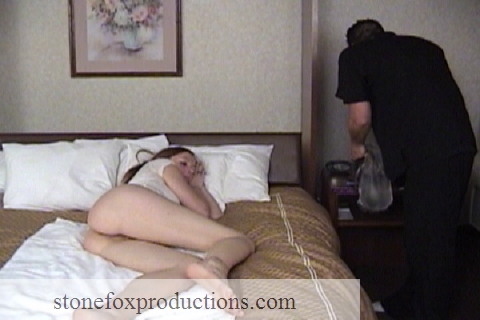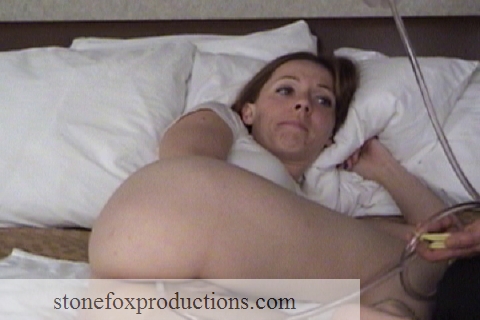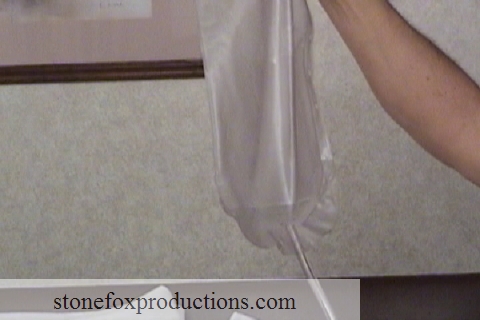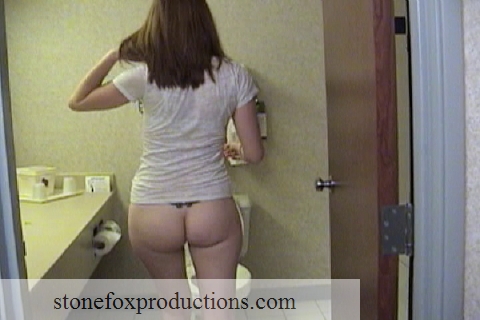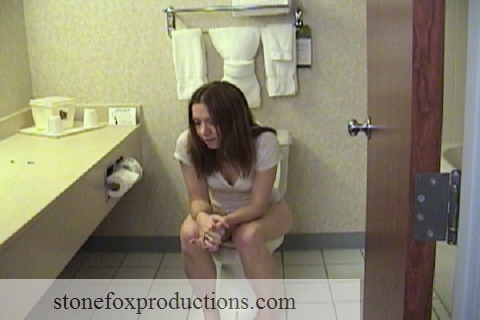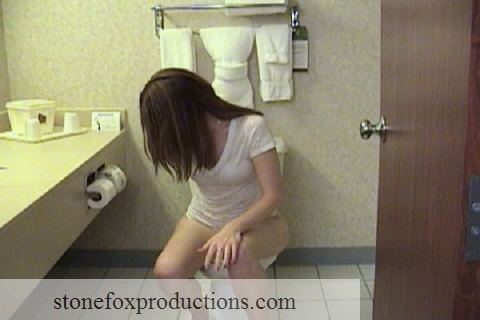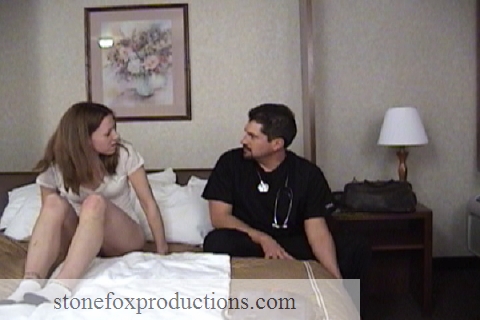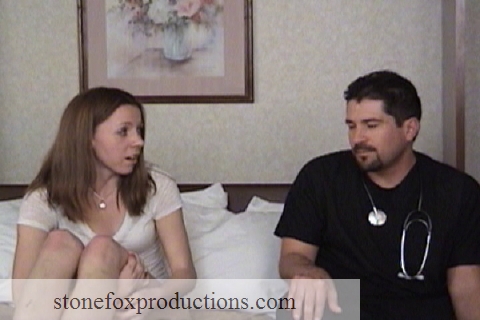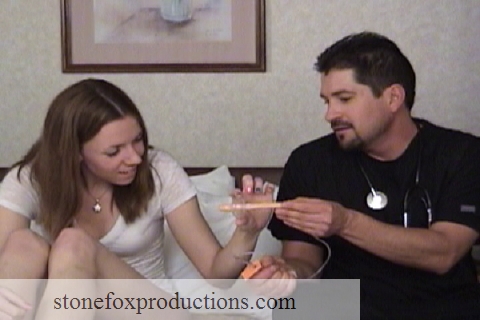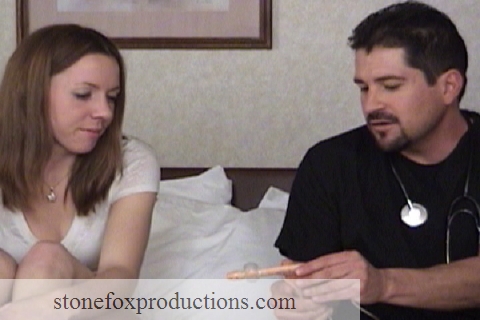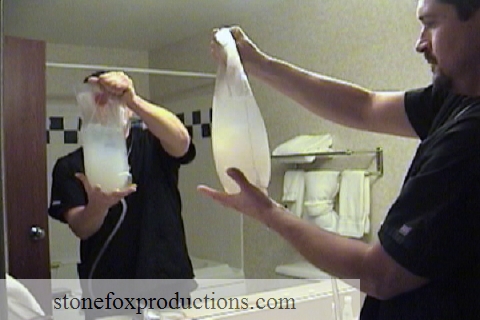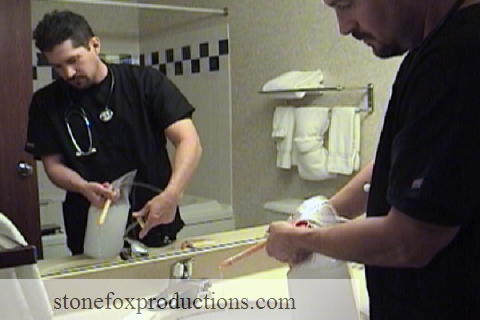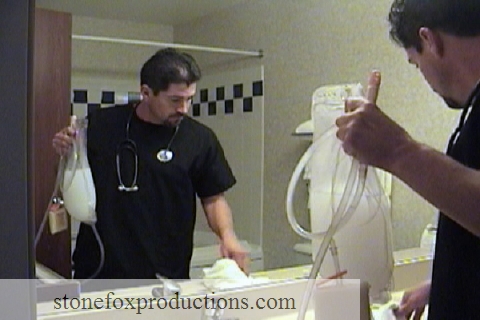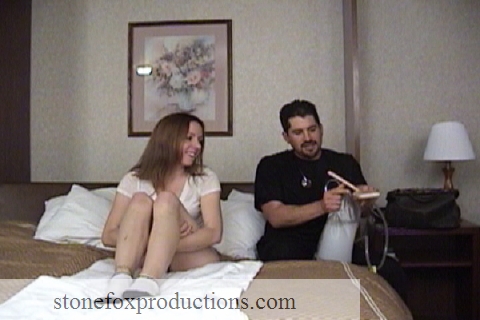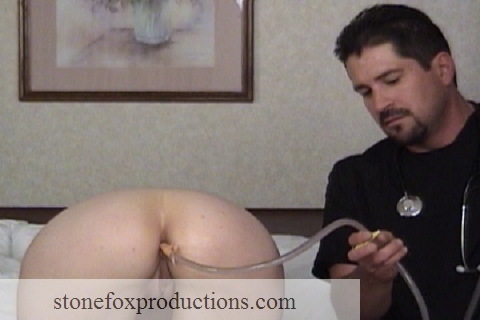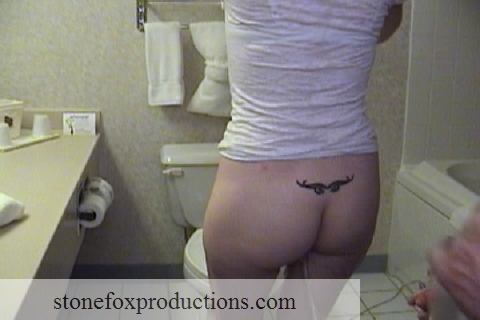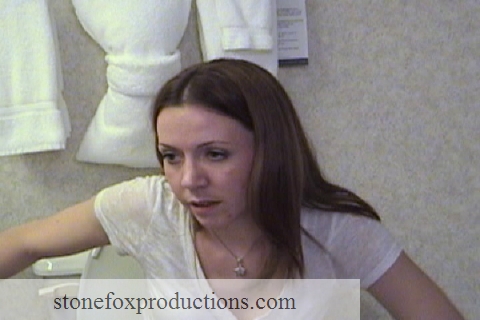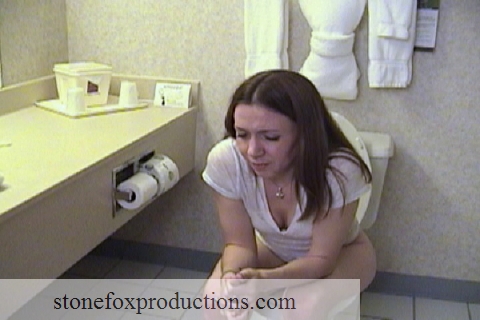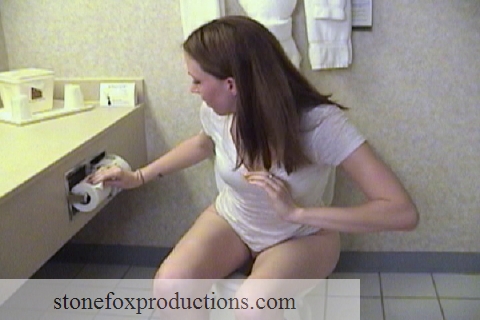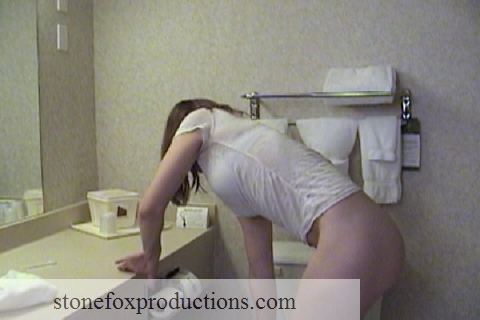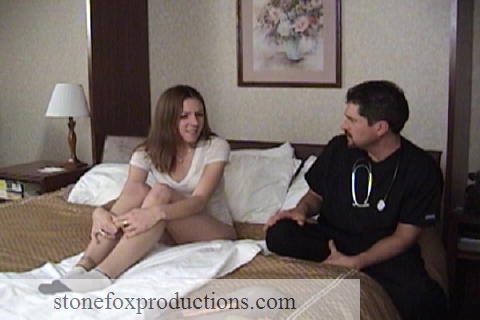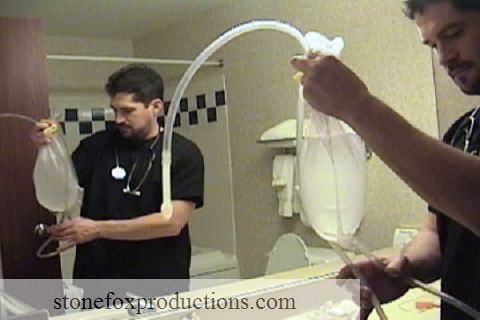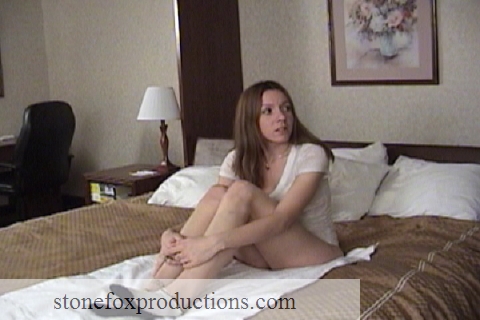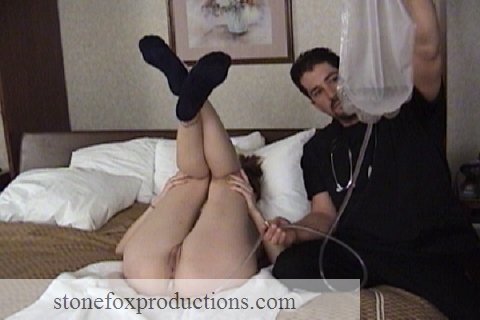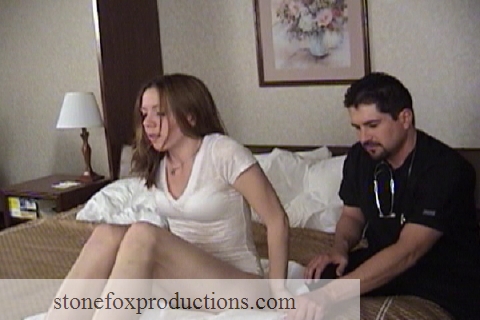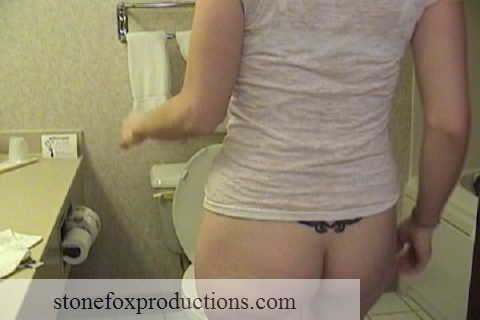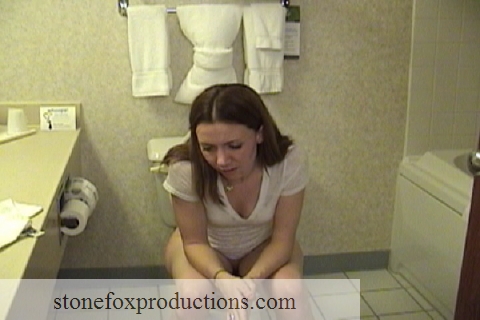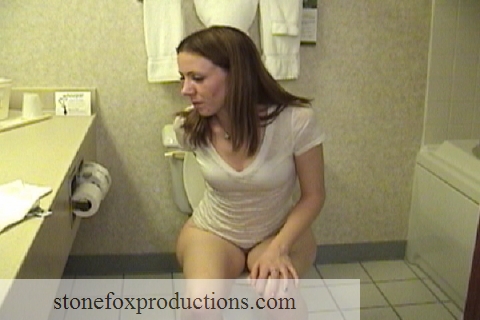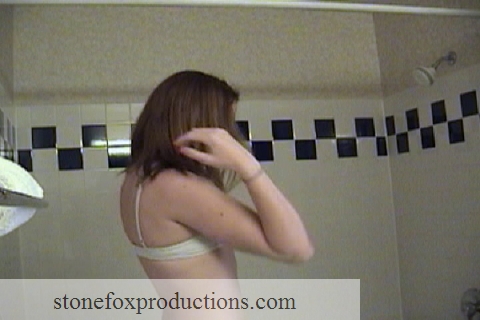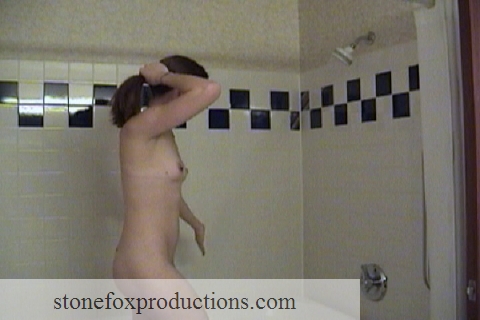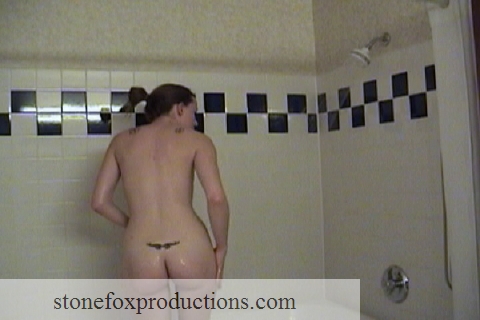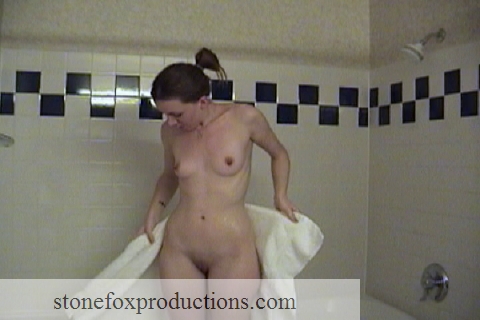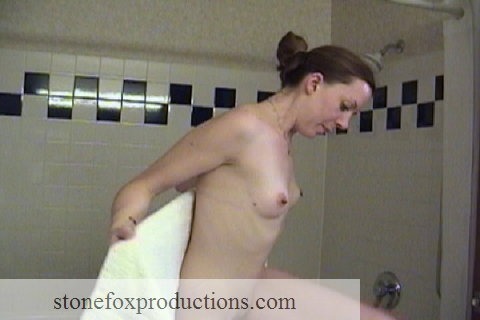 A page with more explicit pictures is available in the Member's Area