Samara's Travel Physical
This product was produced in 2013 and is in compliance with 18 U.S.C. Section 2257
Samara is planning a trip to Africa to aid the local populations with farming and water purification. Before she can go overseas, she has to visit the Public Health Department for a complete physical exam.
Dr. Claw is working today and escorts her back to the exam room where she reviews her medical history and takes her vital signs. Samara is surprised, but cooperative when she is told that her temperature must be done in her bottom. She lowers her pants and underwear and lays face down on the exam table. Dr. Claw spreads her bottom apart and inserts the old fashioned thermometer into her rectum.
Standard operating procedure at the public health department requires a rectal speculum exam. Even though Samara has never had a complete enema before, she takes two large volume enemas with little trouble.
Samara needs to have a complete pelvic exam done and Dr. Claw does a Pap smear, check to make sure her IUD string is visible, and palpates her uterus and ovaries. She also does a rectovaginal exam.
After her pelvic exam, Samara gets up on her knees and down on her elbows so that Dr. Claw can examine the inside of her rectum. After inserting the cold speculum, she opens it up to reveal the inside of her patient's rectum.
Since she is going to Africa, Dr. Claw has to administer a typhoid injection which Samara receives in her bottom. She hates needles but takes her medicine bravely.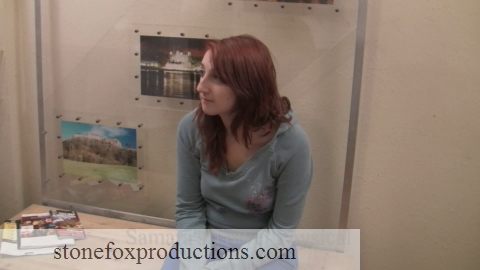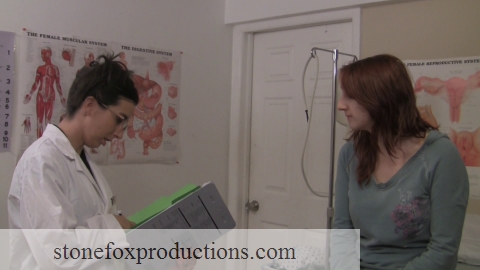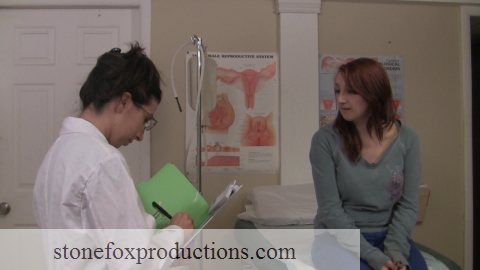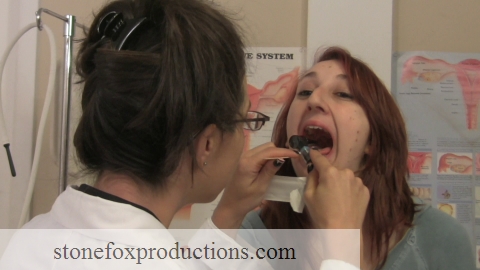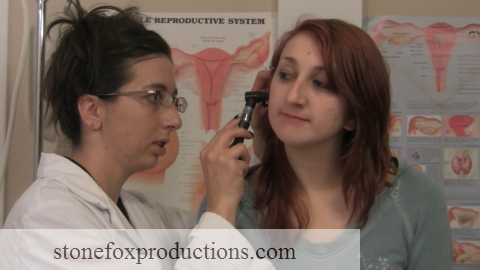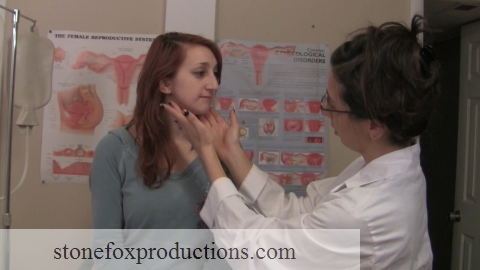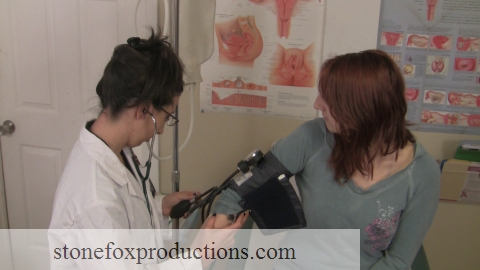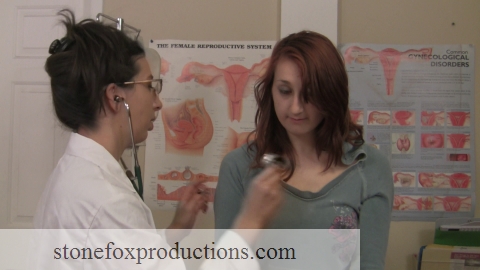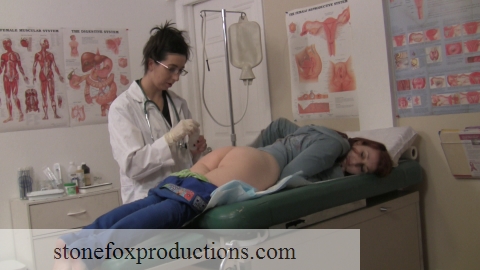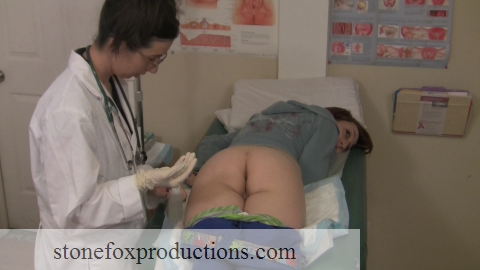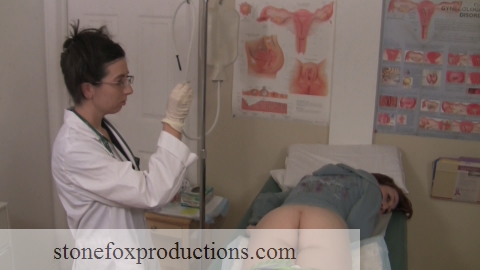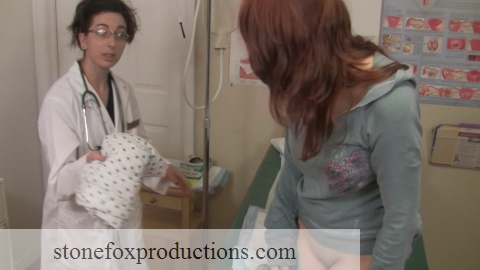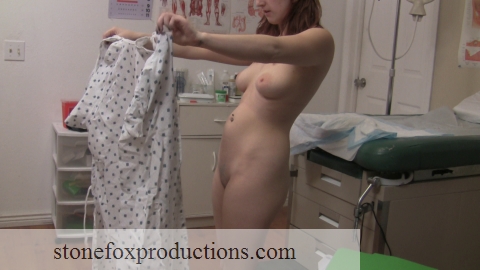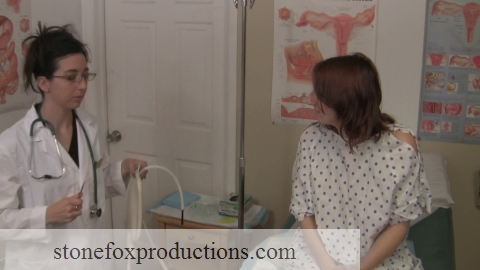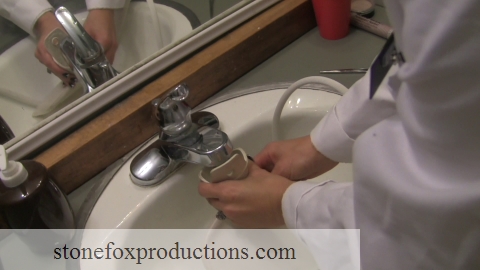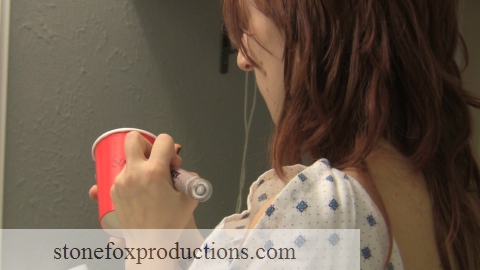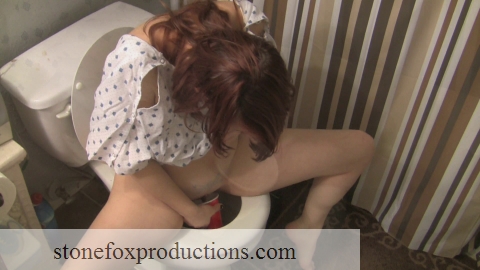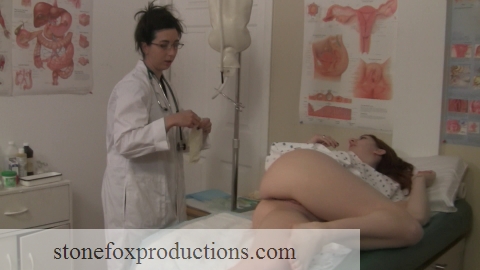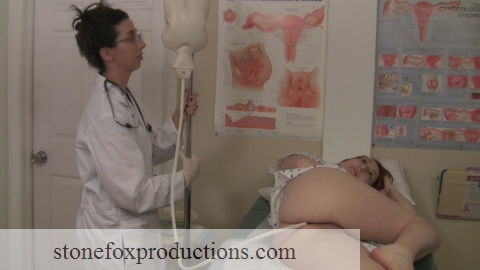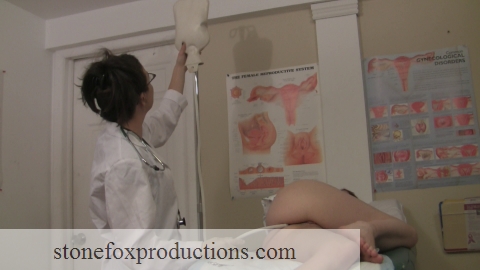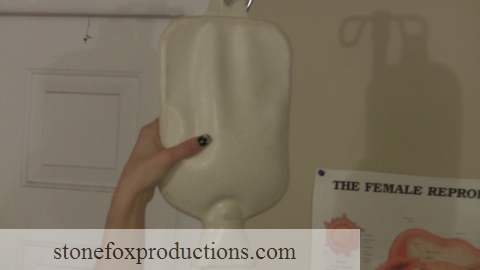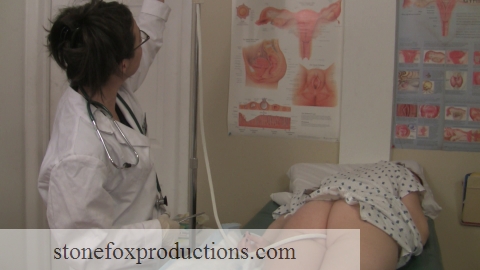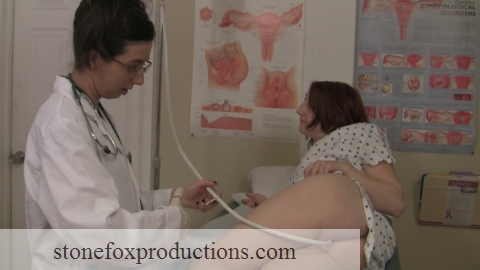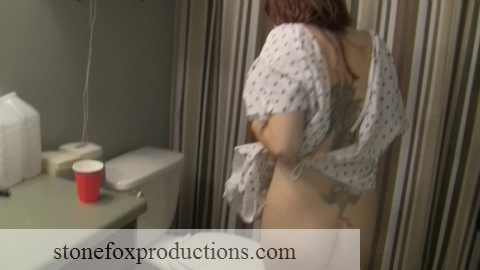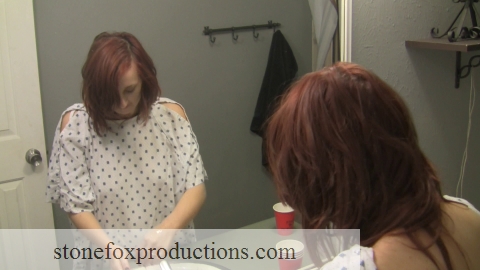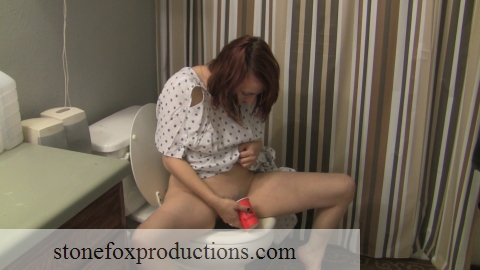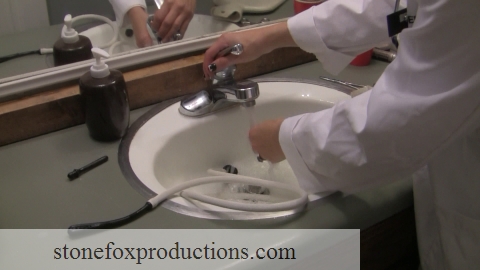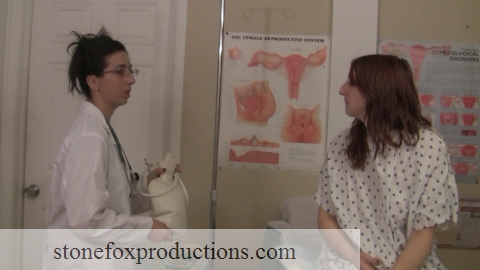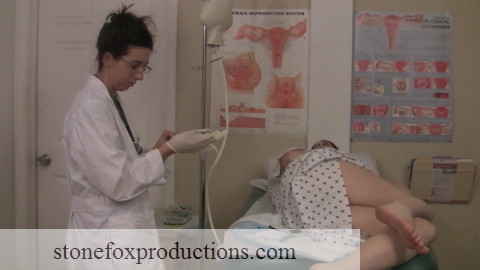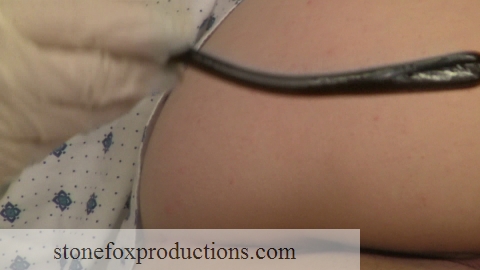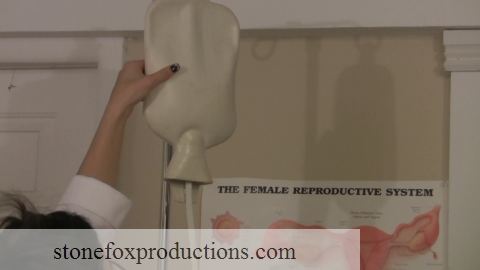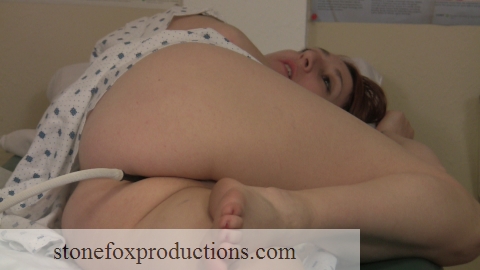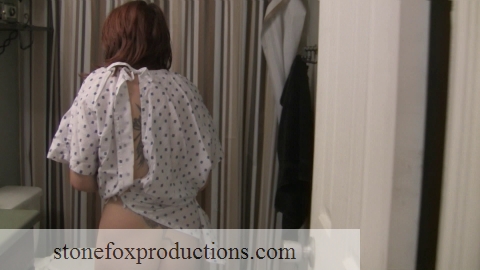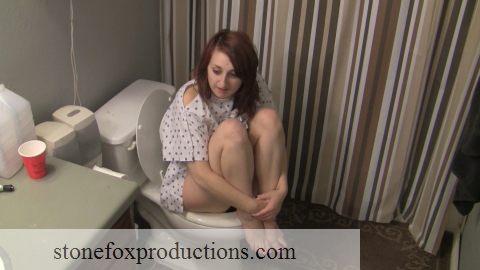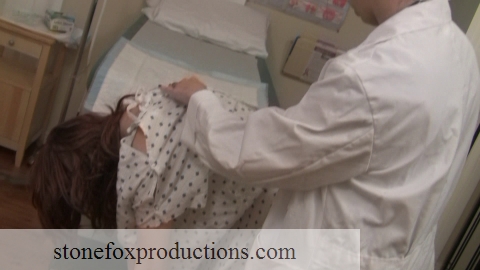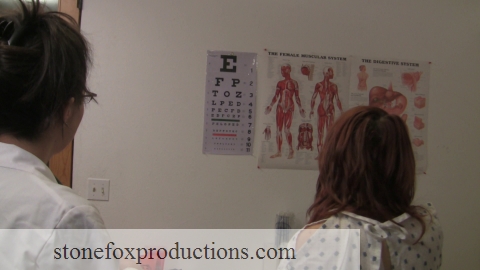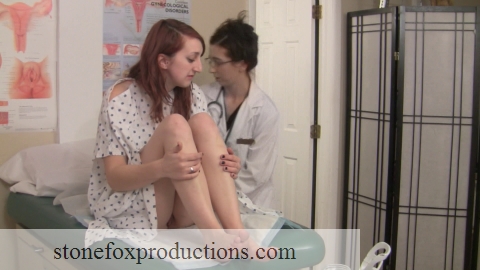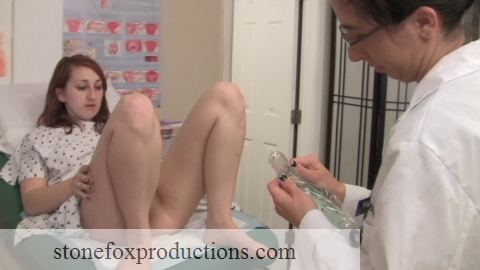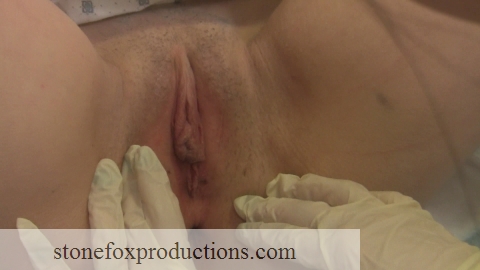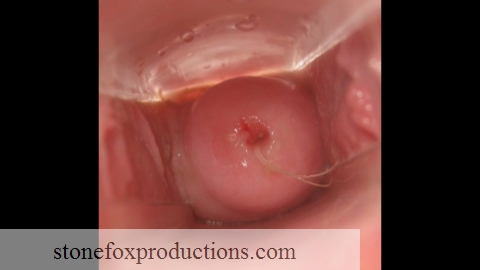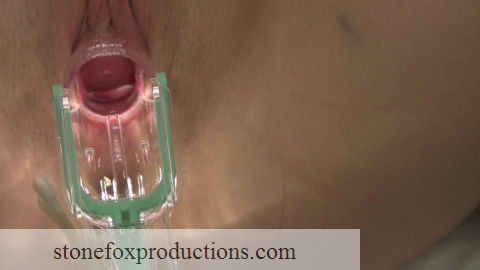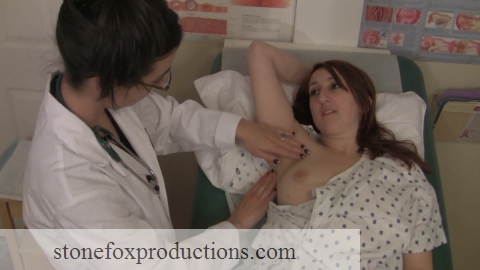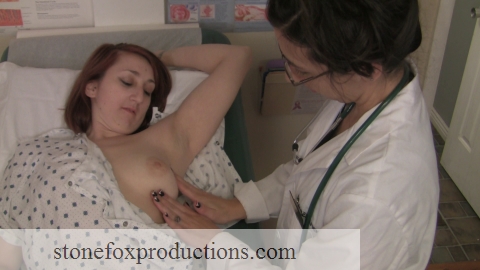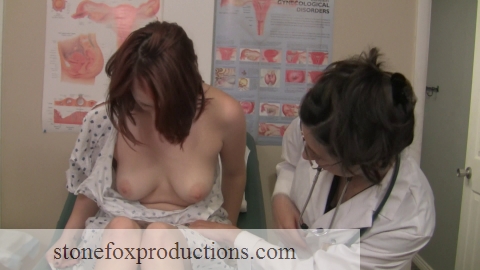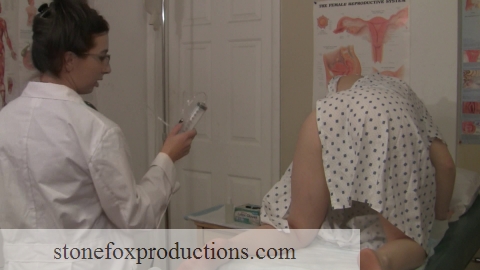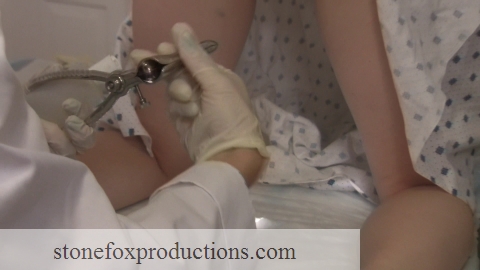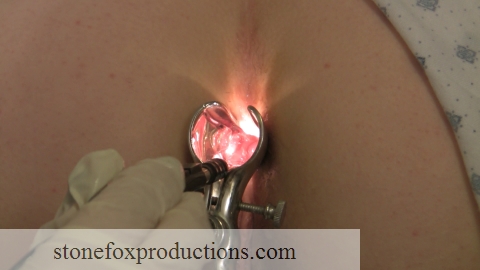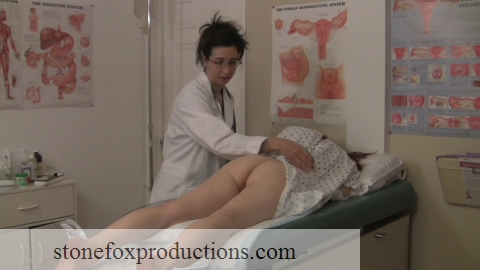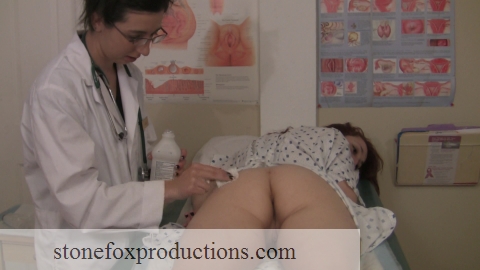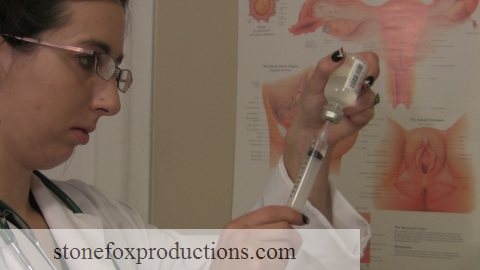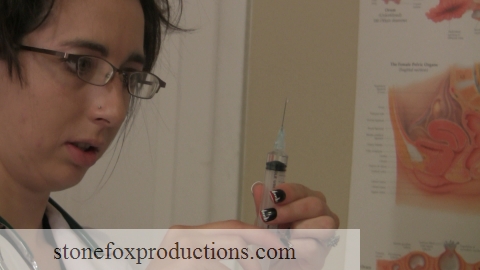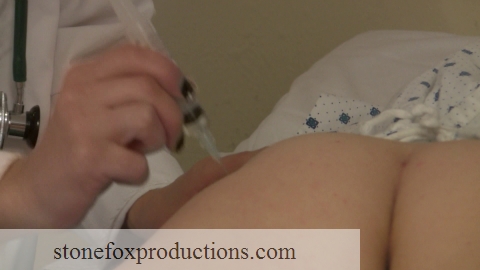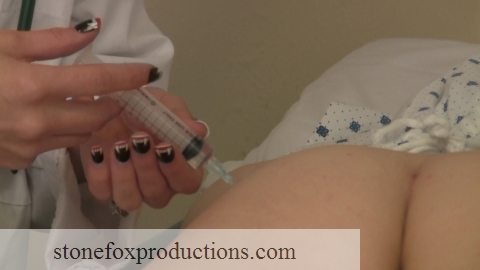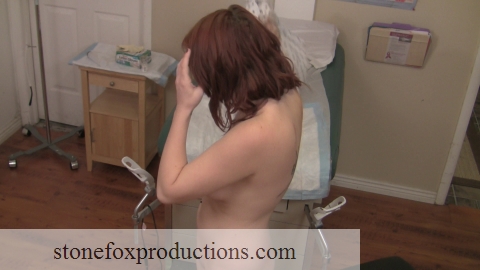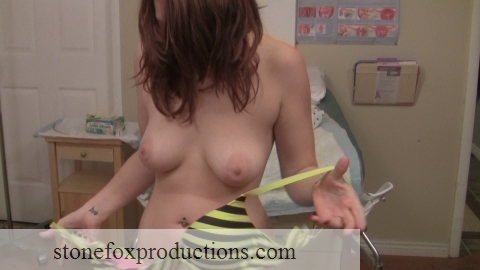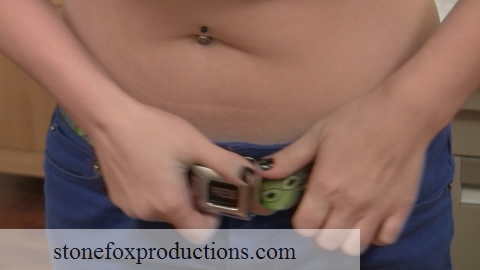 Samara's Travel Physical is 58 minutes long
A page with more explicit preview pictures is available in the Member's Area.