Shelly Visits the Public Health Department
This product was produced in 2012 and is in compliance with 18 U.S.C. Section 2257
If you haven't had a physical exam in three years and you are going to work for the government, guess what? You are required to go to the Public Health Department. Shelly, like most sane people, hates going to the doctor so she has put it off, but if she wants the great government job with all those great benefits, she knows she will have to follow through on the appointment.
Shelly is greeted by Nurse Nancy, who is very pleasant and especially cute in her traditional white nurse's uniform that Dr. Fish requires all the nurses to wear. She takes Shelly back to the exam room and tries to make her feel comfortable. She manages to skip most of the medical history, but she does get most of the vital signs taken.
When Dr. Claw comes in, she completes the medical history and then informs Shelly that she is going to have to take her temperature in her rectum. Always a surprise to anyone, but she obeys and pulls her pants and panties down and lies on her stomach on the exam table. Shelly is embarrassed to have her bottom spread apart and a rectal thermometer inserted into her rectum.
Everyone at the PHD gets a rectal speculum exam which requires at least two enemas. Shelly claims that she has never had an enema before and finds the experience less than pleasant. When Dr. Claw decides to use the double inflatable nozzle for the second one, Shelly is unable to even turn in different positions because it's so uncomfortable.
After her enema ordeal, Shelly puts her feet in the stirrups, brings her knees apart, and submits to a complete pelvic exam. It probably doesn't help very much that Nurse Nancy is observing and learning at Shelly's expense.
For her rectal speculum exam, Shelly gets up on her knees and down on her elbows and thrusts her bottom well out so that her anus is fully exposed for the cold metal speculum. She deals with her anus being spread far apart for Dr. Claw to look into her rectum to make sure there are no hemorrhoids or masses.
If she hasn't had a pelvic exam in three years, it stands to reason that she hasn't had her HPV vaccine. Dr. Claw administers the medicine in to her bottom and then gives her a suppository to relieve the discomfort caused by the enemas and rectal exam.
Finally, Shelly provides a urine sample by peeing into a urinal. She is admonished by Dr. Claw to return in a couple weeks for another injection and another year for her pelvic exam.
Shelly Visits the PHD stars Buffy who is very popular on enemarotica.com and we think that you will enjoy seeing her get examined at the Public Health Department.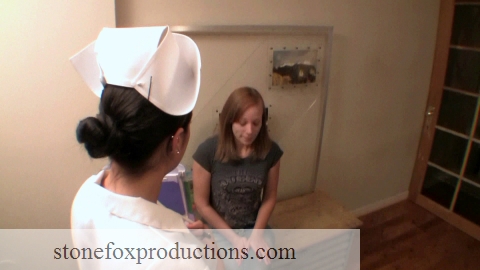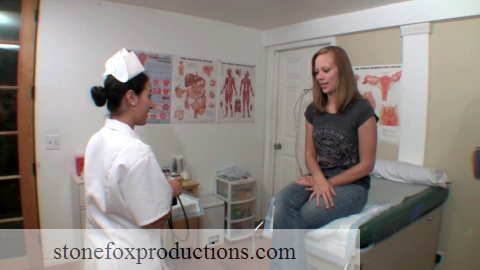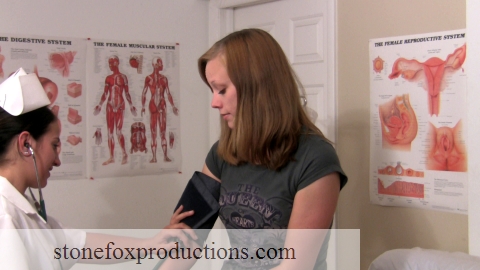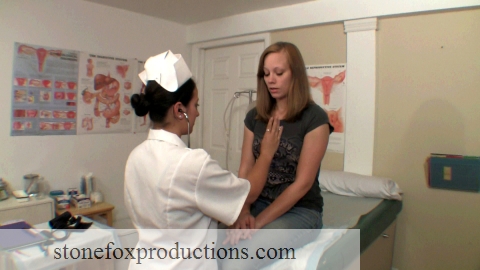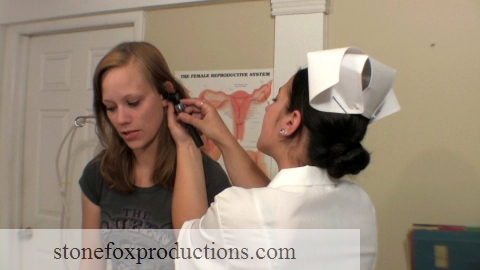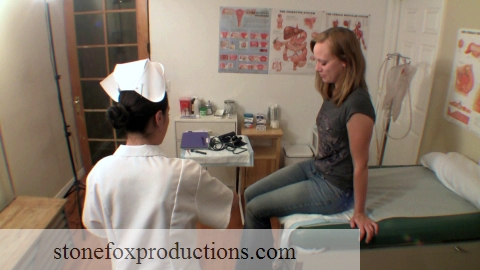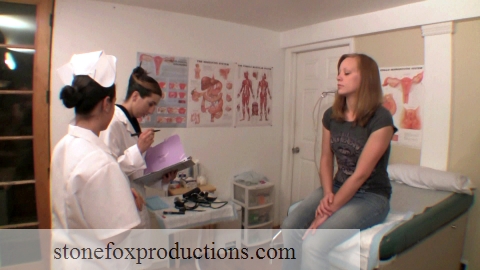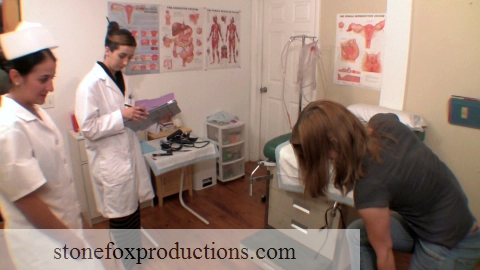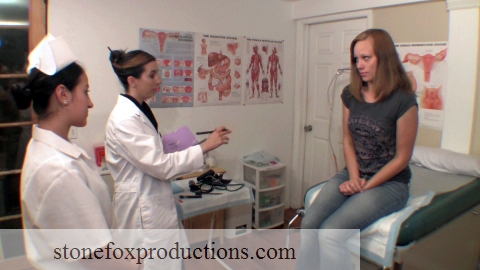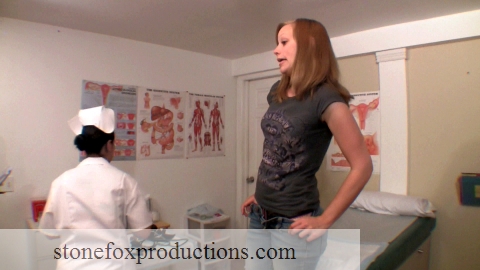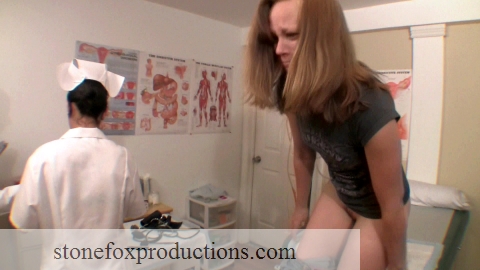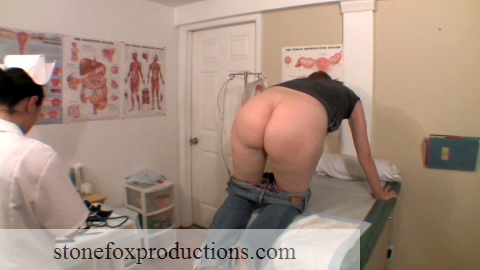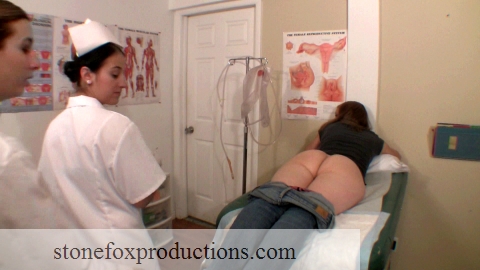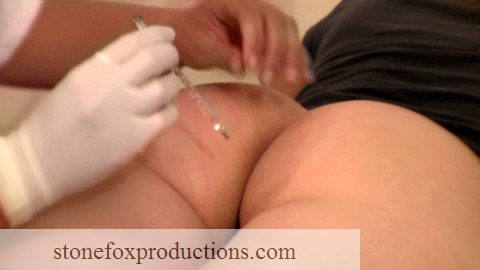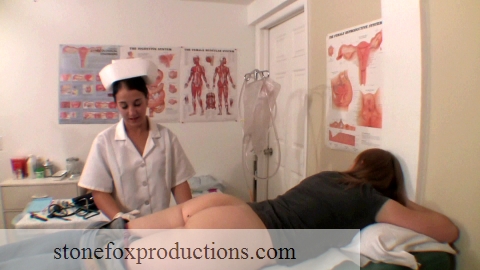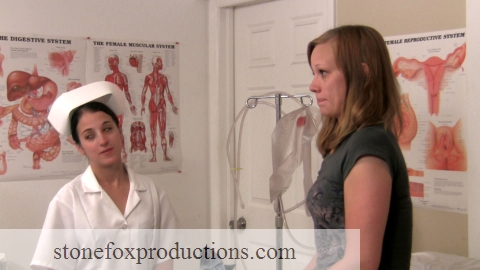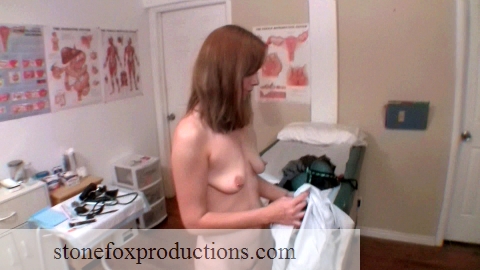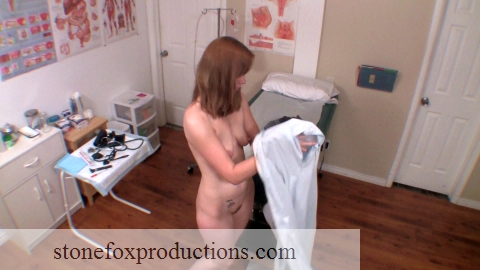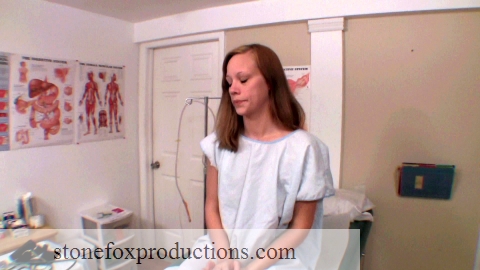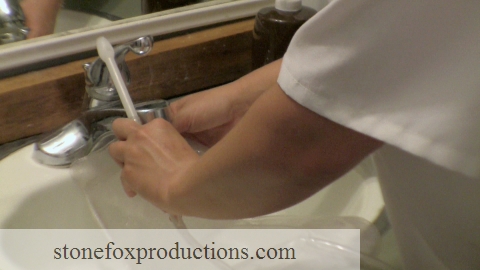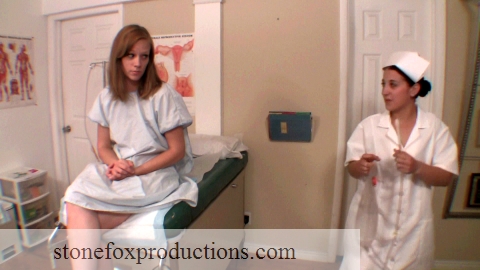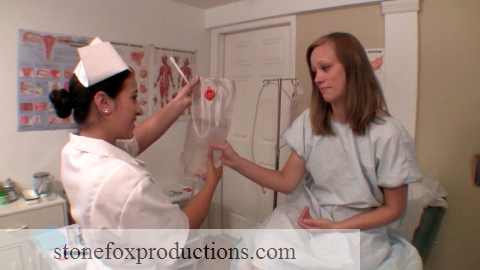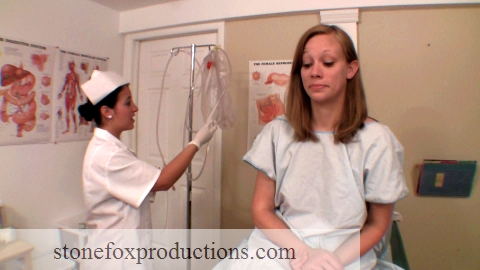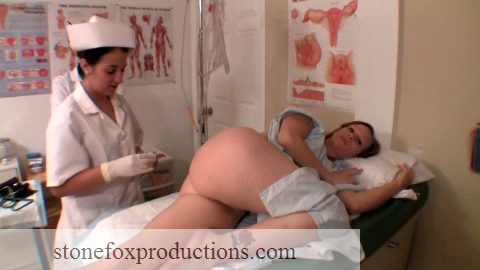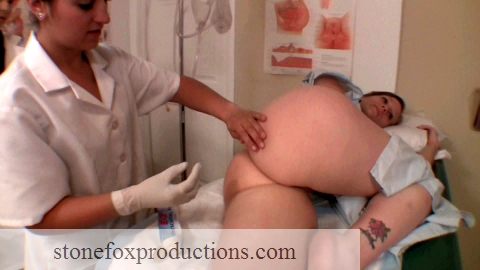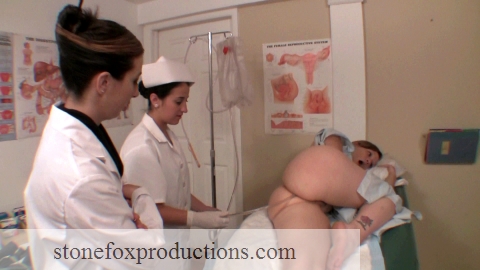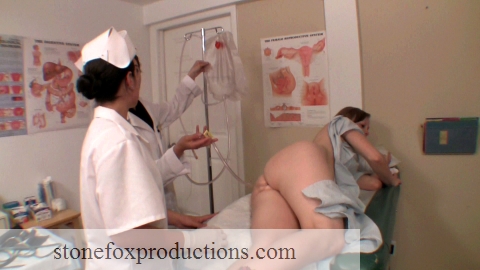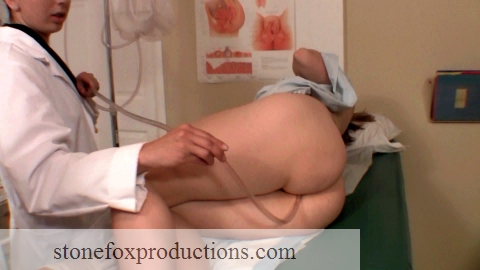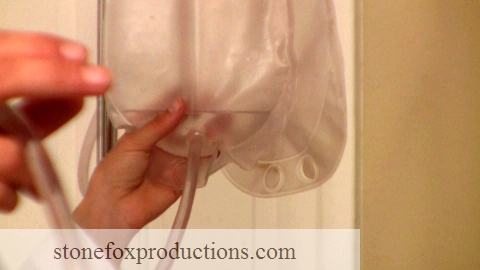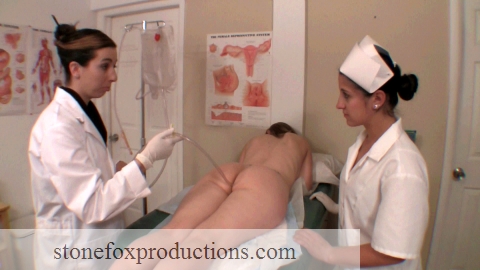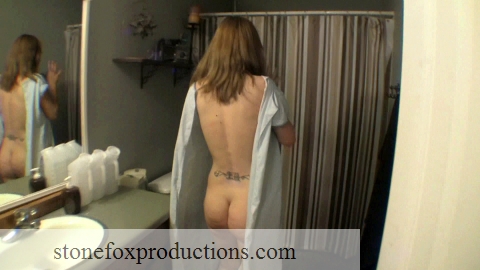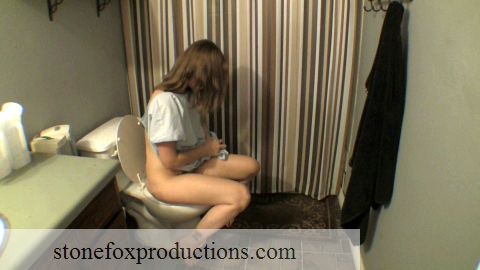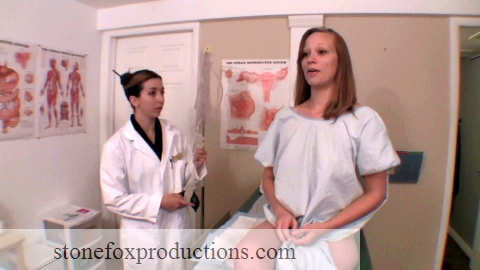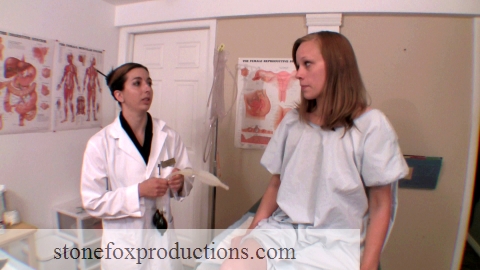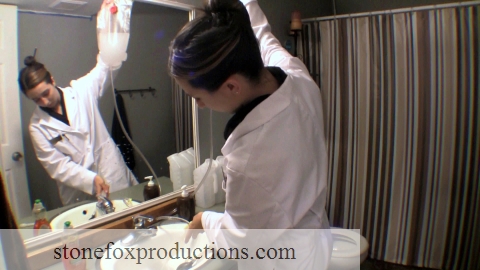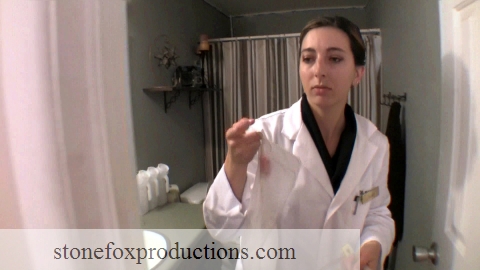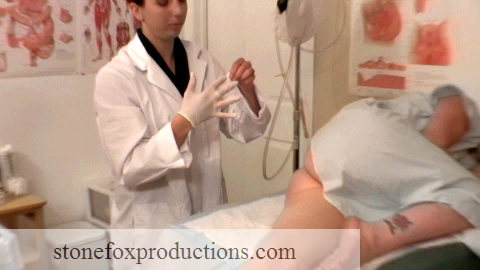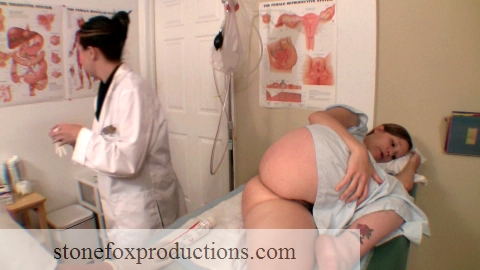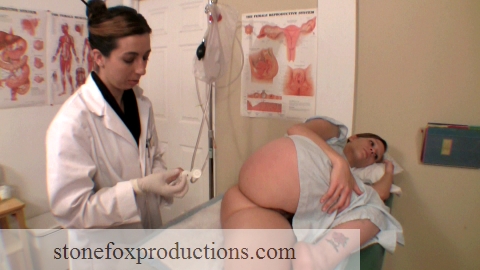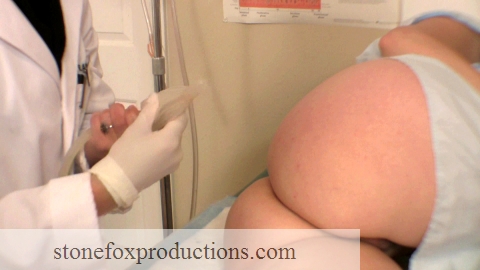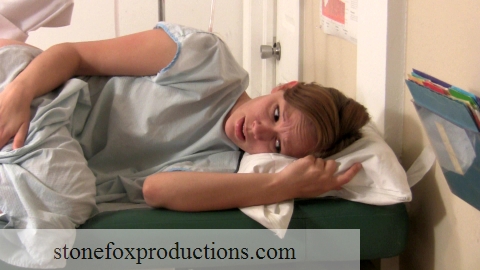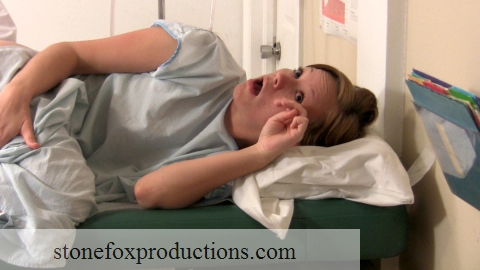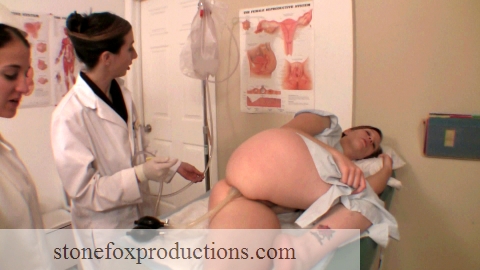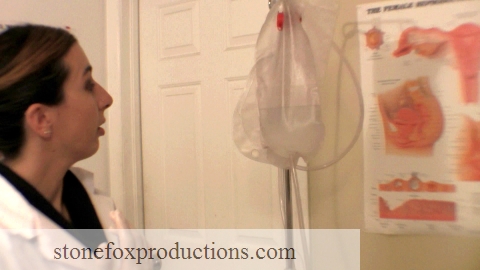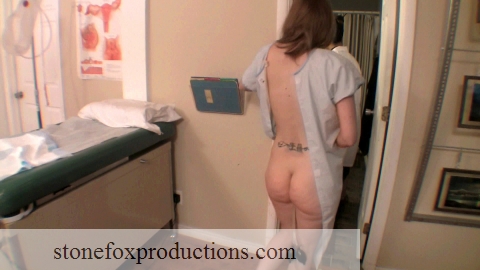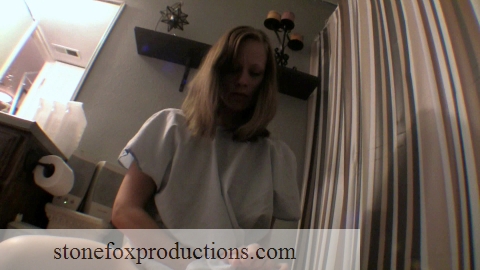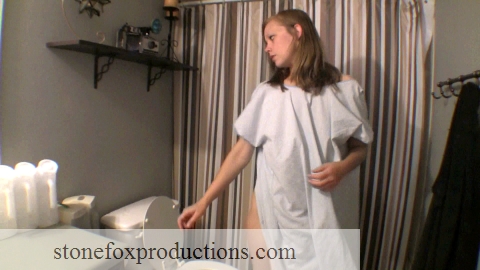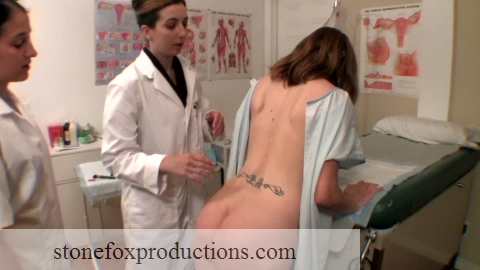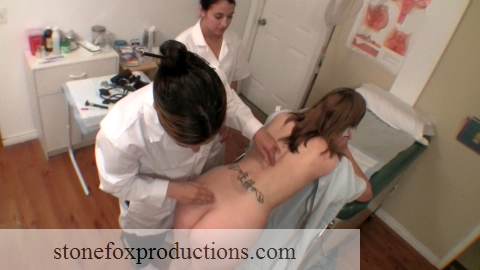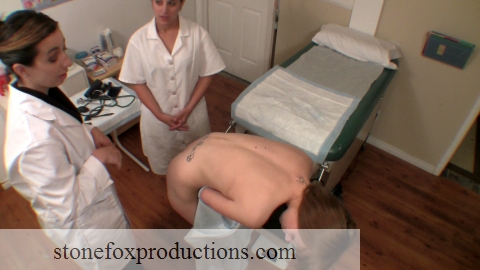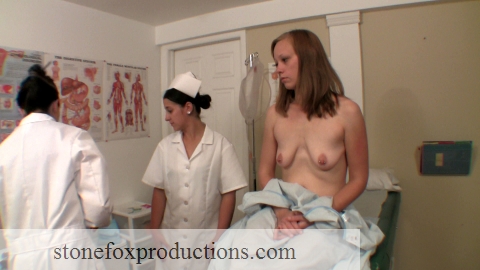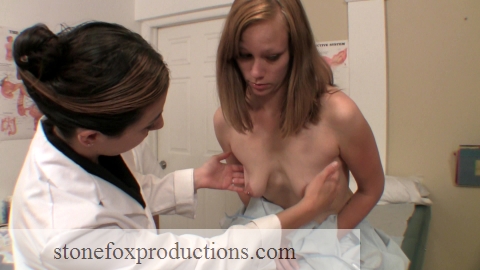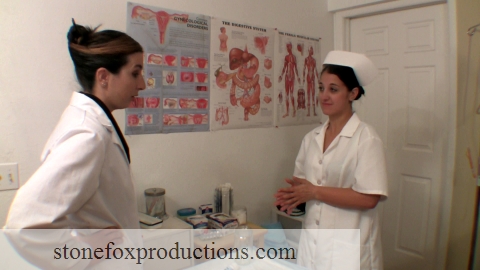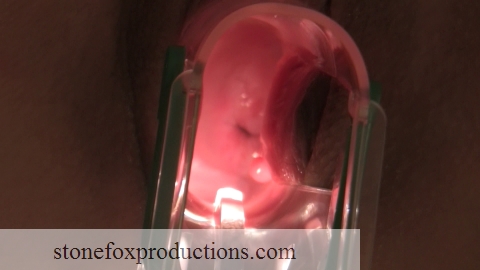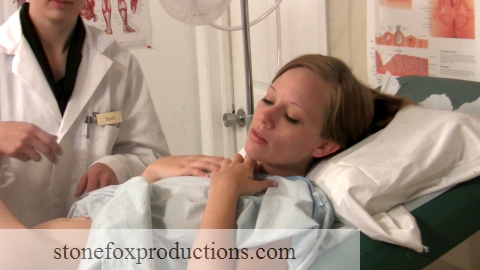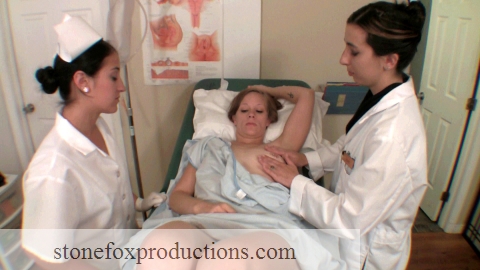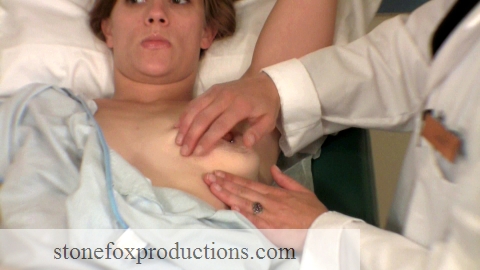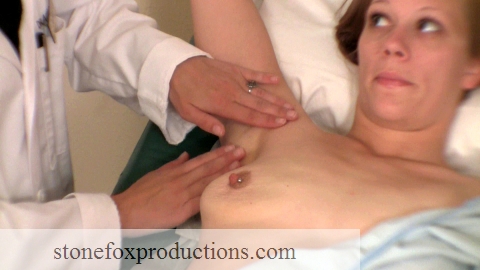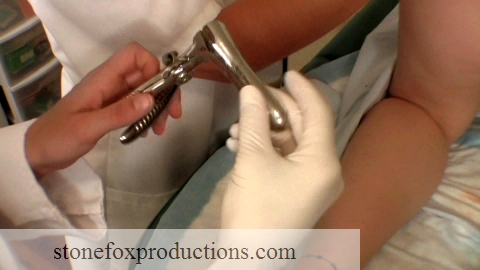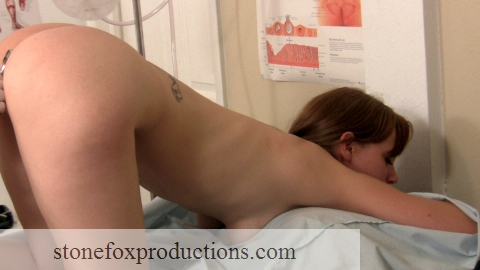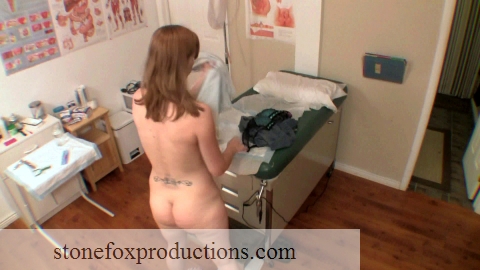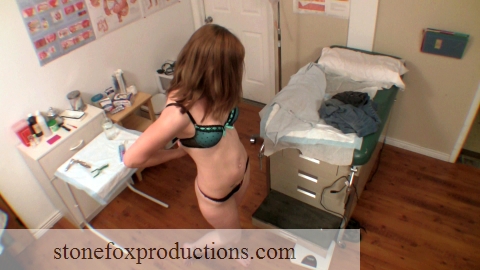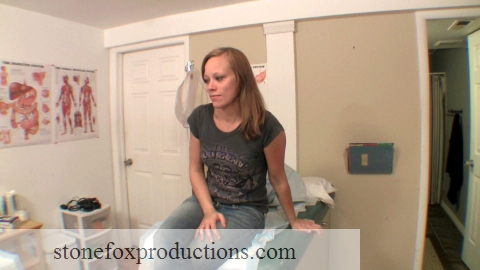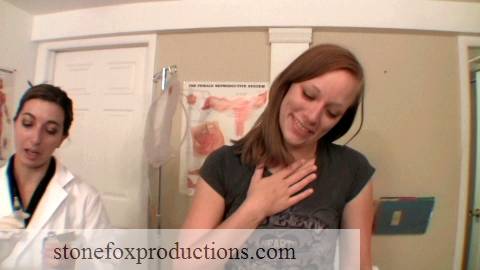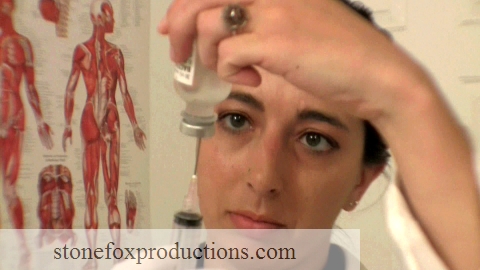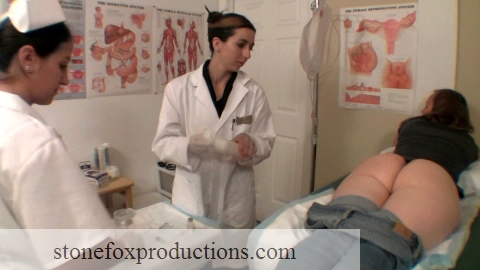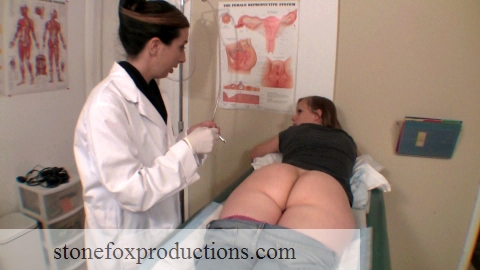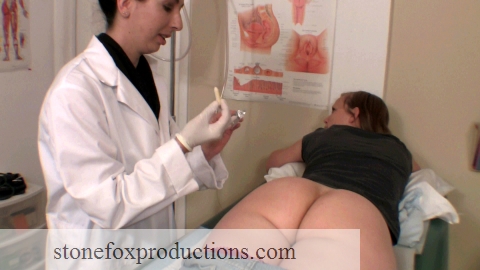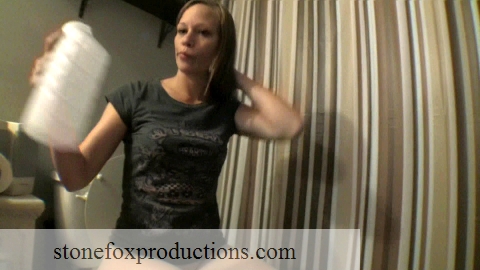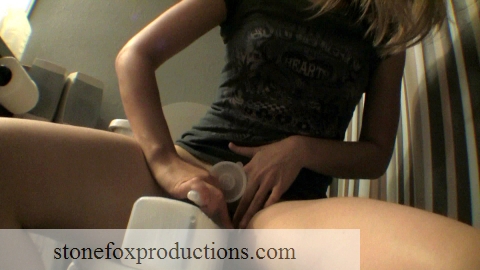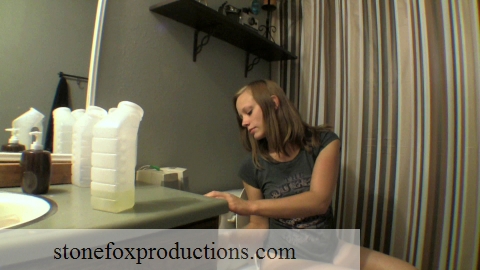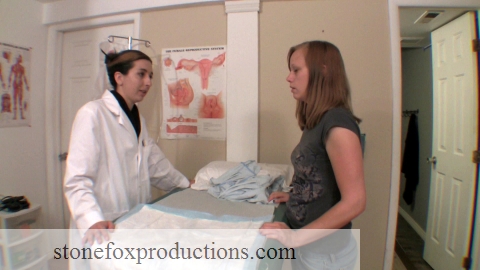 Shelly Visits the PHD is one hour long.
A page with more explicit pictures and no watermarks is available in the Member's Area