Student Nurses Study Weekend
This product was produced in 2011 and is in compliance with 18 U.S.C. Section 2257
Student Nurse Tori and Student Nurse Belle have a very important practical test on Monday so they have decided to spend the weekend at a nice hotel and study. Well, its one thing to know the material in the books but its a completely different thing to be able to do it in front of your teacher. So after reviewing the material in their text book, the girls decide to take each other's blood pressure, pulse, and rectal temperatures.
That's pretty easy but then they decide they need to practice giving enemas. Belle takes off her white hose and panties and let's Tori give her a large volume enema. The silver bullet is inserted deep into her rectum and the water flows giving her cramps. Tori is politely unmerciful and makes Belle take the entire bag before she gets to go to the bathroom.
Then it's Tori's turn and Belle inserts the wide black bullet into Tori's tight rectum. Tori has had many enemas before and knows how to relax so she does fine with her full bag.
One enema is never enough so Belle has to get another one. Yes, the fact that it cramps means she isn't cleaned out yet but she will be after this second enema!
Finally Tori takes off her dress to avoid getting it dirty and Belle inserts the big black bullet into her bottom again.
Find out what happens in the sequel when Nurse Sabrina gives them their practical exams!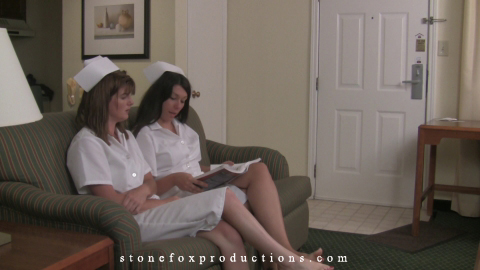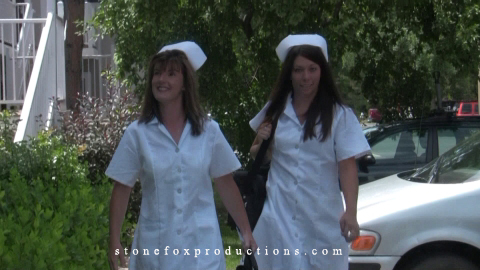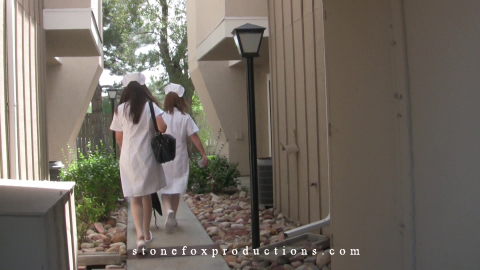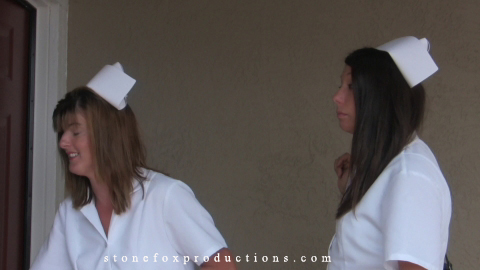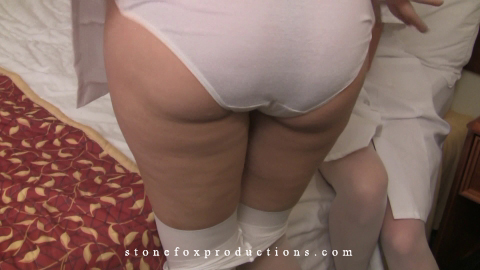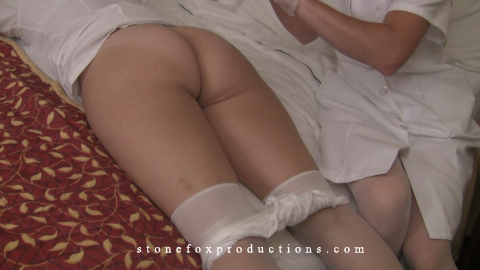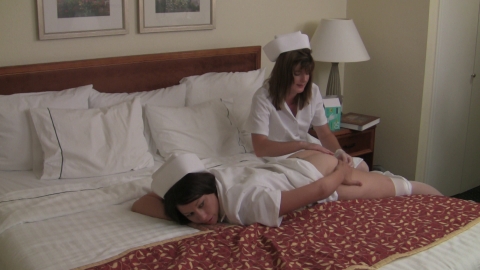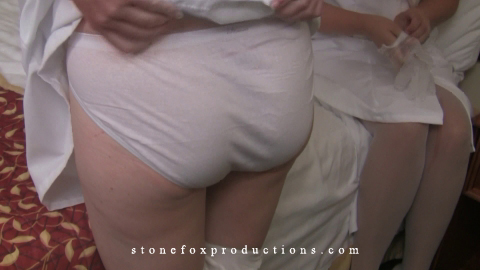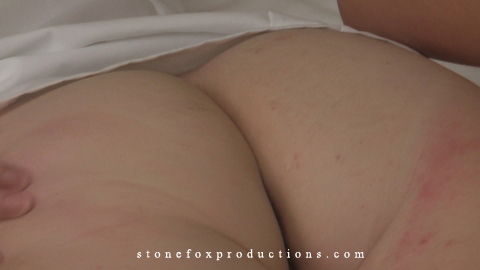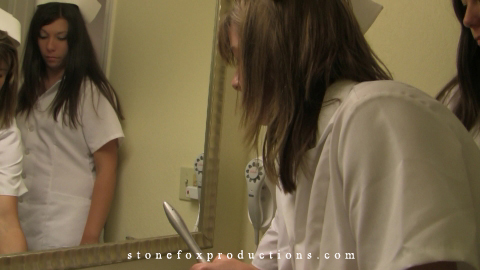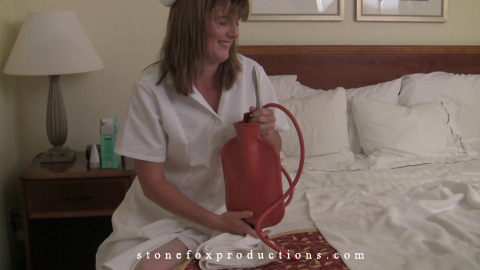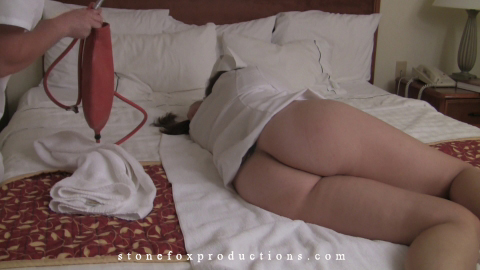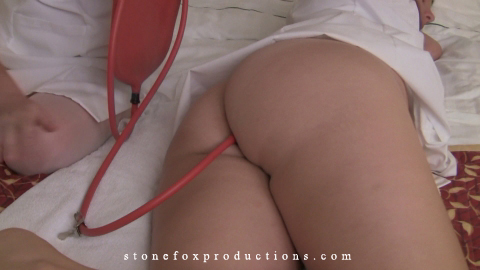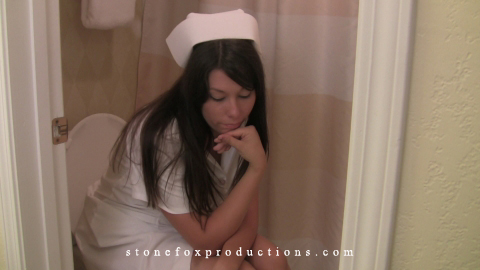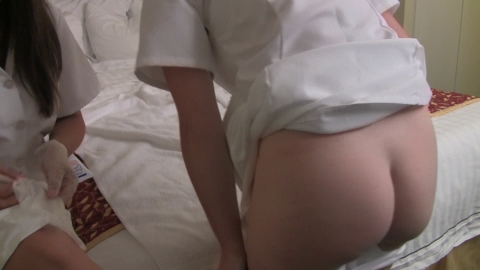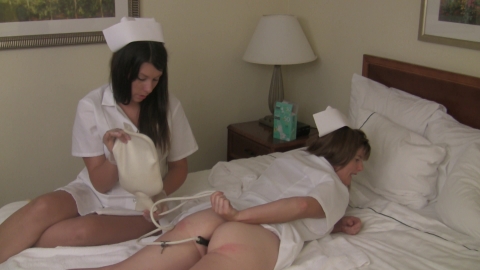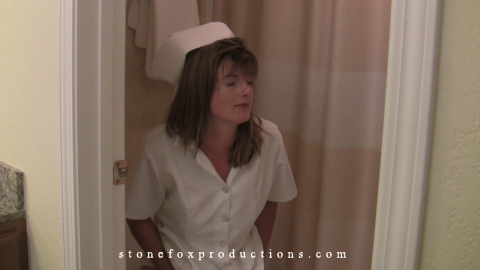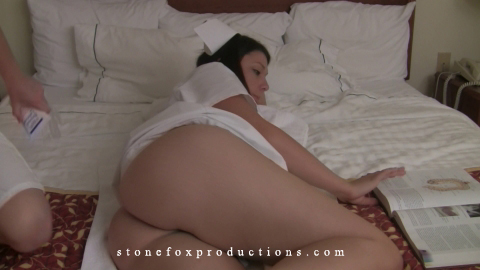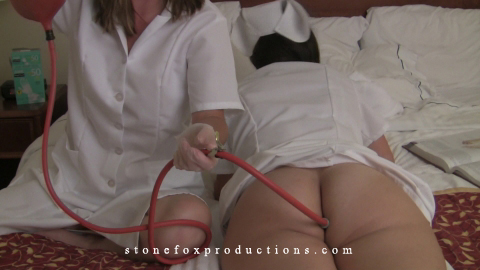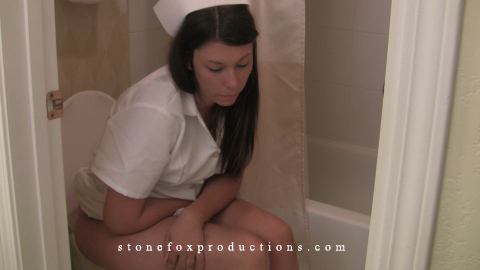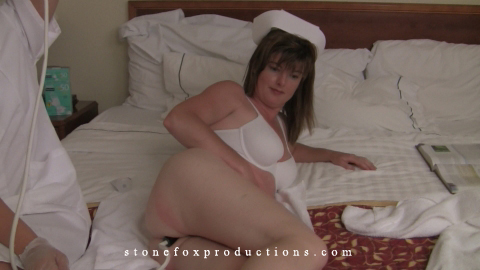 Student Nurses Study Weekend is one hour long.
A description of this product with more explicit pictures and no watermarks is available in the Members Area