Stephany Ryan Visits Dr. Shelbourne
This product was produced in 2006 and is in compliance with 18 U.S.C. Section 2257
Stephany Ryan is your typical college girl. She just turned 19 and started school last fall. She's never been away from home before and there are a lot of temptations! It wasn't long before Stephany found a great guy and it wasn't long before a six pack of beer loosened her inhibitions and she found herself entwined with him in her dorm room.
Having a boy in your dorm room was strictly forbidden. Having alcohol in the dorm room when you're underage is forbidden also. The dorm resident heard the unmistakable sounds of passion and a letter was soon faxed to Stephany's father informing him of her behavior.
Being a thousand miles away has its advantages, and Stephany thought one of them would be to avoid her father's wrath. She was right, but being a member of the Fraternal Order of Domestic Disciplinarians, he immediately sent her to see his friend, Dr. Shelbourne.
After meeting Nurse Sabrina in the waiting area, she was taken to the exam room. Dr. Shelbourne made her read the fax her father had sent. It was so embarrassing for her. She had to tell her how she had been spanked growing up. It was even worse when she read the part that he wanted Dr. Shelbourne to make sure she had no diseases from the boy and to be spanked!
Dr. Shelbourne told her that she was going to be spanked over her knee, given a complete physical exam, and then spanked with the strap before being allowed to go home. There was no choice. She had to obey or he wouldn't pay her tuition next week.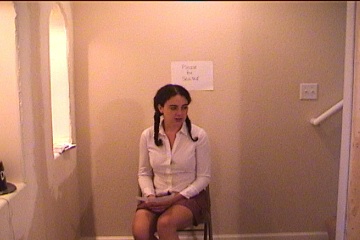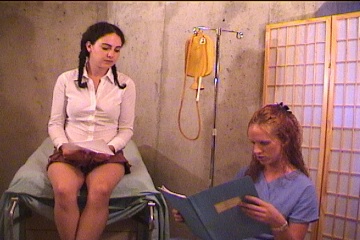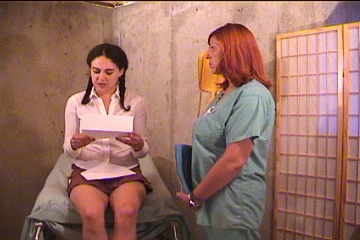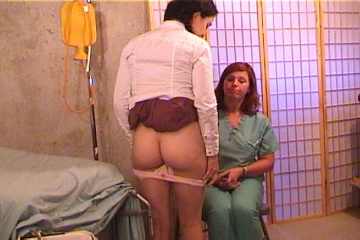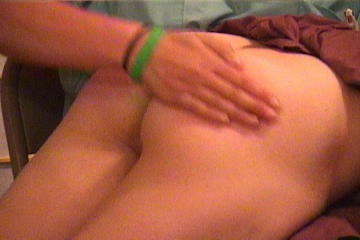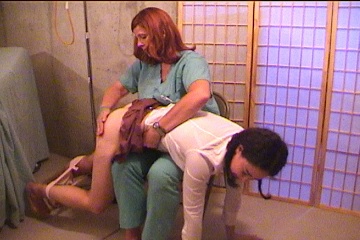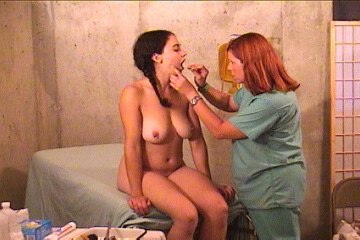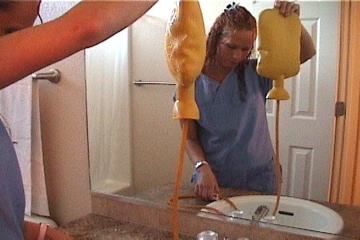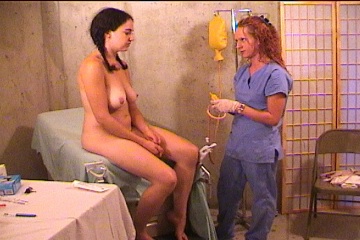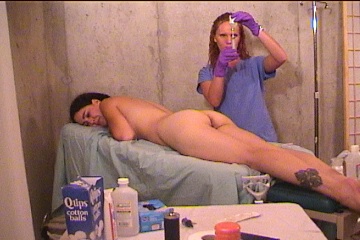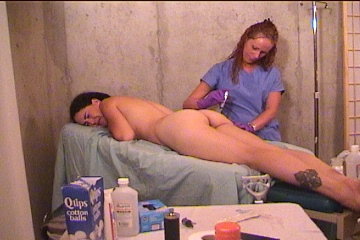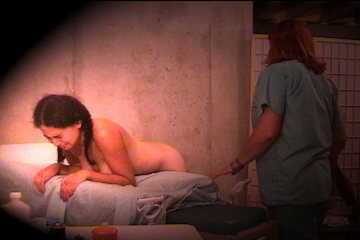 Stephany Ryan Visits Dr. Shelbourne is 1:05 long.
A description of this product with more explicit pictures is available in the Members Area