Strip Searched!
This product was produced in 2002 and is in compliance with 18 U.S.C. Section 2257
Anna comes home with a very expensive video camera and Sabrina can't help but be angry because Anna is behind on the rent! After some intense interrogation, its obvious that Anna shoplifted the video camera! Sabrina threatens to call the police and turn her in if she doesn't do her a big favor. Sabrina has to have some nice drugs transported to a friend in Aspen and Anna is given no choice but to be the mule. Sabrina cleans Anna out with a douche and an enema and then has Anna insert the package of drugs into her vagina. And then as a decoy anal beads are inserted into Anna's rectum!
All is well until she arrives at the airport in Aspen. When Anna enters the building she is taken into custody because she is walking funny and looks suspicious. She is taken to a room and told to undress completely. Protesting all the while that she simply felt airsick, she finally complies under the threat of more people being invited into the room to force her to strip. With her clothes removed she is told to bend over the edge of the table. Her bottom is spread apart and the end of the anal beads is seen sticking out of her rectum! Anna is deeply embarrassed and tells the officer that she has an anal fetish.
They are slowly withdrawn by the officer. Next she is told to lay on her back for a vaginal exam. It doesn't take long before the officer pulls the bag of drugs from poor Anna's vagina.
Anna confesses that her friend Sabrina put her up to it. But the officer isn't convinced that she doesn't still have something else in her. She informs Anna that she is going to have to give her an enema and then insert a scope into her rectum to make certain nothing else is up there. The officer decides that her anus must first be dilated. Then an inflatable nozzle is inserted into Anna's rectum and the water is sent down the tube. She is allowed to expel the enema and then a scope is inserted to make sure she is clean.
Next, Sabrina is arrested and taken into custody. She is told to undress completely and is given a thorough strip search including an enema and a scope.
This is an excellent video well over an hour long featuring some of the best acting in a Stonefox Video.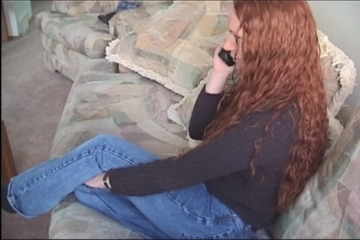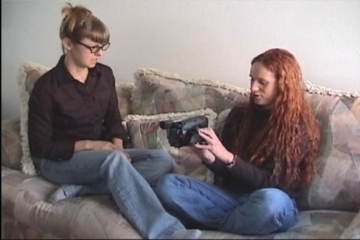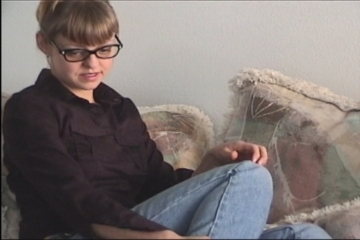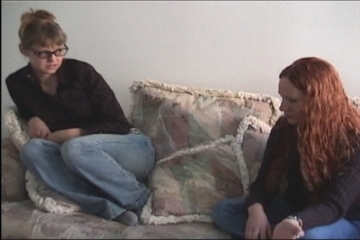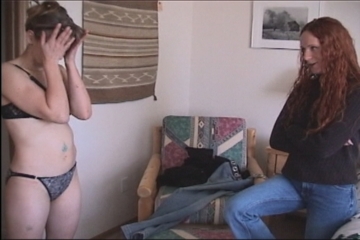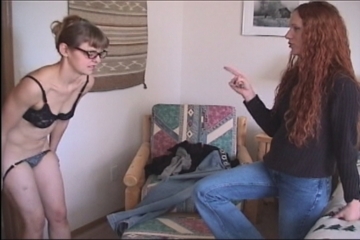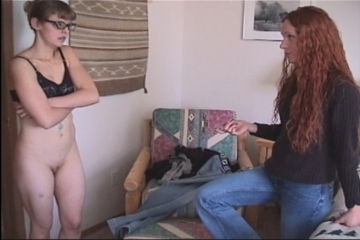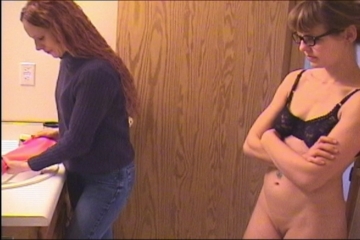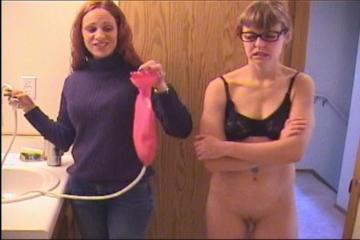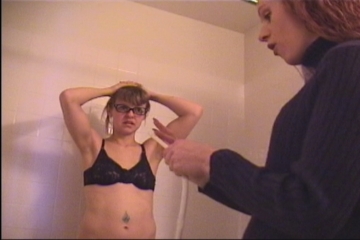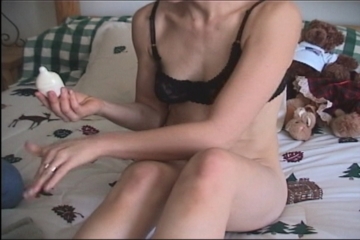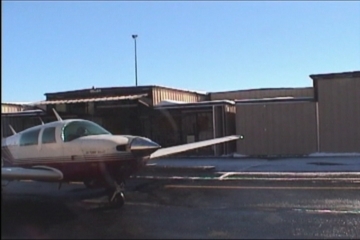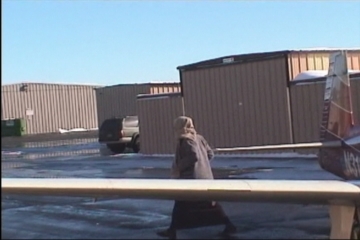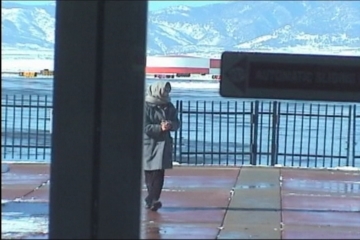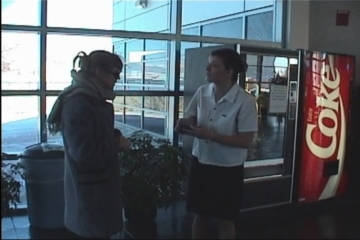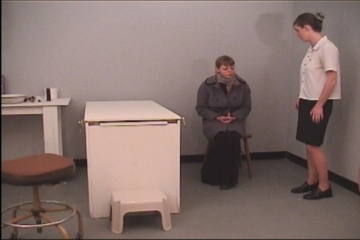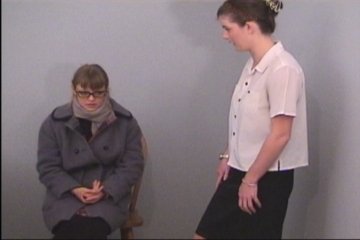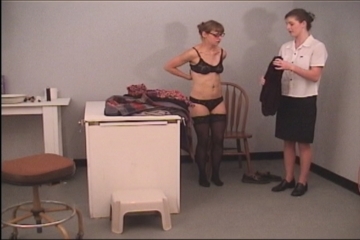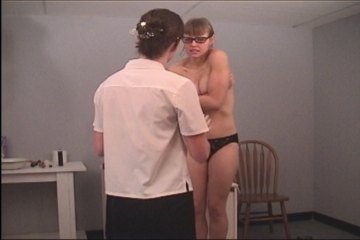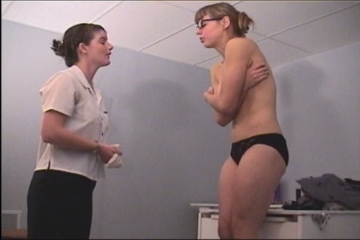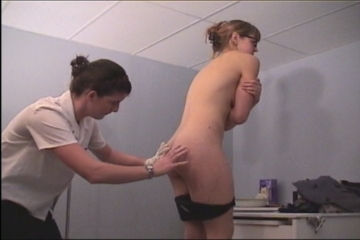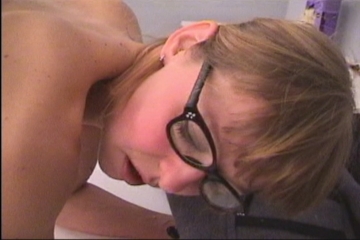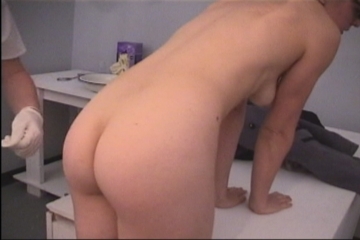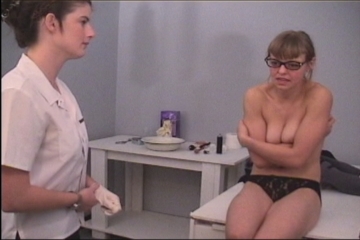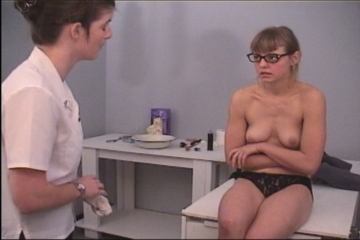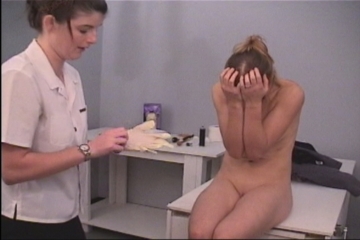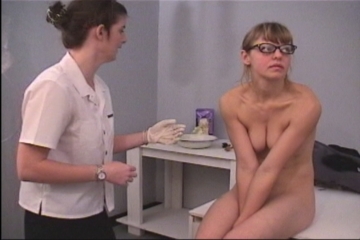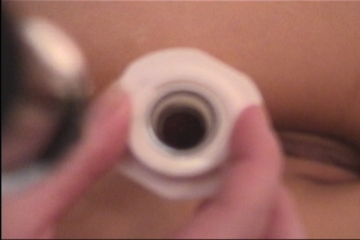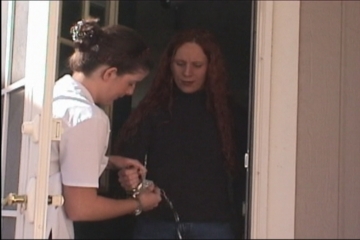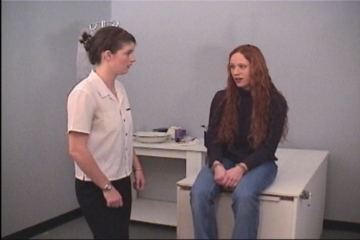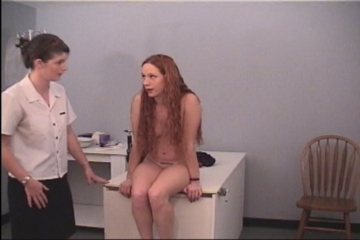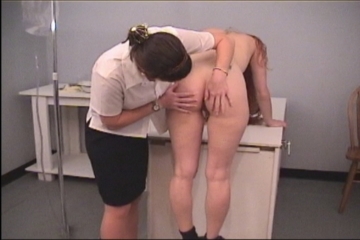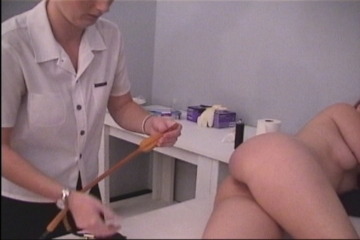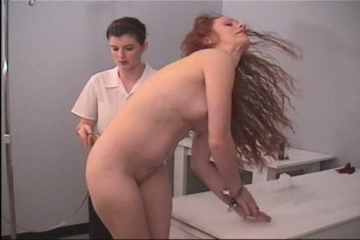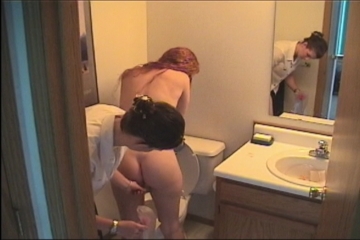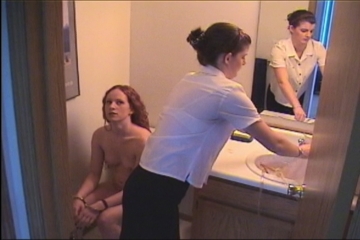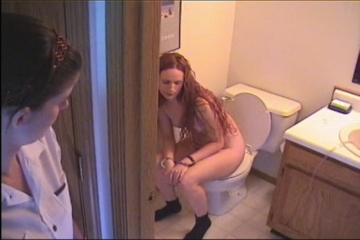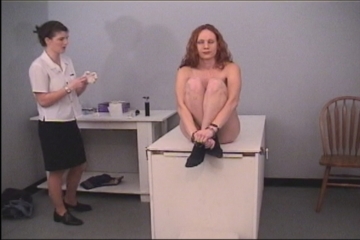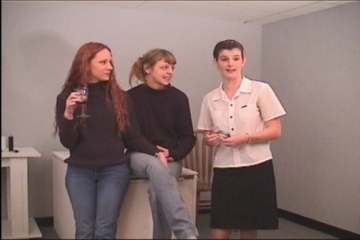 A description of this product with more explicit pictures is available in the Members Area